Yesterday was the Climate March in NYC. There were 200 other marches scheduled to occur around the world. The latest estimate of the NYC march was 350,000 people. I was a marcher and a photographer. There were plenty of people with cameras, Ipads, Iphones documenting the day. I would like to share with you what I saw and experienced while I was at the march.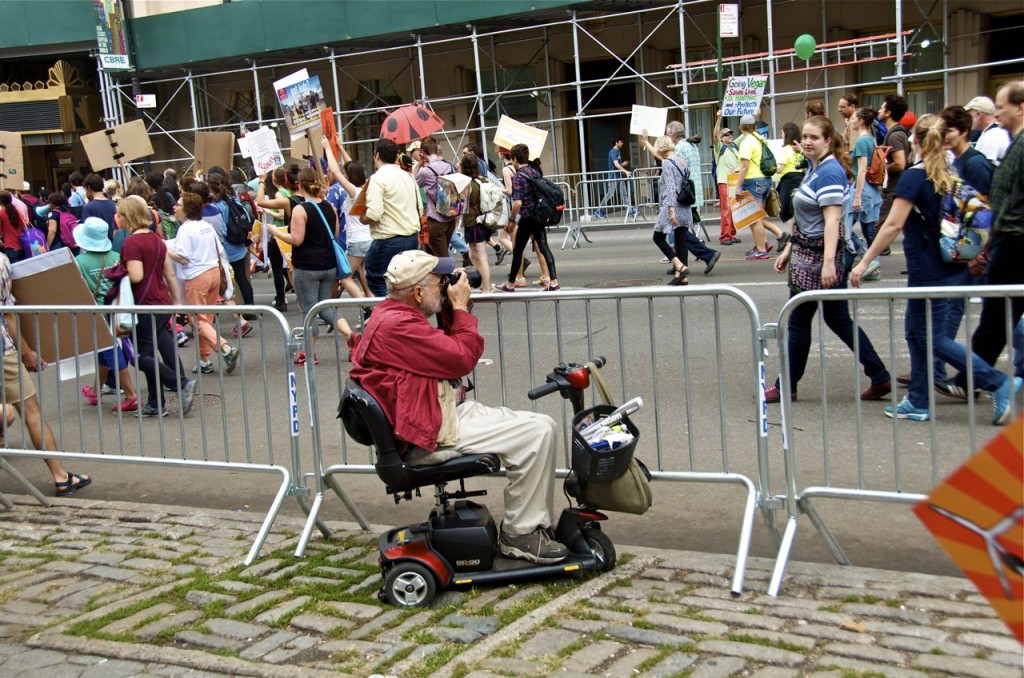 A photographer in his scooter chair showed up to document the Climate March.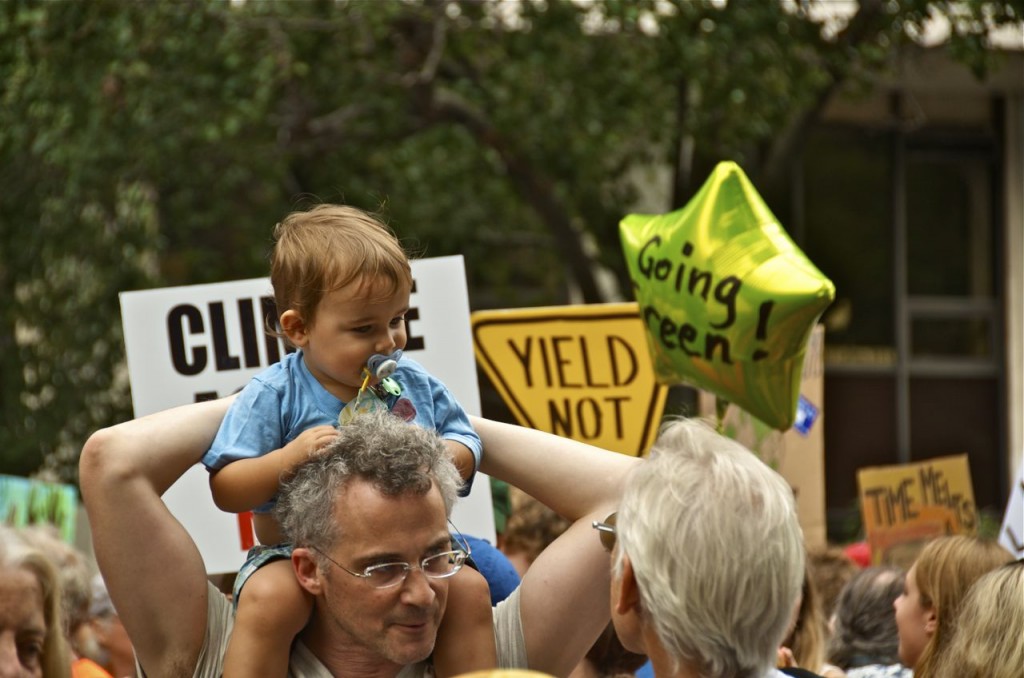 Parents and grandparents brought the little guys to the march. Going Green!
There were musicians scattered throughout the march and at one point an Indian drummer and this trumpeter broke into a wonderful rousing jazz marching tune.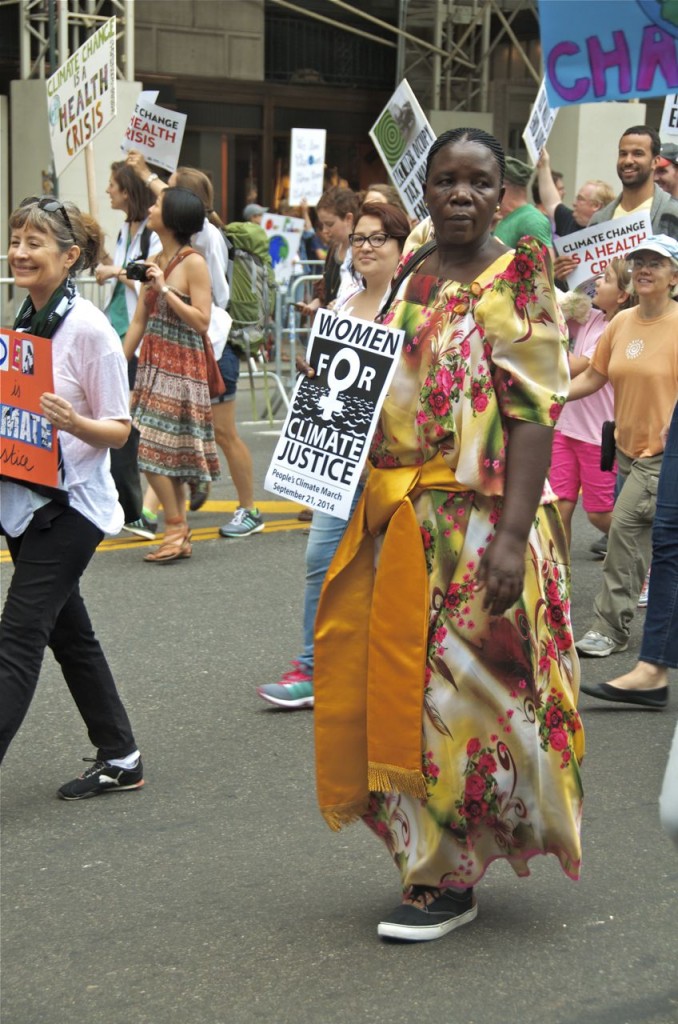 There was a good turnout of Women For Climate Justice.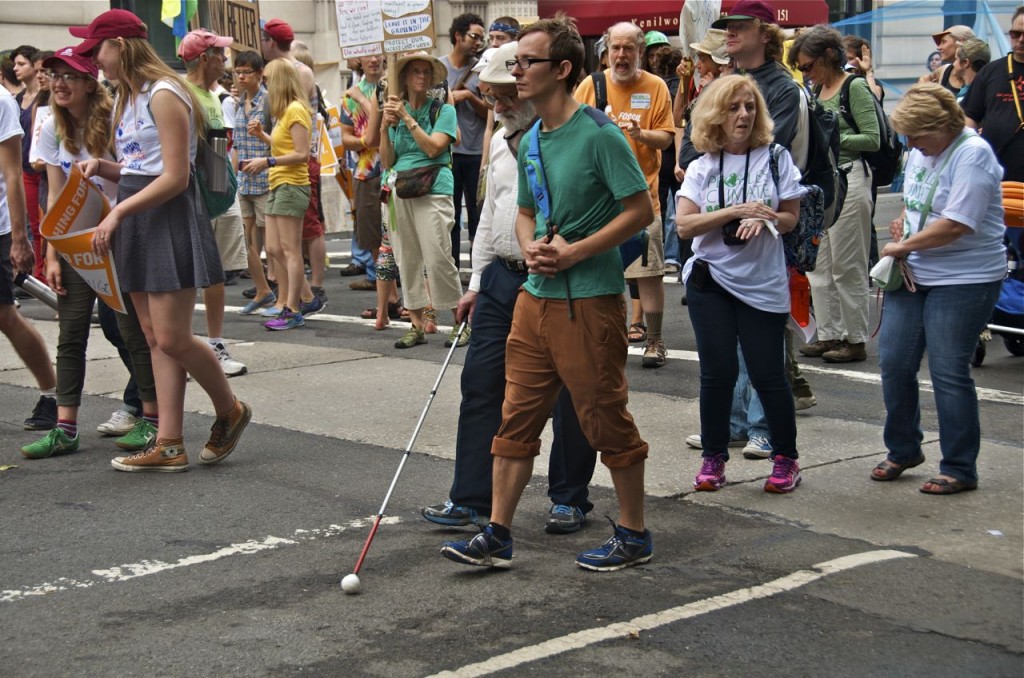 Even the blind joined the march.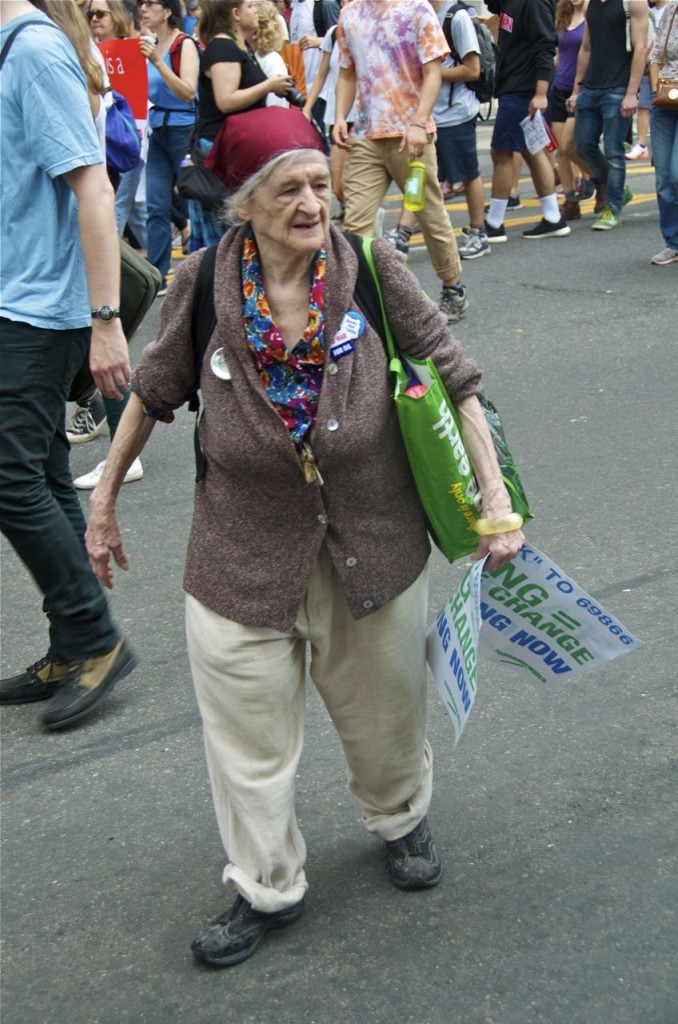 Probably not this lady's first demonstration.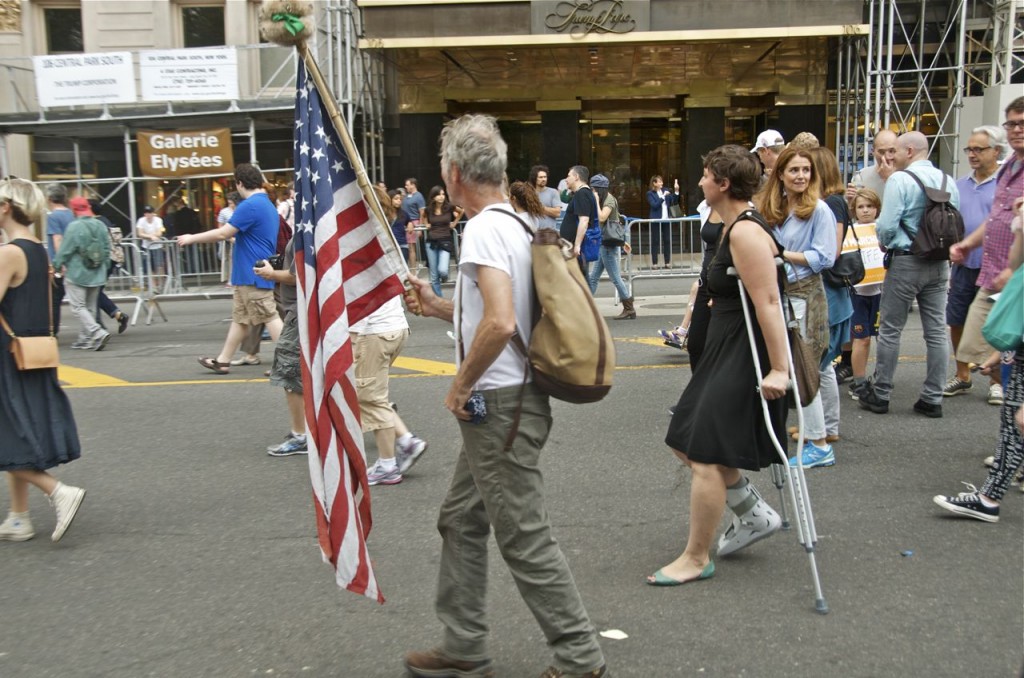 The flag was brought along by some, as a statement that it is not unpatriotic to be concerned about what's happening to the climate.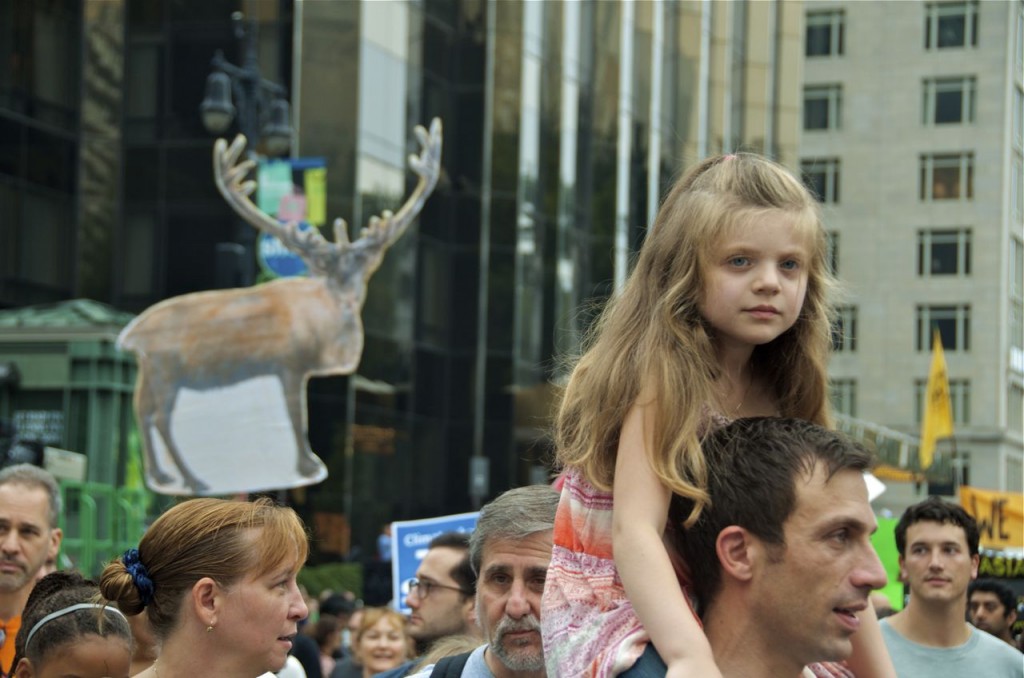 The young were carried on the shoulders of parents and other carried placards of animals that will become extinct if we are not careful about with how we treat our planet.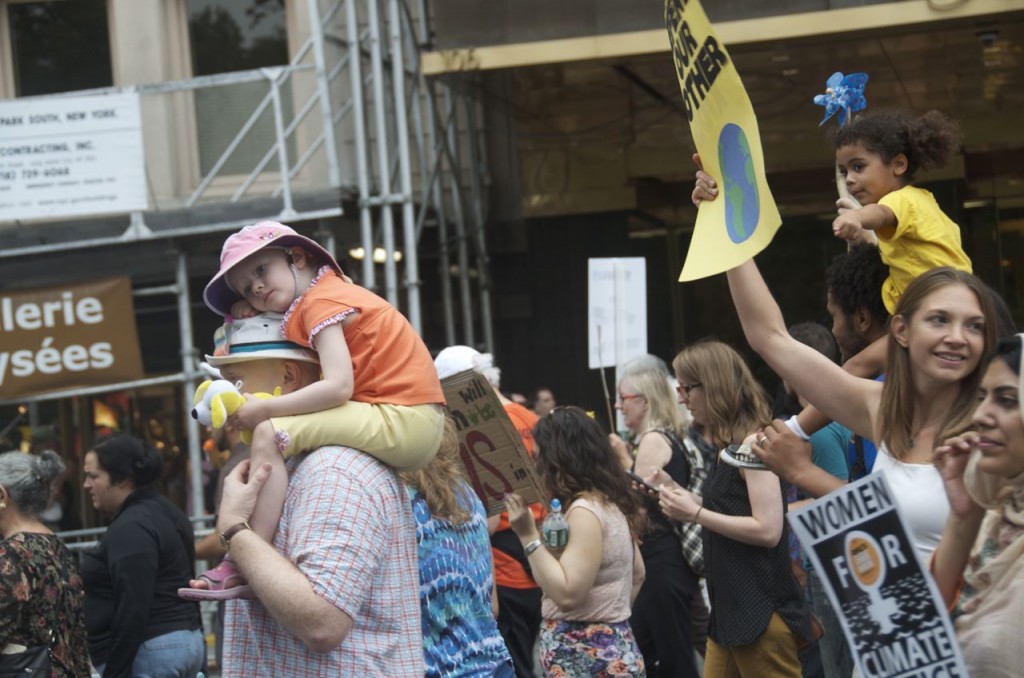 There were many dads carrying their children. We should all be concerned about what the children of this planet will inherit.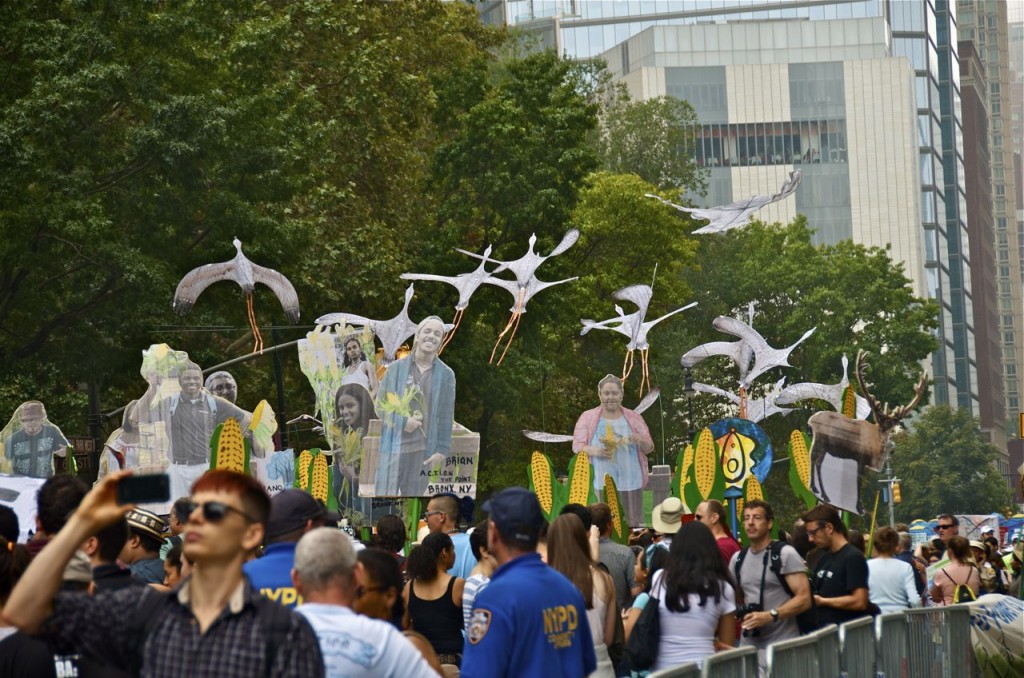 Paper cranes and Bronx farmers marched alongside each other.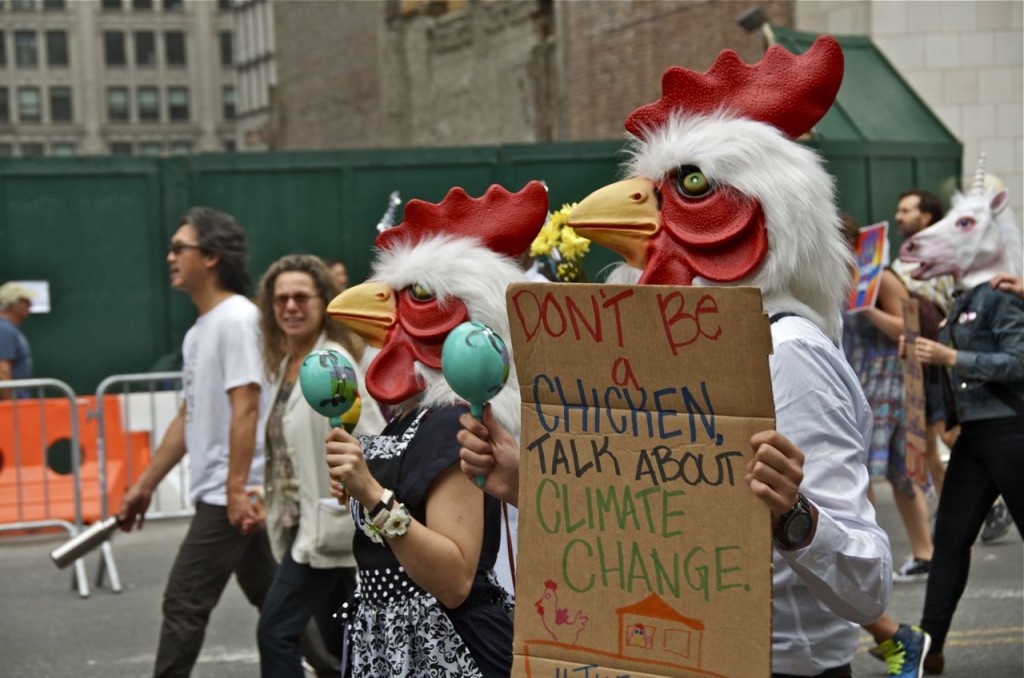 Don't be a chicken to talk about climate change! And a Unicorn showed up, too!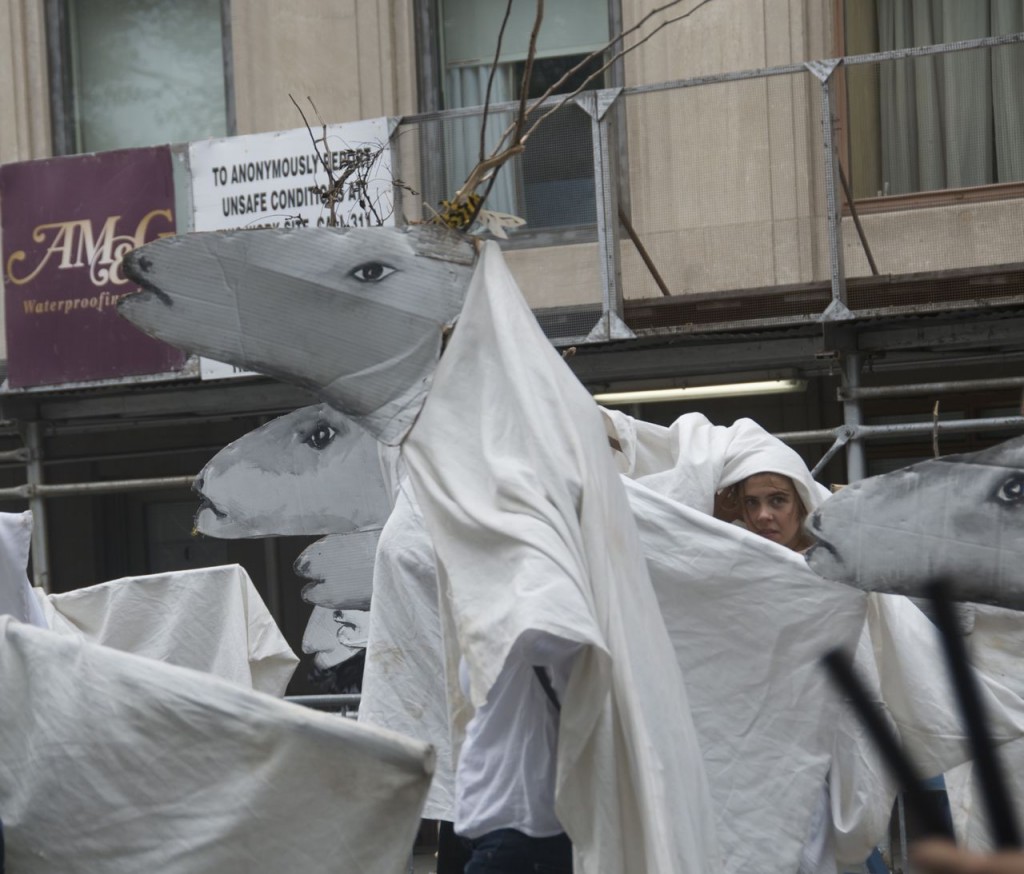 Street theater groups marched, performing and making their statement.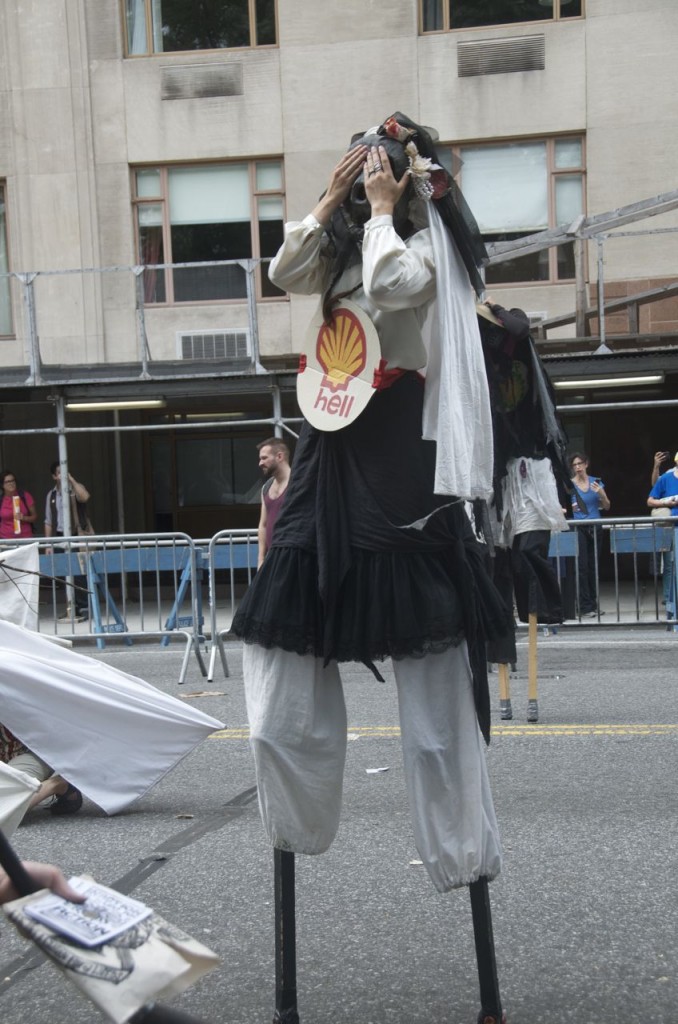 Stilt walkers joined in the march.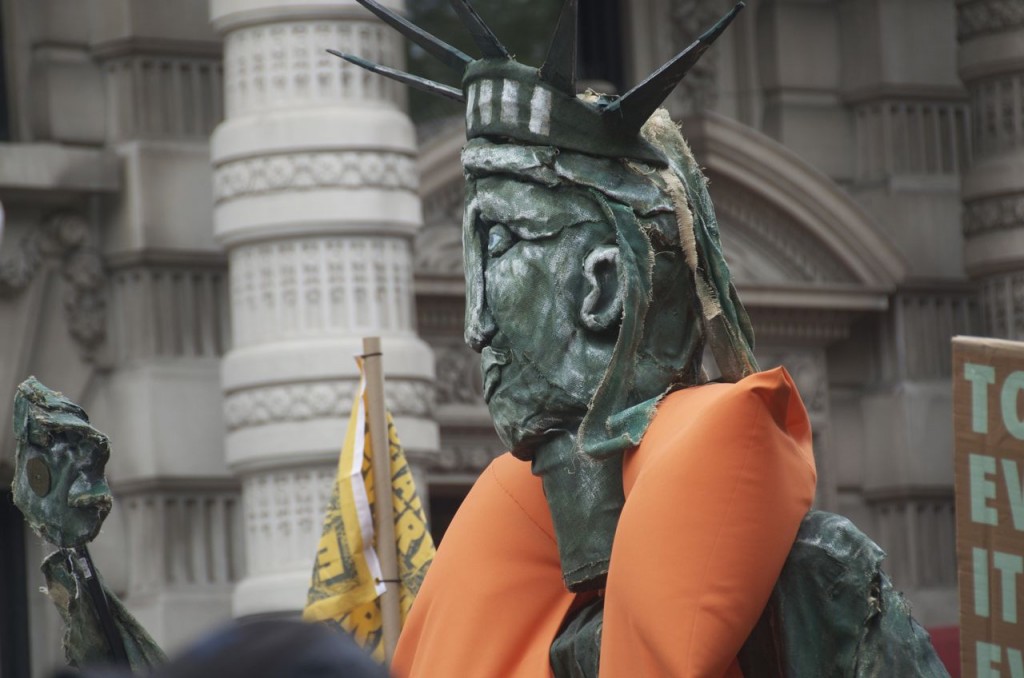 A homemade replica of the Statue of Liberty marched draped in a life vest.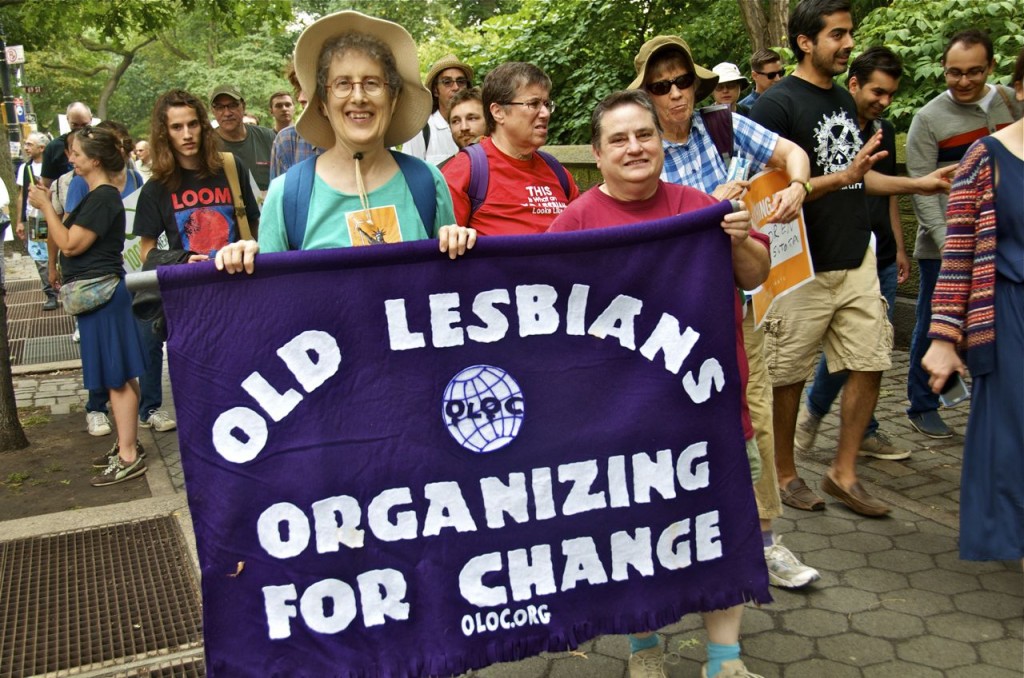 OLOC.ORG  Old Lesbians Organizing For Change marched.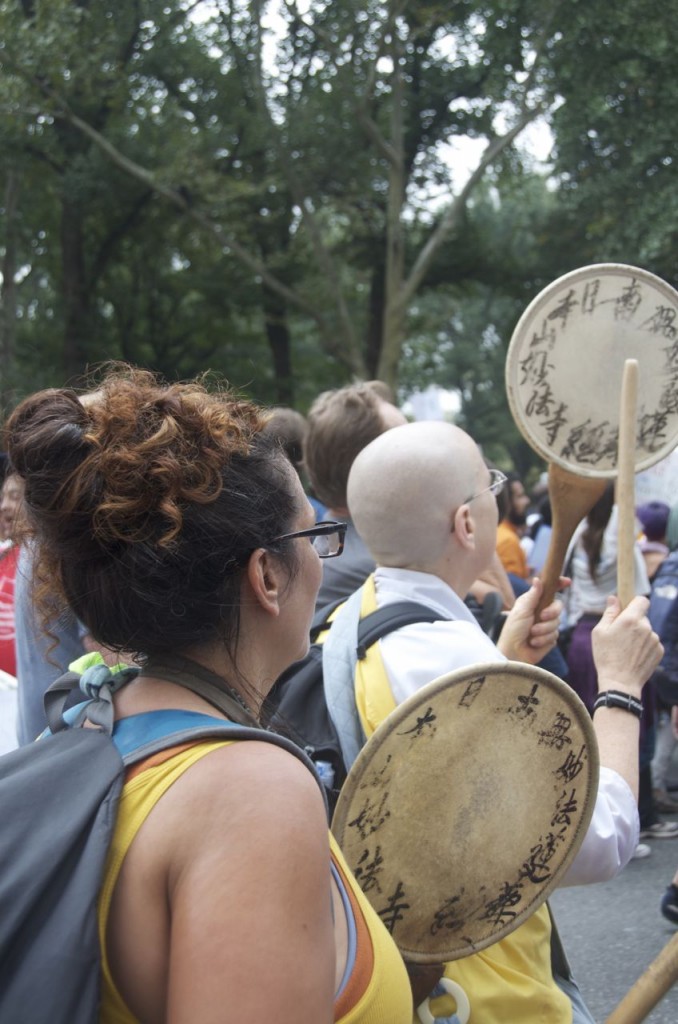 Many different religious groups joined in the march.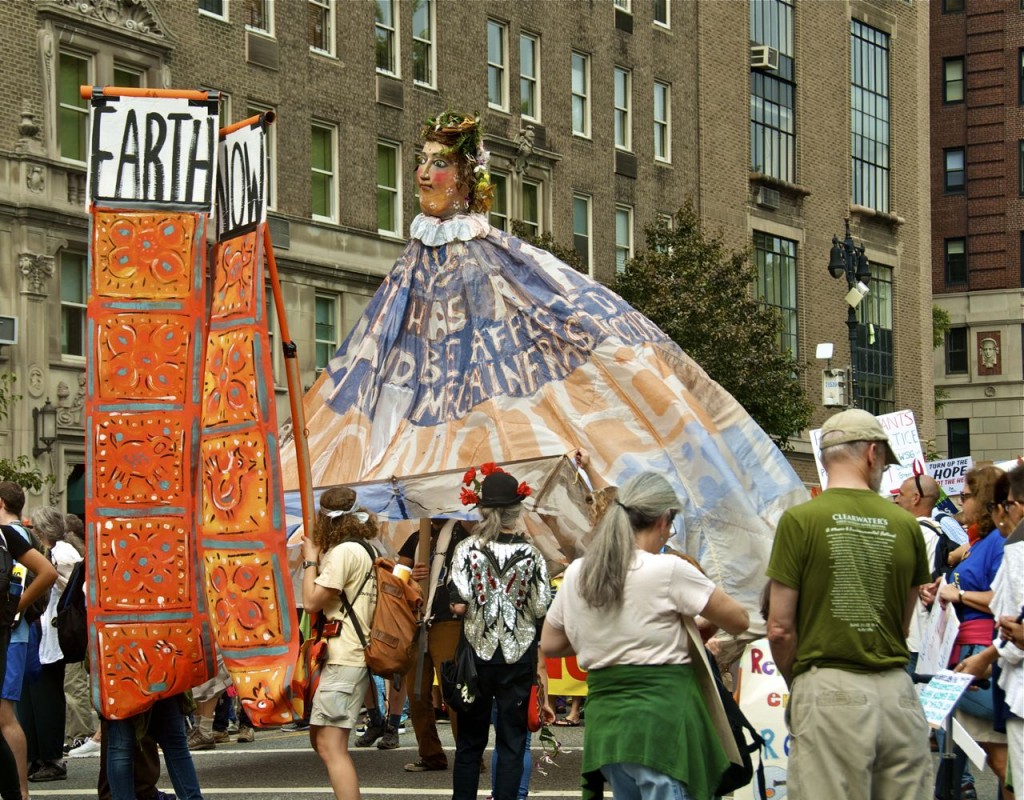 Mother Earth in all her glory nearly took up four lanes of Central Park West.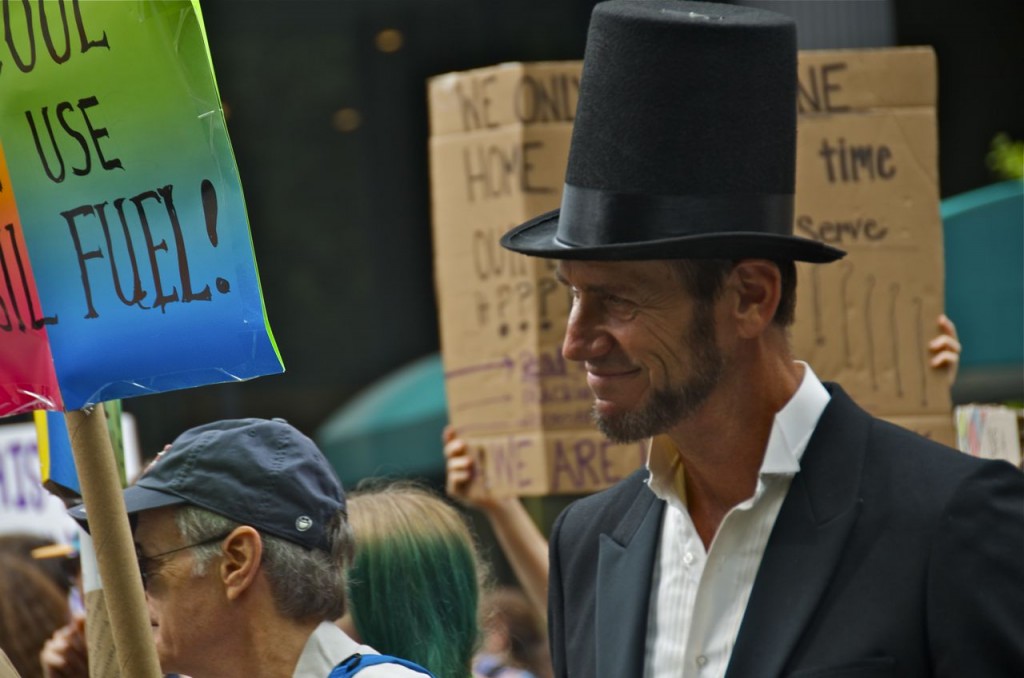 Abe Lincoln showed up.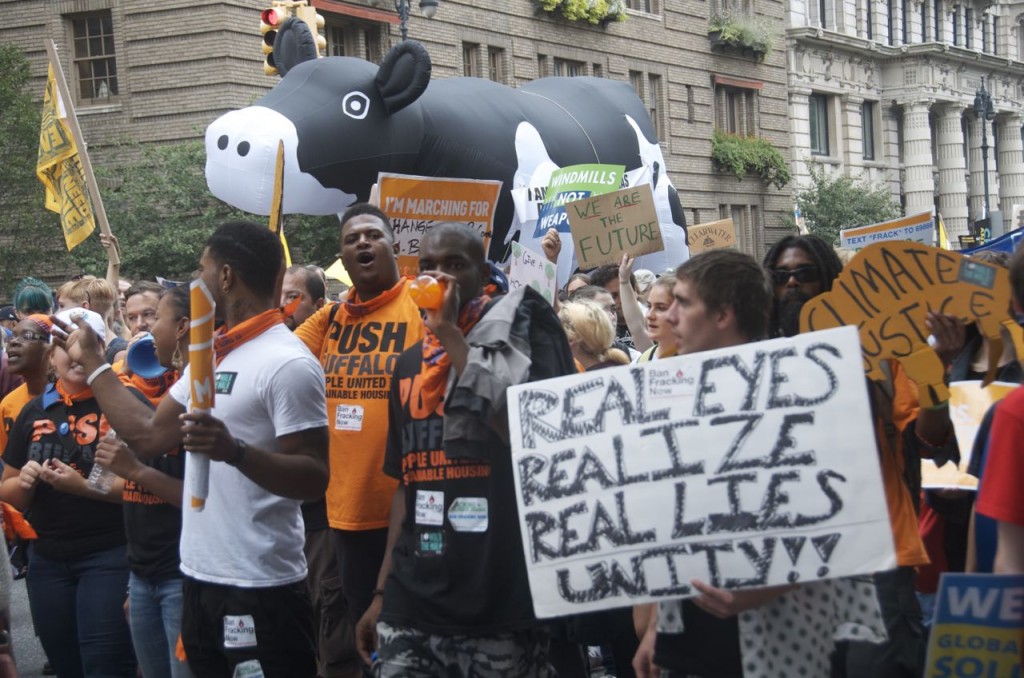 Real Eyes, Realize, Real Lies, Unity!! and a huge cow marched to make a statement.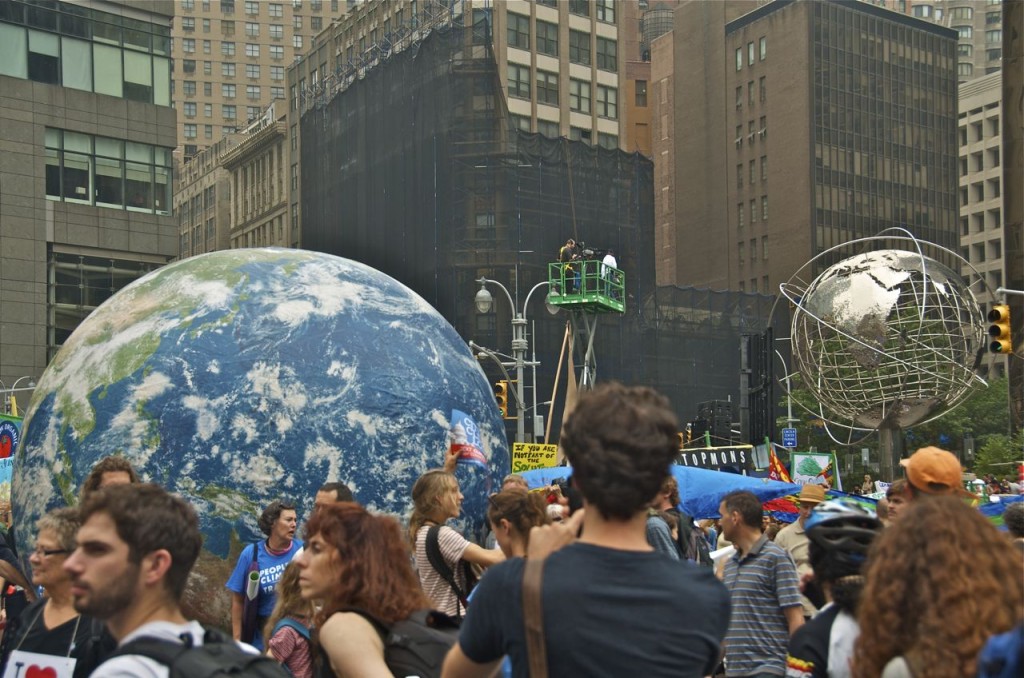 When worlds collide, will the news cameramen be there to document the event?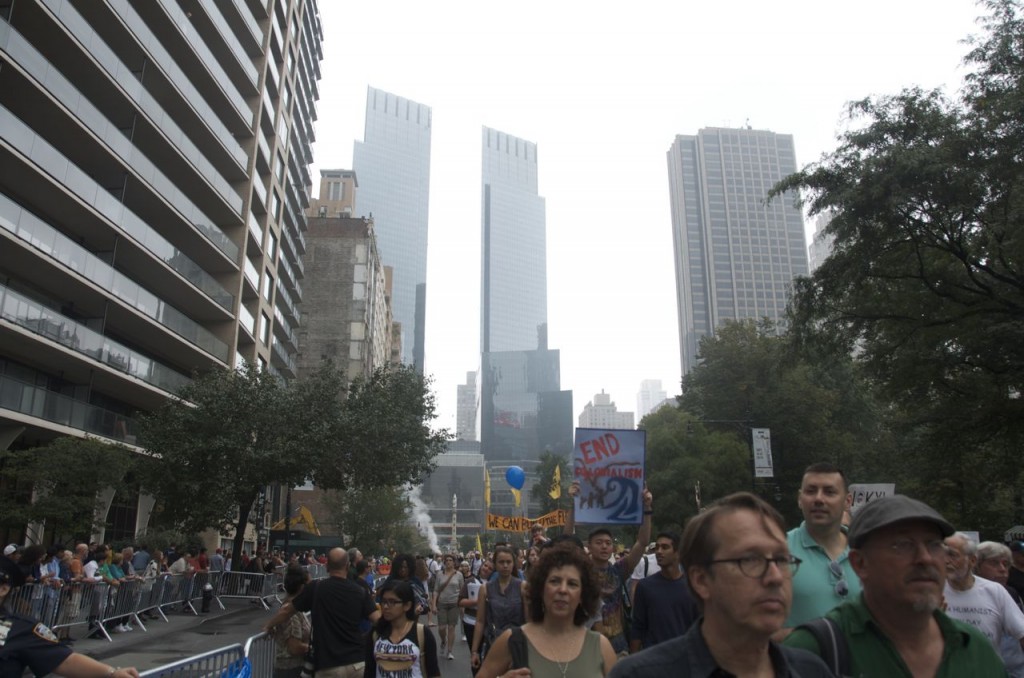 Standing on Central Park South looking west at the march behind me.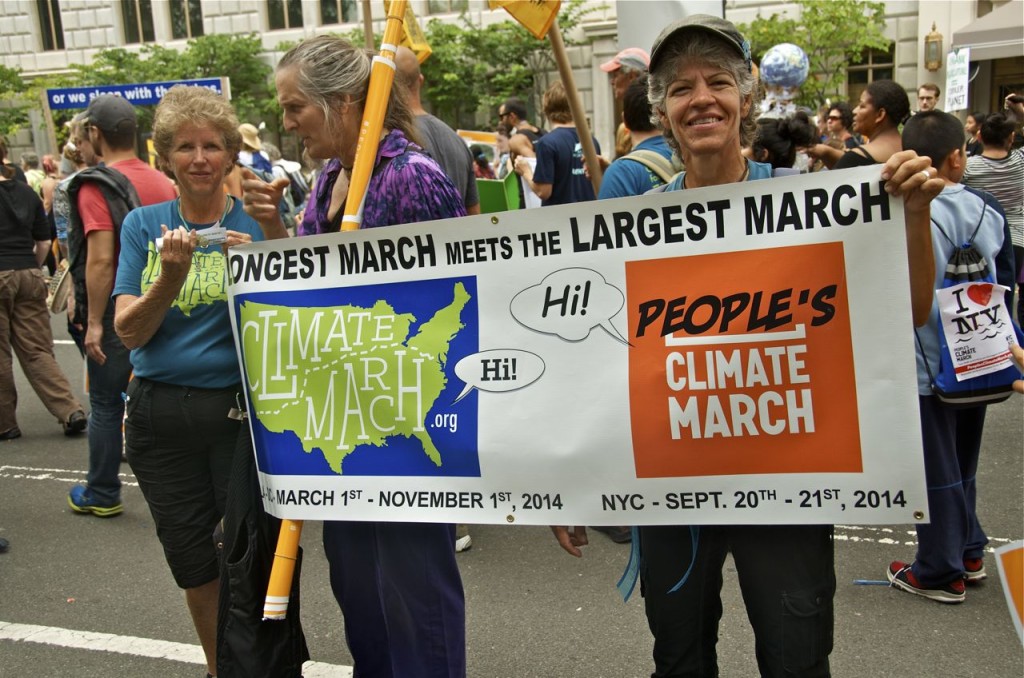 These ladies, part of climatemarch.org. claim to be the longest climate march.  35 people started out walking in California and intend to walk all the way to Washington D.D. arriving Nov. 1. They stopped in Ohio to take a flight to NYC for this Climate March and after the UN Climate Conference, they will fly back to Ohio and continue their cross country walk to Washington D.C.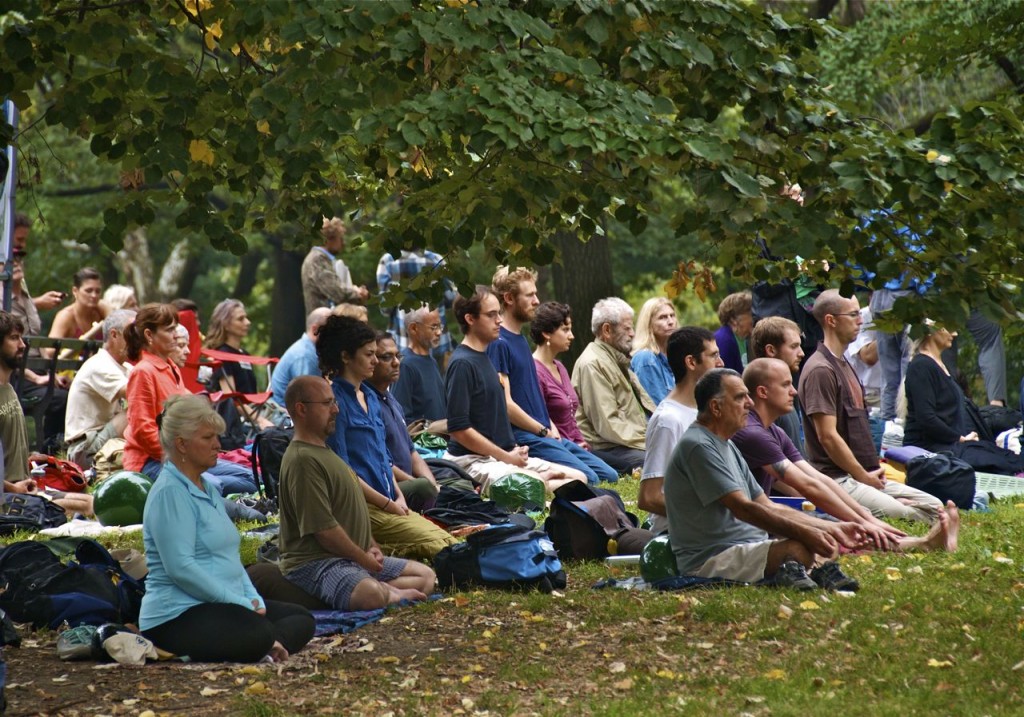 There were meditators silently holding a vigil instead of marching.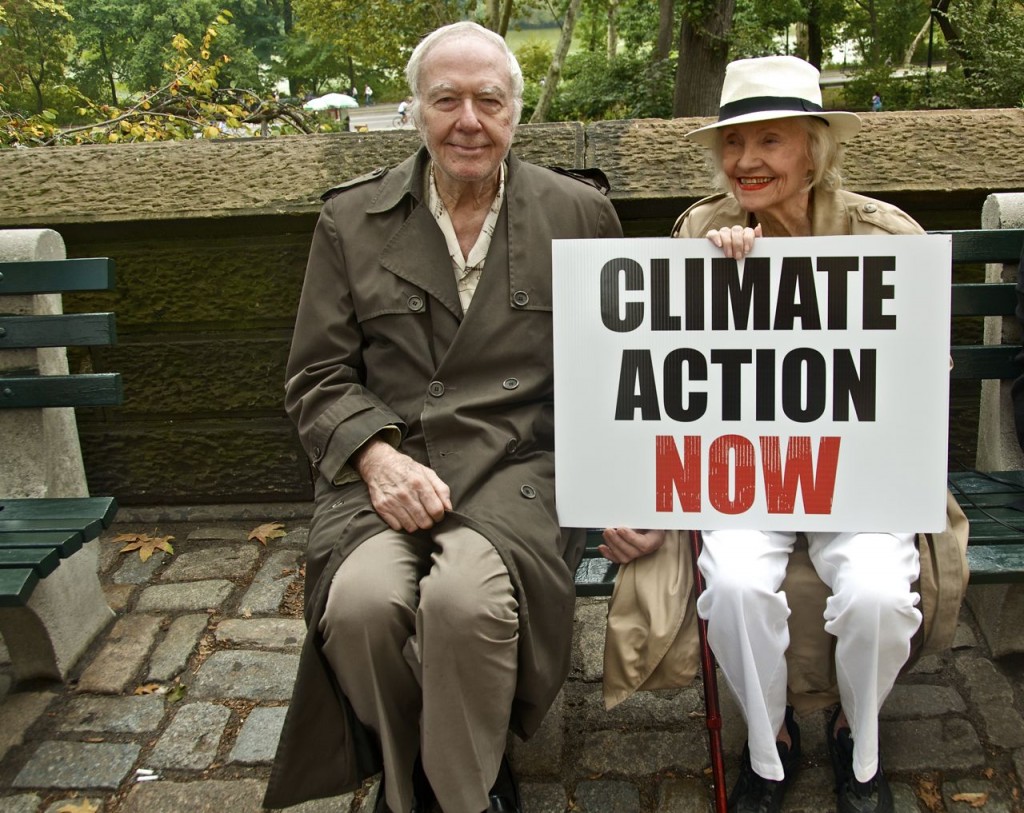 This couple sat on a park bench along the march route and made a statement in their own way.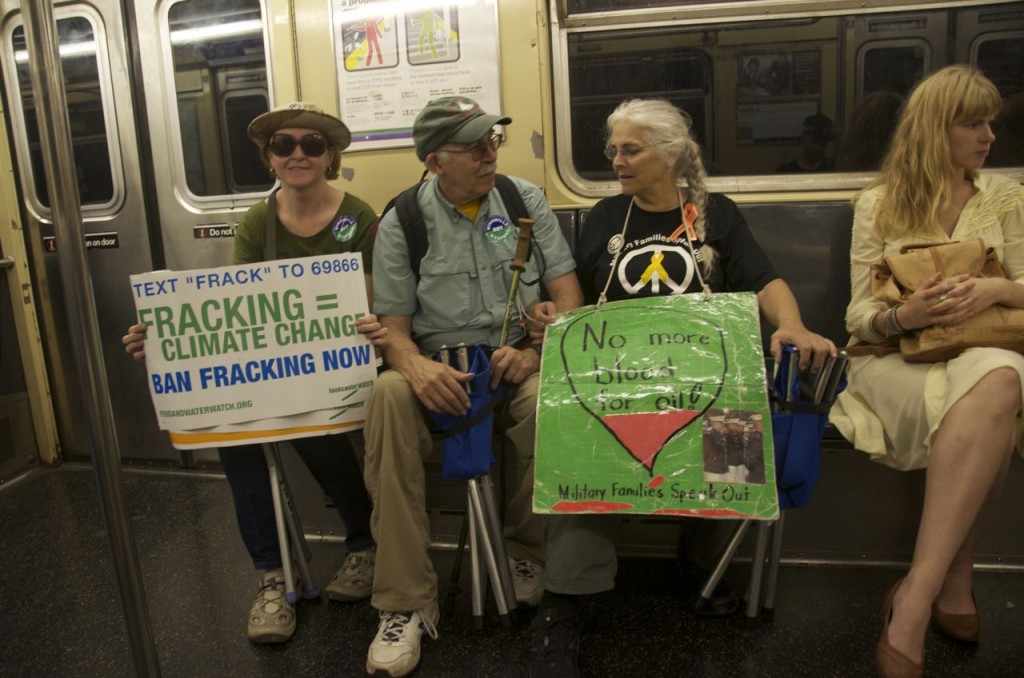 On my subway ride back home I ran into these marchers who were part of Military Families Speak Out. This certainly was a powerful statement "No more blood for oil."