Finally it's mid March and I think we've been released from the ferocious grip of winter. Well, I hope that's the case. There may be more snow, early spring flurries that will seem tame compared to the storms that we've dealt with over the last couple of months. Today the temperatures are delightfully chilly and the wind is pretty brisk. But, is it my imagination, do I smell spring in the air?.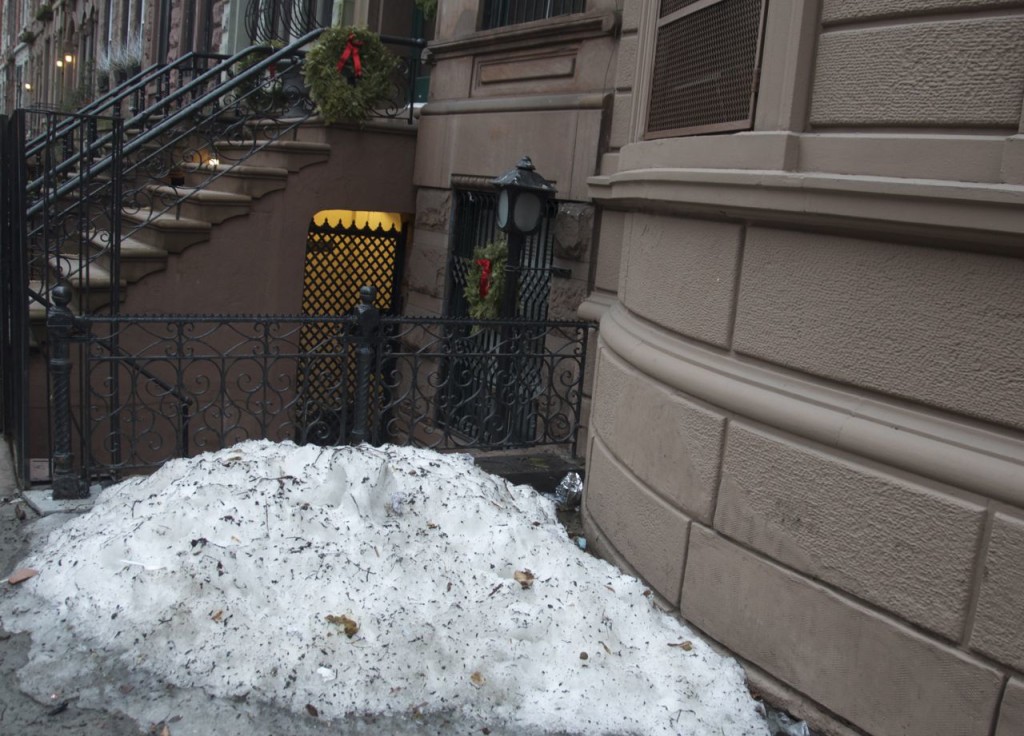 Taking an early morning walk I pass the last remnants of the past season. I know that within an other week this home will probably display its usual Easter and spring bundles of pastel flowers. But the pile of dirty snow just outside the gate tells a tale of what felt like a treacherously long and brutal winter season.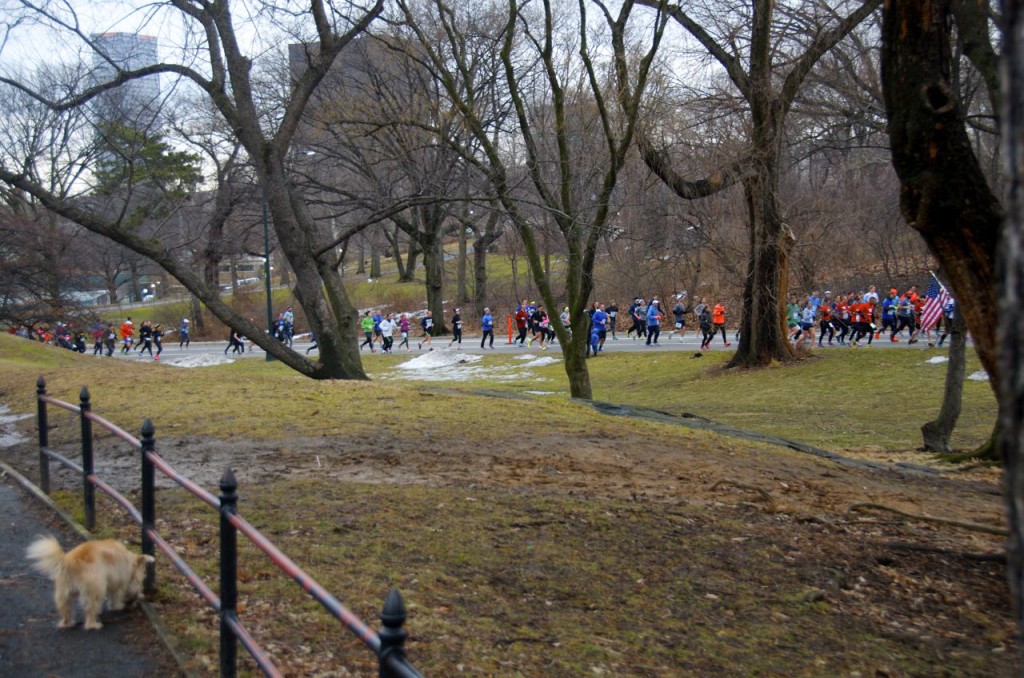 Walking into Central Park we became part of the cheering observers of a marathon that always takes place in the early NYC thawing season. Thousands of runners took part in this event.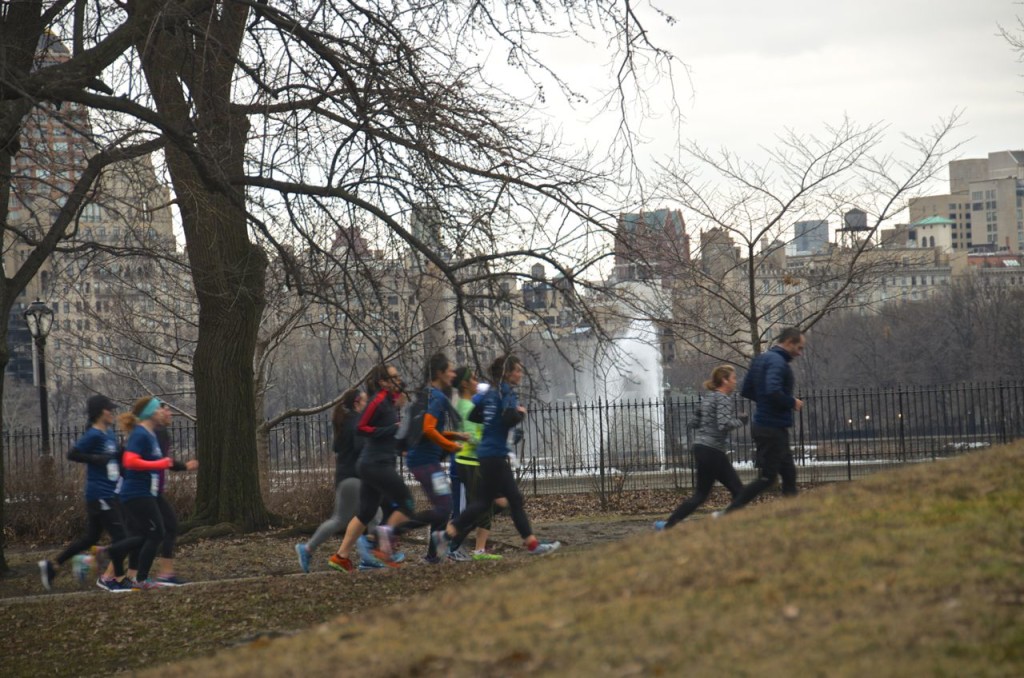 Go! Go! They passed the geyser in southern section of the reservoir.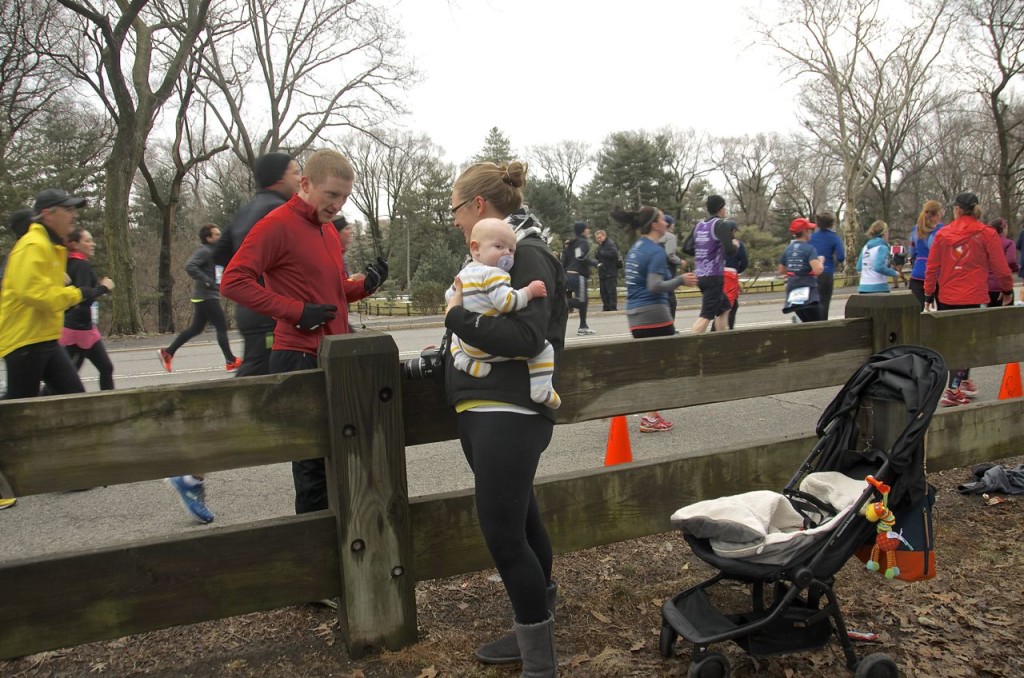 This woman stood at the sidelines with her baby waiting for her husband to come running by. That baby was certainly interested in what I was doing.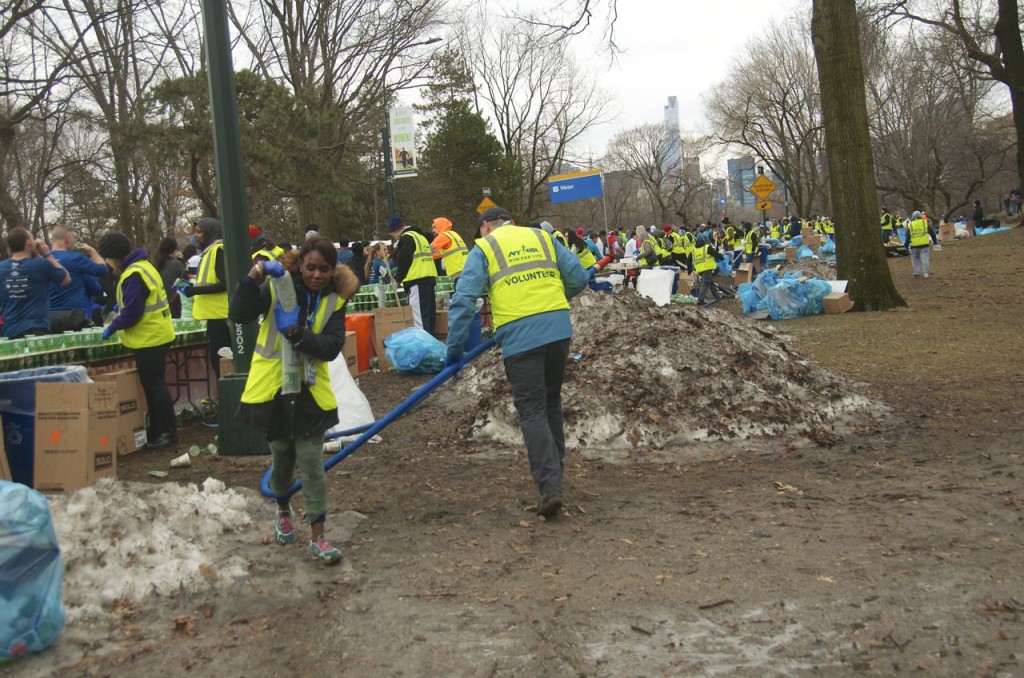 We kept hearing the staff along the track shout, "Water is ahead. Water is ahead." And this is a backdoor look at tables that were filled with cups of water that were handed out to the runner.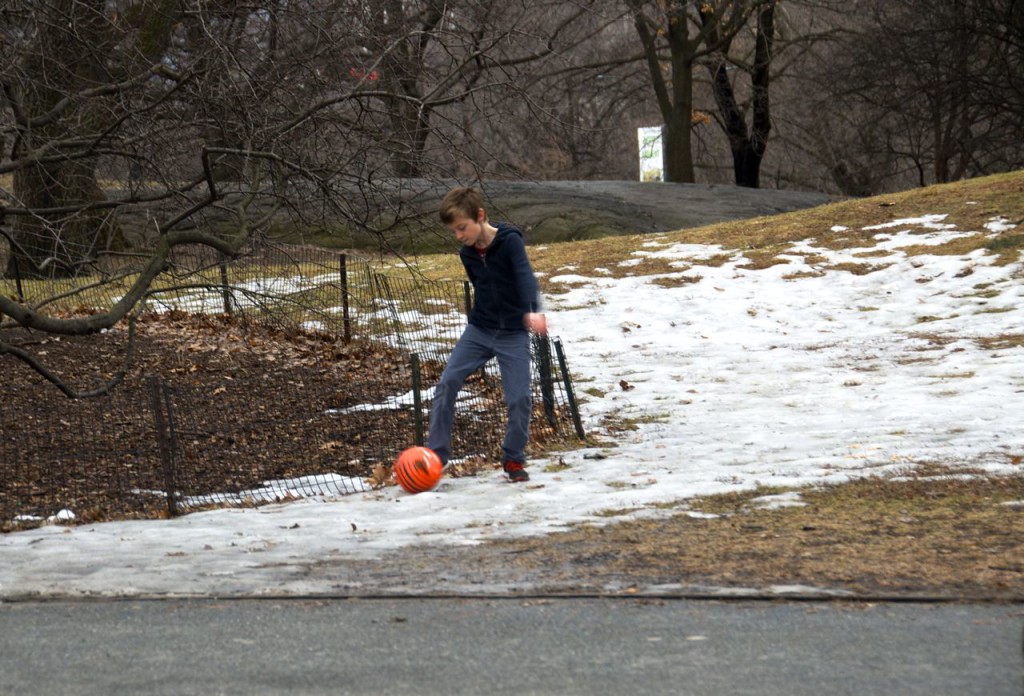 The weather was so perfect this morning that it was just right for kids and their soccer balls. Even a bit of snow and ice wasn't a bother for this young man trying out some fancy steps with his bright new ball.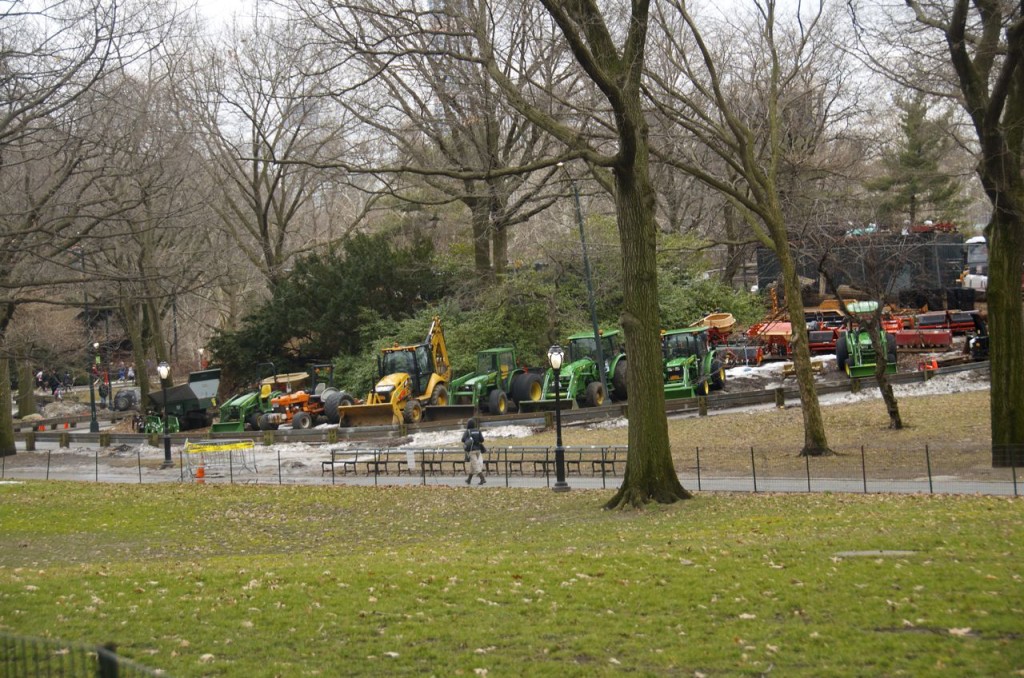 The snow plows that worked so hard this winter in Central Park were lined up near one of the maintenance stations. I wasn't sure if they were resting or if they were poised and ready to attack the next winter storm.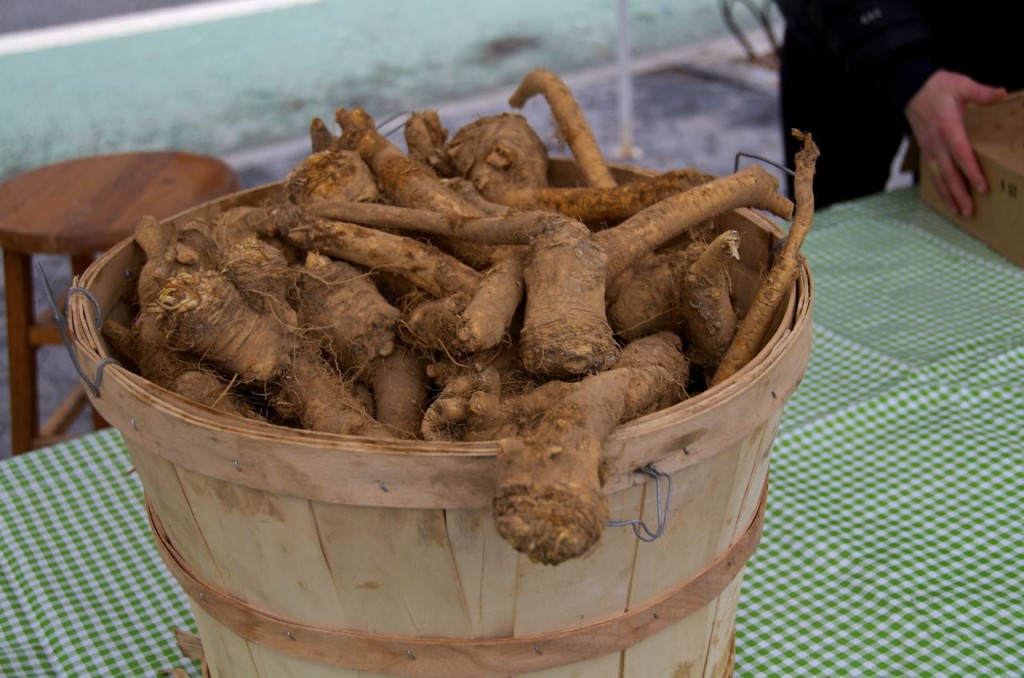 From the park it was only a short walk to a farmer's market that sets up along the street on Sunday. There were lots of bake goods, honey stands and vintners selling their goods. We stopped at this horseradish vender and bought two jars of shredded horseradish, one plain and the other with cranberries. Yum, this should be a real treat with roast chicken.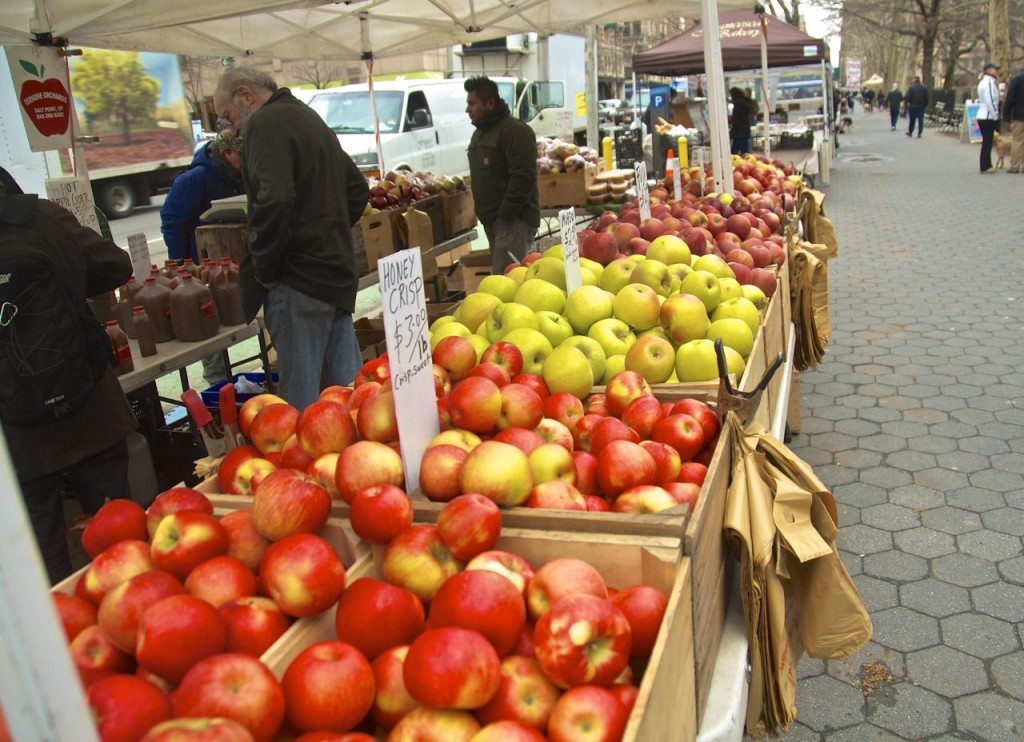 There is always an apple farm stand, but this time of the year it's not the apples we buy, it's a jug of cider we've come for. Well, that and a cup of hot cider to warm our bellies but also our hands.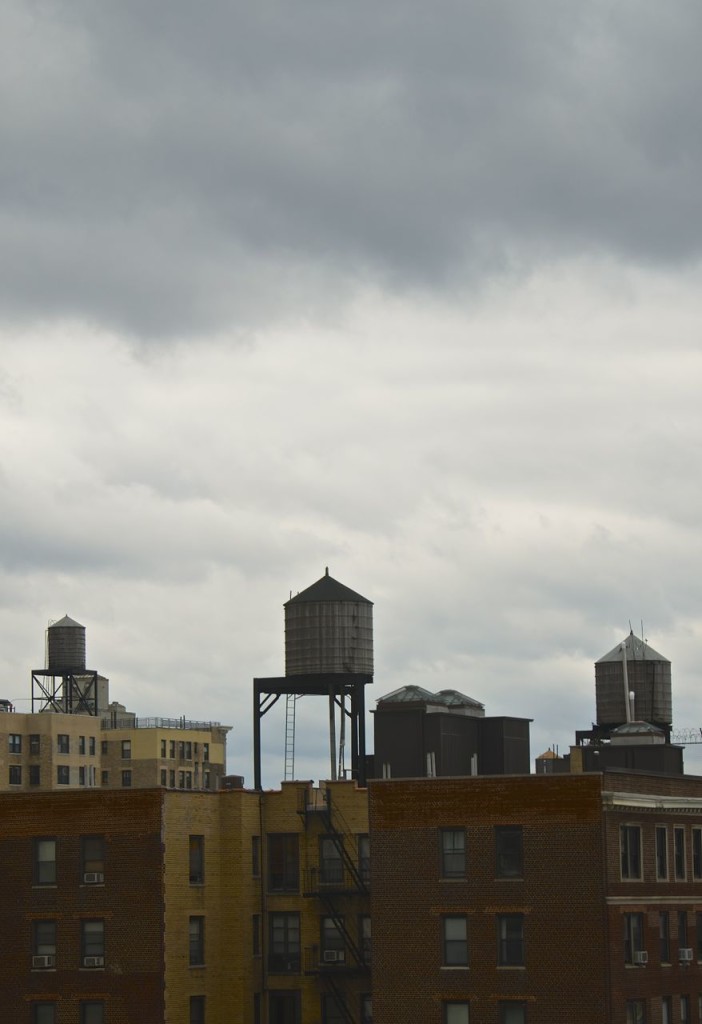 Once we returned home I realize from the look of the sky that spring might be farther away than I had hoped. The sky is darker now than it was when we first set out for our walk. The wind has become quite blustery. But, dare I repeat myself, do I smell a spring in the air? I look at the bare tree limbs swaying in the breeze and check to see if they have begun to sprout bud, or possibly have they started to turn green.