A couple of weeks ago I joined the National Writers Union a UAW Local 1981/AFL-CIO. They offer resources, giving writers assistance with contract advice and grievances with publishers. Their strength comes from pooling information from other writers and lawyers, and then speaking out collectively.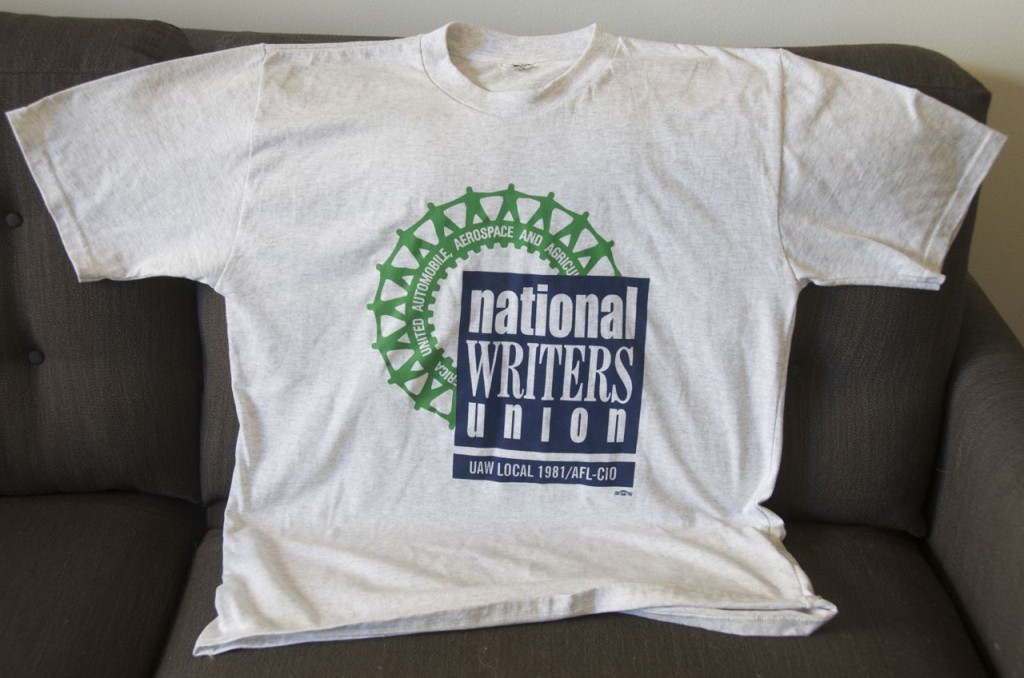 My T-shirt arrived yesterday.
The last time I was a union member it was the Amalgamated Clothing Workers Union. I was a power sewing machine operator and that was a lifetime ago. I have no idea how many members we had in that union, never thought to ask back then. But I know that there are approximately 1,300 members of the National Writers Union.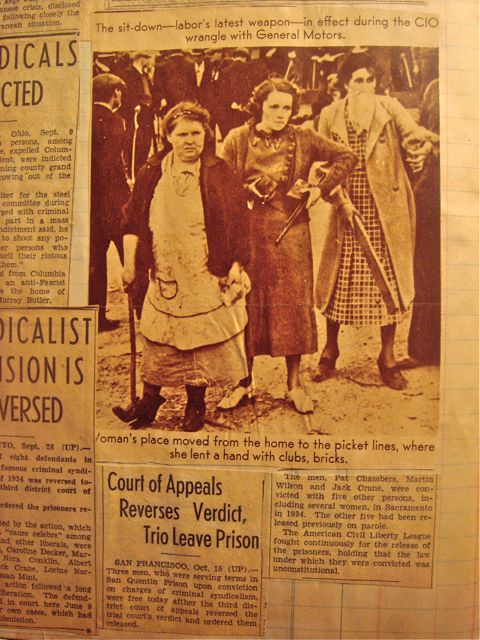 This is a clipping from the 1930s in an old scrap book I inherited from my father. (This book is worthy of a blog post on its own at another time.) Unions have been around since the mid 1800s reaching their highest membership in the 1950s. Since the 1960s there has been a steady decline in union membership. Today approximately 11% of the work force belongs to a union. The service industry is the most unionized. California has the largest percentage of union workers than any other state.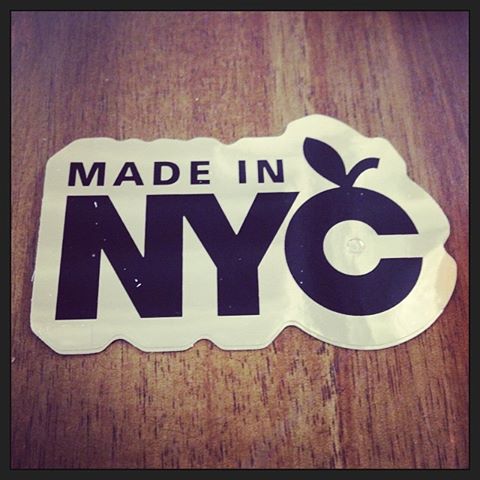 A union label used to be a mark of pride now they are few and far between. I rarely see them sewn into a garment or stamped on a product's carton. Now manufacturers boast of MADE IN USA, hoping to get the public to buy domestically produced merchandise. What I've noticed recently is regional pride, similar to the above logo, MADE IN NYC.
It'll be interesting to note if wearing this union T-shirt alters the way I write. I doubt it. But somehow it does add another note of seriousness to what I've been doing all these years. And I wonder does this make me a working class writer? I also wonder if in the back of my head a story is starting to emerge about one or all of those ladies in the above newspaper clipping.