I can't begin to tell you how happy I was to see the moving van pull up to our apartment building. We had done all of our own packing but it was now up to the three strong, young men who came in the van to do the schlepping to our new place.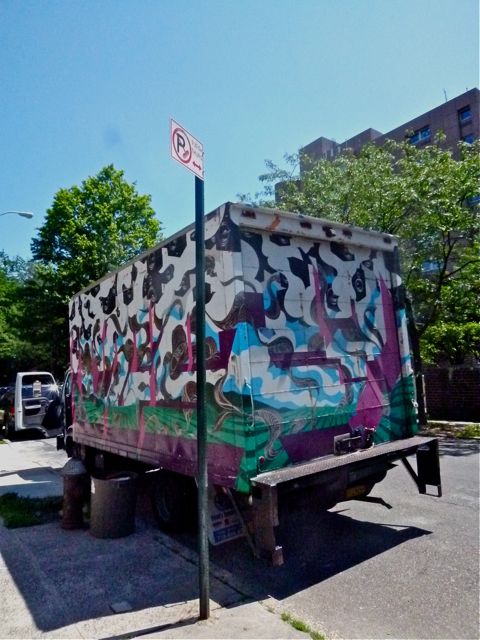 The move is over but the downsizing still goes on. In the end I had over estimated the size of our new place and we brought far too much 'stuff' with us. Now we are really going to have to pare down to the necessary essentials.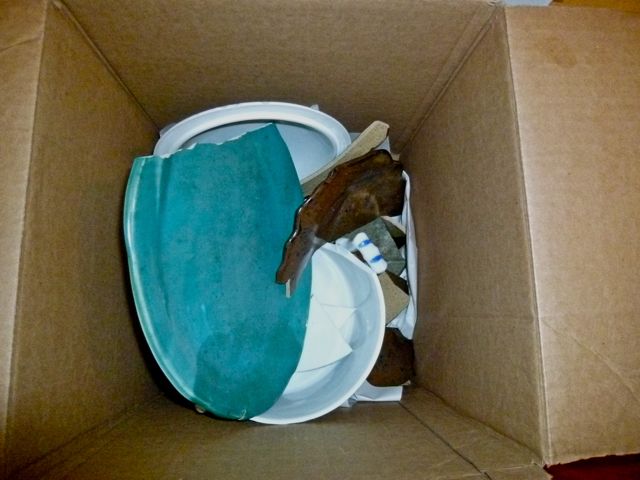 Only a few things got broken but every little bit helped to make decisions about what had to 'go'.
That first night in our new place had a familiar ring as we searched the channels of our new cable company looking for the Yankee baseball station. We settled in amongst the packed boxes, took a deep breath, filled our wine glasses and watched a couple of innings before collapsing in our new bedroom.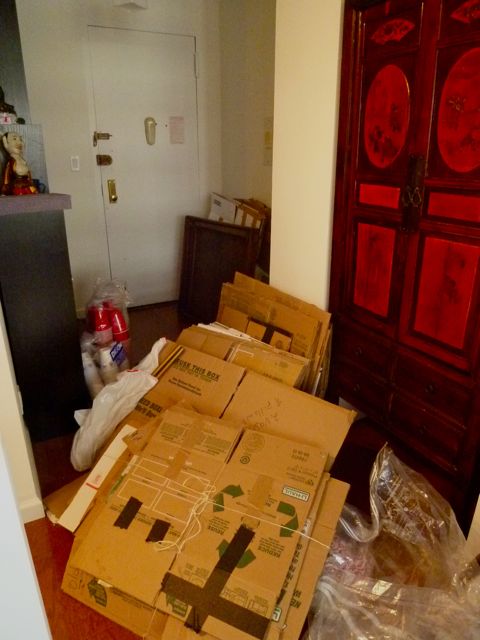 Though we began to unpack the boxes the first day that we arrived in our apartment, that next morning we began in earnest. I didn't bother to count the boxes nor begin to tie them into bundles until they stacked up so high we could no longer get through the hallway and into the kitchen.
The process went quickly though after we got the hang of it. I really much preferred the unpacking to the drudgery of packing with all the wrapping and securing and labeling that had gone on in the previous weeks. Now it was like opening presents at a birthday party.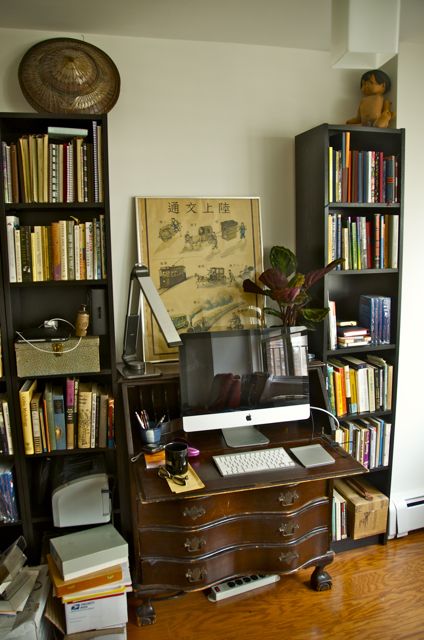 One of the first places that I focused on was my study. In the old place I had an entire room to myself. My study had previously been my daughter's bedroom that I'd converted into my sanctuary. Now in the new apartment I have a seven-foot wall, the area off our new kitchen that would be my designated space. We slipped in my old desk into an area between bookshelves not far from the terrace door. I love my new office space and now all I have to do is find a small but comfortable chair.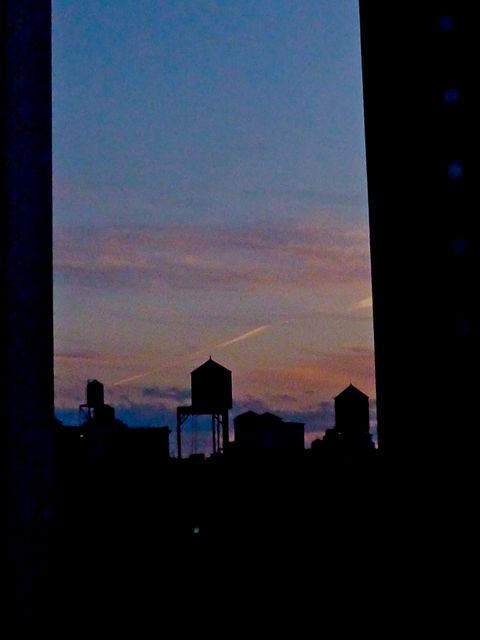 That first full day of unpacking gnawed away at any reserved energy we had, but we were elated that the move had finally happened. And then that night we sat back and watched an amazing sunset.