The sky was a brilliant blue. A soft, cool breeze gently rustled the leaves of the geranium plants on our terrace. What a perfect day for a stroll along a boardwalk, and we  jumped on a subway to take the hour-long ride out to Coney Island. Wanting to be outside as much as possible, you could say that I'm chasing the beautiful late days of summer.
After Hurricane Sandy ravaged our shoreline this spring, I no longer take for granted the specialness of our urban coastal areas. I didn't visit Coney Island after the storm, though I heard it was a mess. The boardwalk is repaired now and the amusement park is up and running. So we were off to Brooklyn where the Atlantic Ocean meets the shore of New York City.
No subway ride, whether short or long, is complete without entertainment. It could be the blues, it could be rock'n roll, but it's always unique.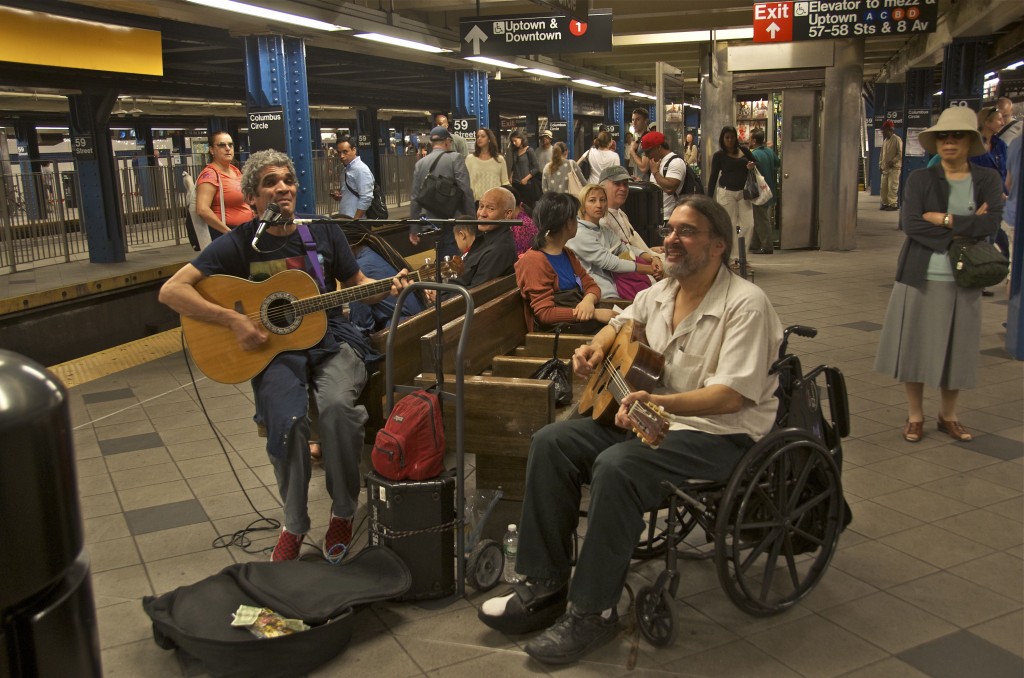 We encountered these musicians busking on an downtown platform at Columbus Circle. (Busking is the practice of performing in public places, for gratuities.)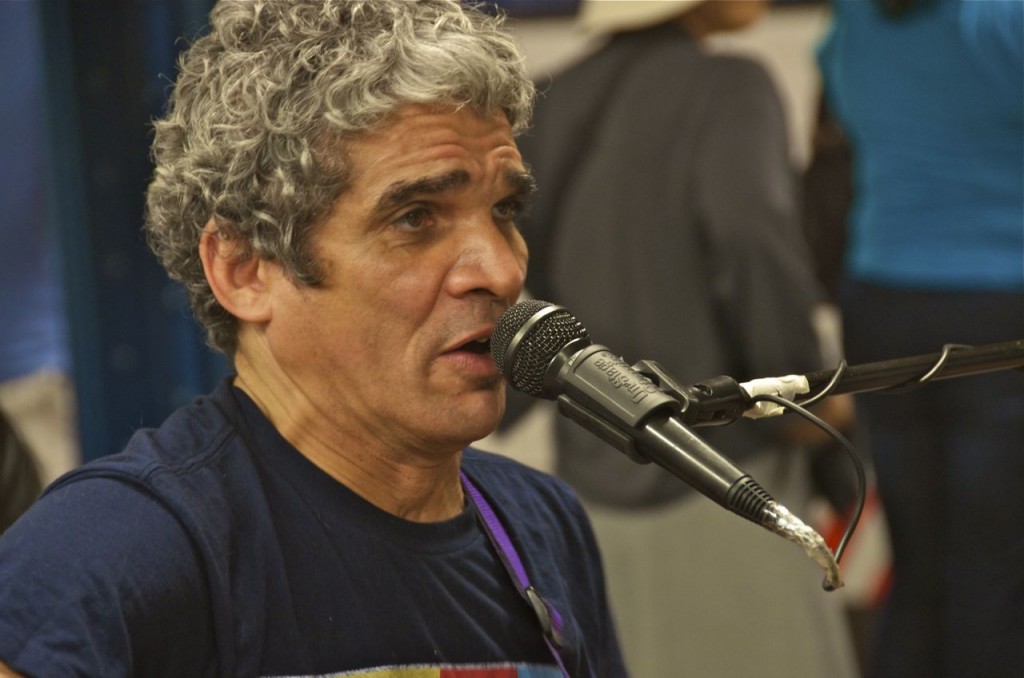 This guy was the lead vocalist. He sang lively Spanish tunes while his buddy in the wheelchair accompanied him on a guitar. They were not making a lot of money but I hoped that they'd do well by the end of the day. But it gets miserably hot in the subway stations during the summer and I'm sure it's uncomfortable performing.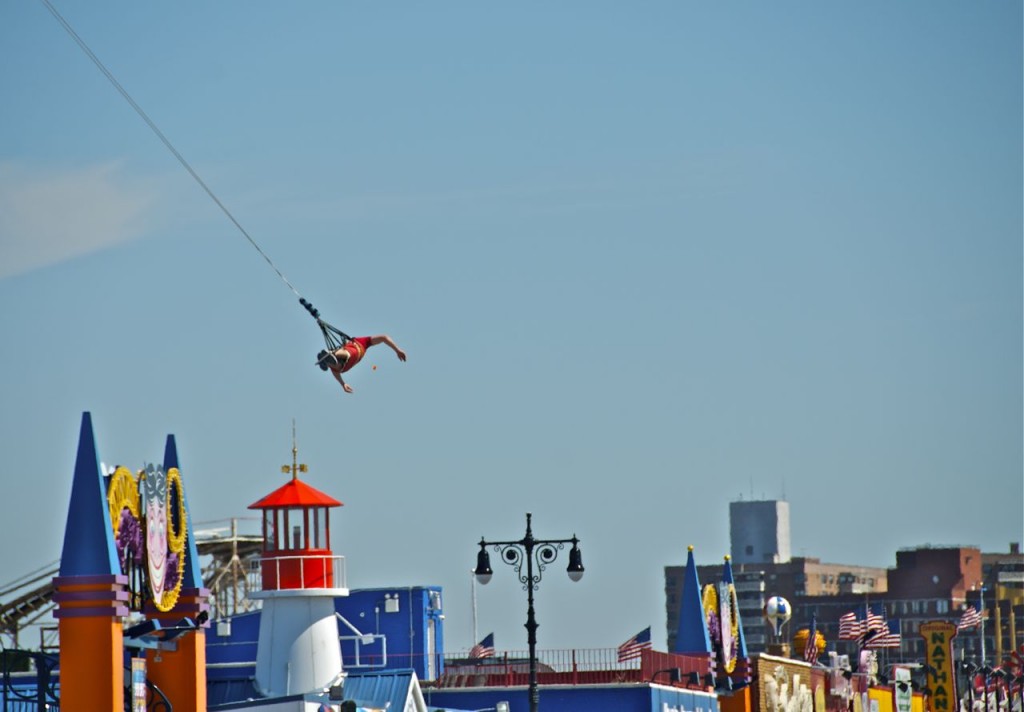 Finally arriving at Coney Island, we no sooner stepped onto the boardwalk, when a man, just released from a bungee drop, flew over our heads and dipped close to the roofs of the food concessions. A chorus of screams from thrill seekers rang out as one of the cars on the Cyclone, an historic wooden roller coster, rushed along its tracks.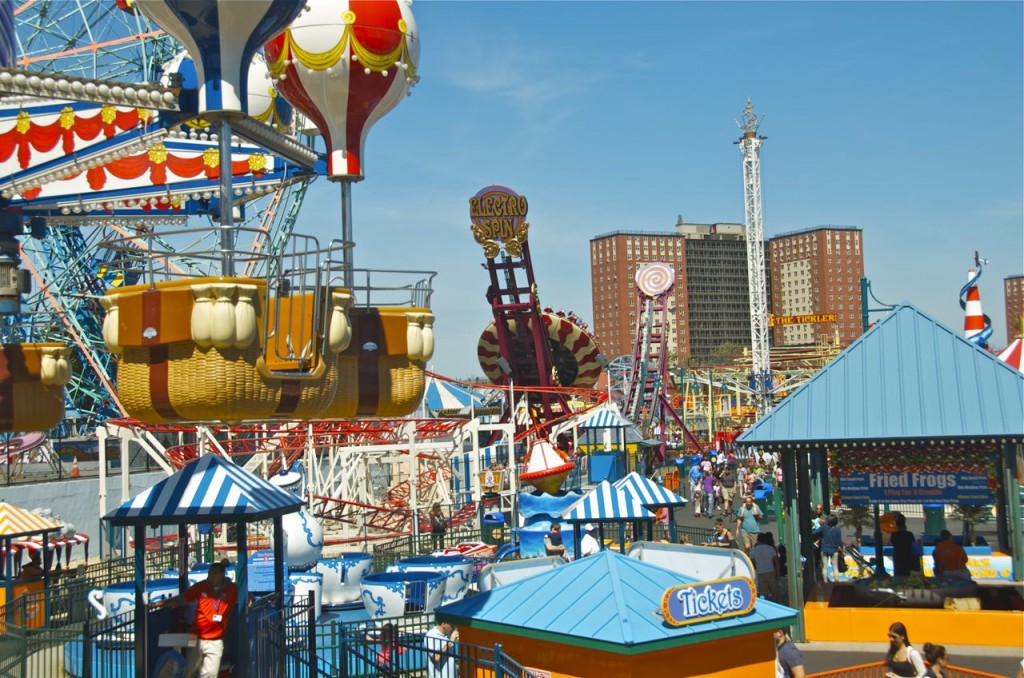 Coney Island has rides that range from the heart stopping bungee jumping to a diminutive carousels for tiny tots. But for the life of me I don't know what a Fried Frog ride is, but I'm going to check it out next time I visit.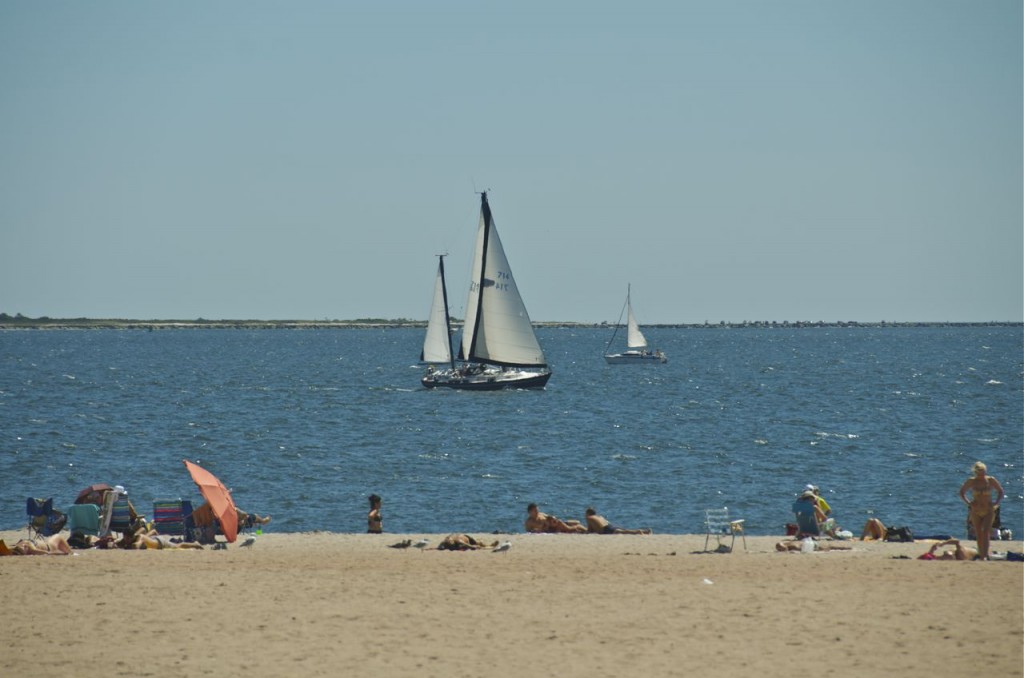 The beach was not as packed with sun worshipers as we thought it might be, though there were a few pockets of serious tanners. And it looked like a perfect day for sailing. There wasn't much of a wind on shore, but there was enough of a breeze to fill the sails for a couple of late summer boaters.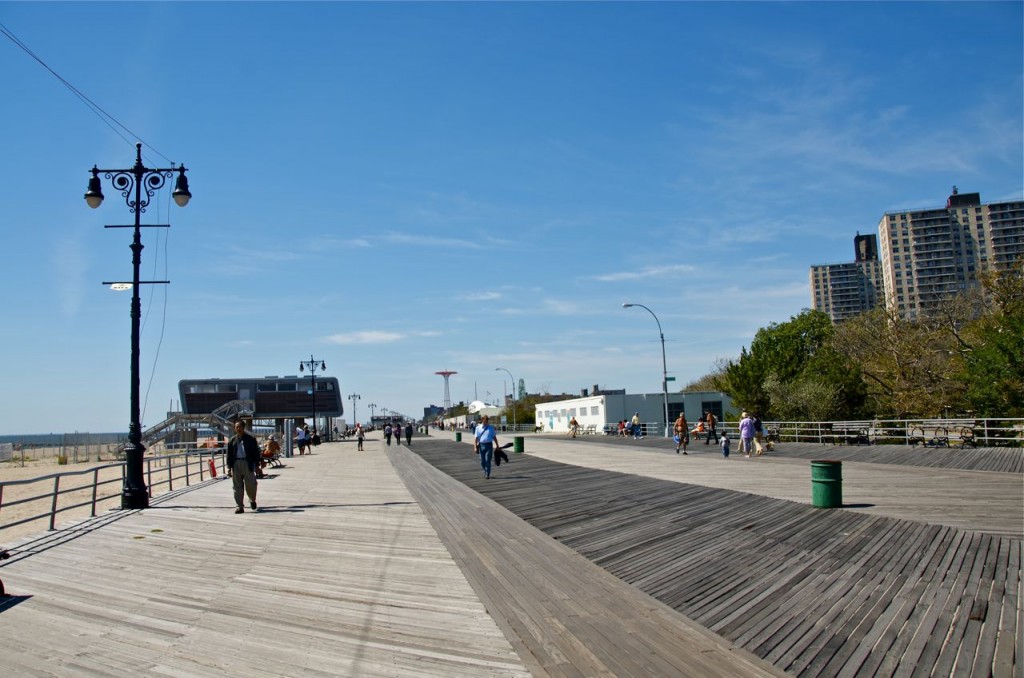 The boardwalk is 2.5 miles long, stretching from the Coney Island community, all the way to the far side of Brighton Beach, a Russian enclave. We walked for a of couple hours, stopping twice to sit on a park bench and watch people go by. We had lunch and bought a few Russian pastries. Then in late afternoon we got on the subway to travel back to Manhattan.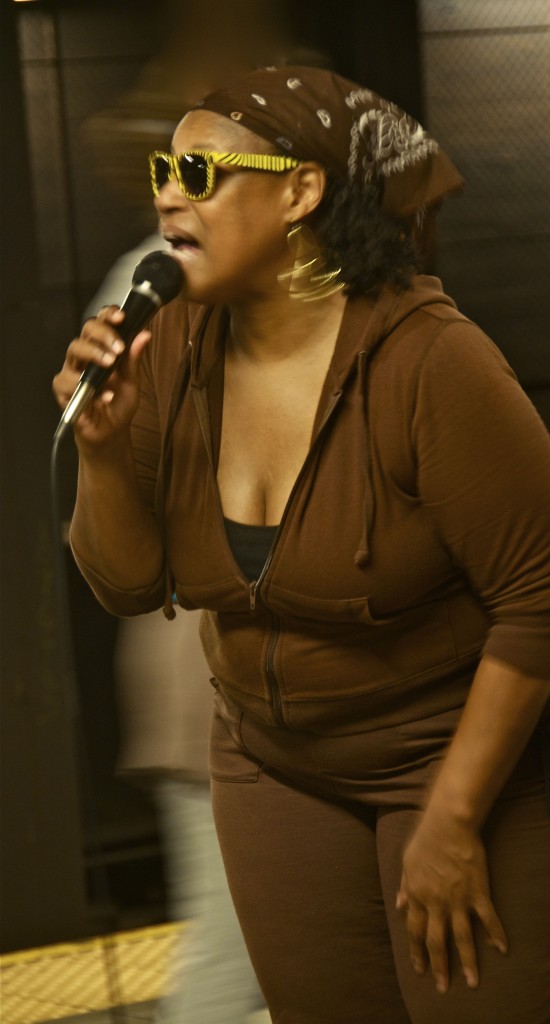 This time we transferred to the local at 42nd Street. There we were entertained by a woman singing Aretha Franklin tunes. She belted out the songs and was pulling in a good amount of money.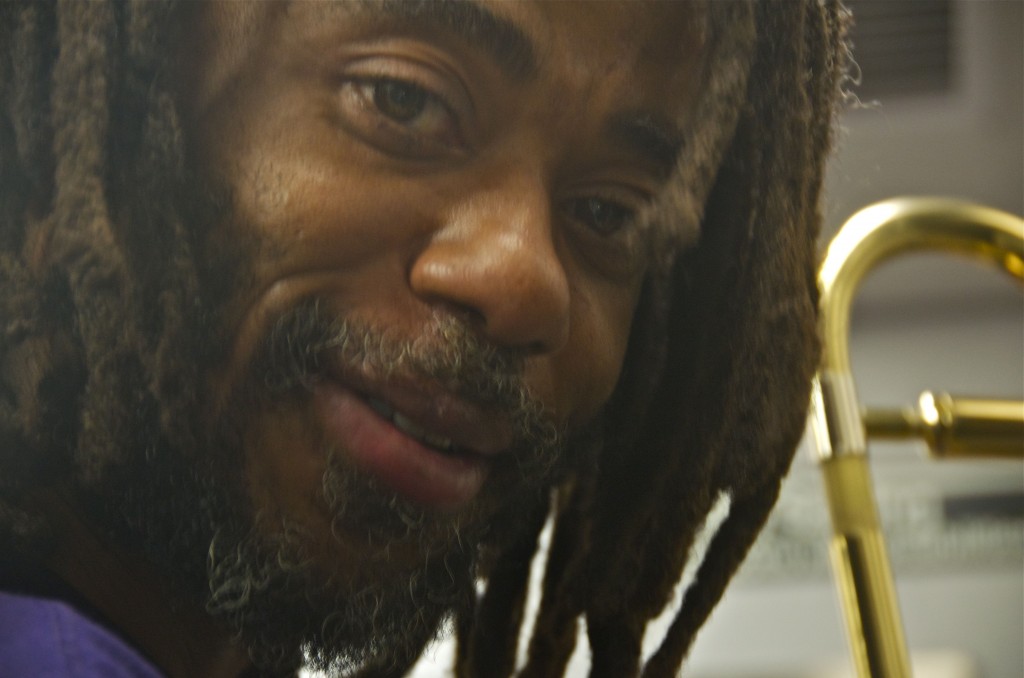 We were halfway home when we heard someone at the other end of the subway car playing New Orleans style music on a trombone. The car was crowded. I couldn't see who it was, but the music came closer. Then just before our stop, the mystery musician appeared before me. I handed him a dollar and asked if I could take his photograph. He nodded, slung the trombone over his shoulder and gave the most pleasant smile. I clicked the shutter, and then without much effort, as though he was pushing aside curtains of a theater, he entered the next subway car, and I heard him blow a perfect note just as the door closed behind him.