I'm into clearing clutter these days, and though we drastically downsized a couple years ago, gathering 'stuff' seems to be as natural to me as breathing. So, lesson learned, I will not let 'stuff' get the upper-hand in my life. Photographs, however, I recently learned are not exempt from this need for the 'de-cluttering' process.
I have been taking photographs since I was in my late teens, and I have quite an accumulation of pictures. I've gone from a film to a digital camera, which makes it easier to store photos. But the issue at hand for me right now is what to do with all those old photos? All those old paper photos. Well, in the last couple of weeks I've started to go through the four large cardboard boxes of photos that have been stored over the years in closets and under the bed. I had no idea what was in some of the boxes because one box hadn't been opened in 20 years. Yes, 20 years.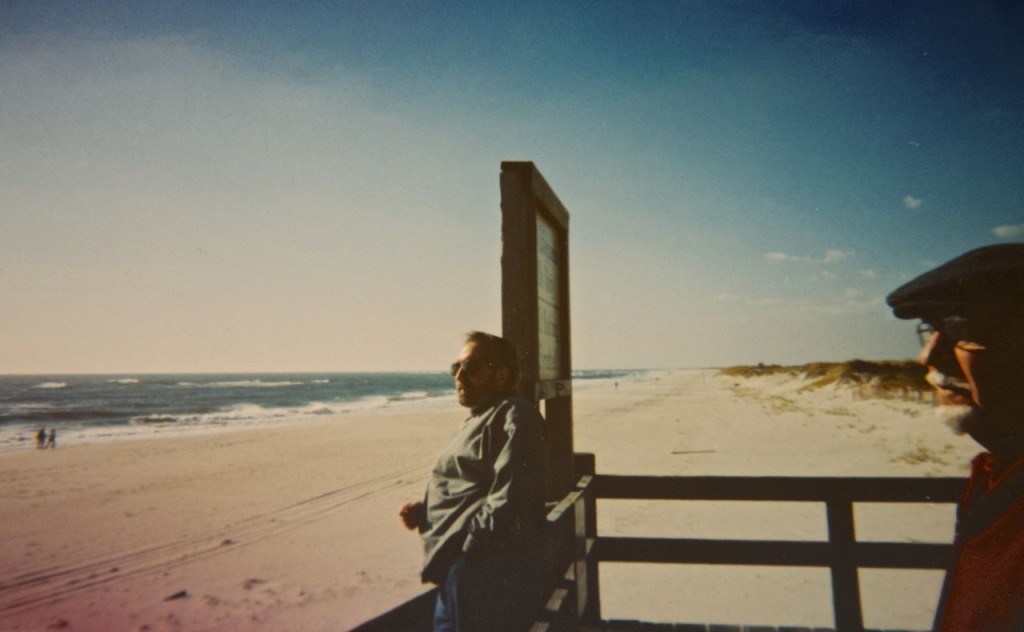 The above photograph is the image that got me started on this project. It's a photo I took some years ago of my husband and his father. My father-in-law, the fellow with the goatee and hat, has since passed away and I remembered when I looked at this photo just how much the ocean meant to my husband and his father. They shared a love of fishing and of gazing at the horizon of a sea scape. I vaguely remember taking this photo but I remember standing with them frequently and quietly watching water. This memory is strong and endearing. I determined while looking at this photo that I'd go through those storage boxes to see what kind of condition these old photos were in. I photographed this paper image to convert it into a digital photo. I realized that all of my paper photos can be converted into digital images, but first I must purge and clear out the clutter.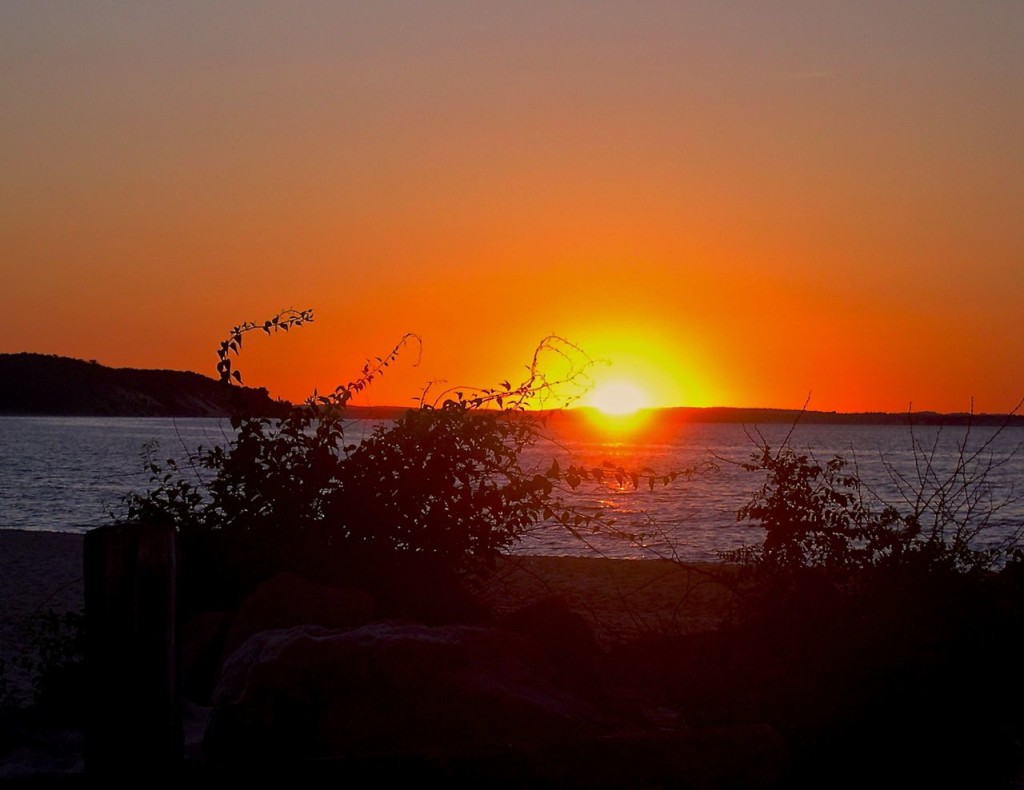 What I discovered was disturbing. Many of the photos in those boxes were in various states of deterioration. Film that had been processed using cheap drugstore outlets had turned amber, red and small children with their smily faces were no longer discernible.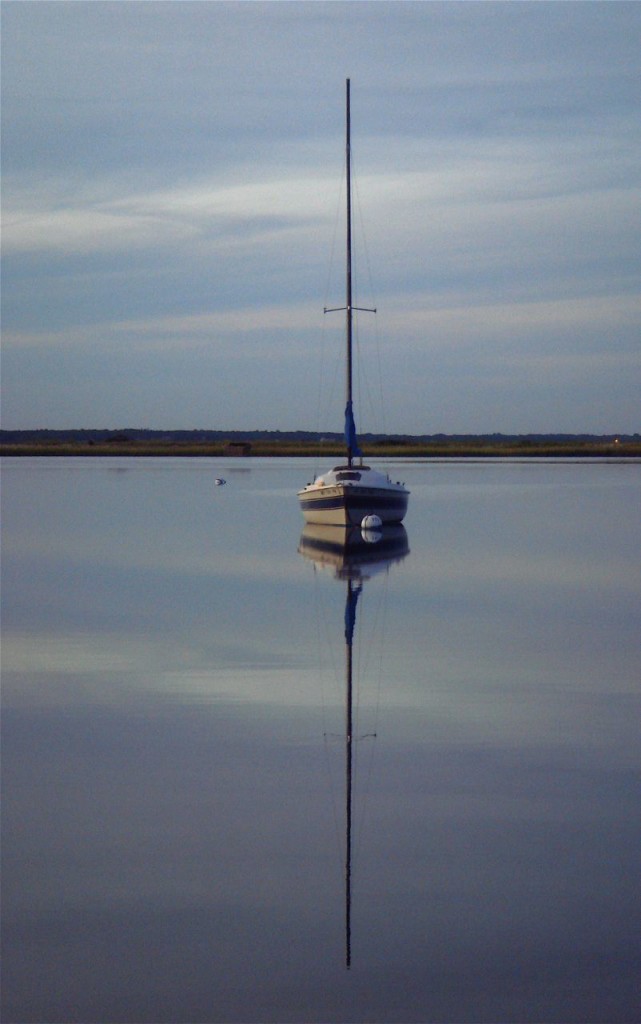 To appease my loss of some of these photographs I decided to insert digital photos in this blog while I write about my process of de-cluttering.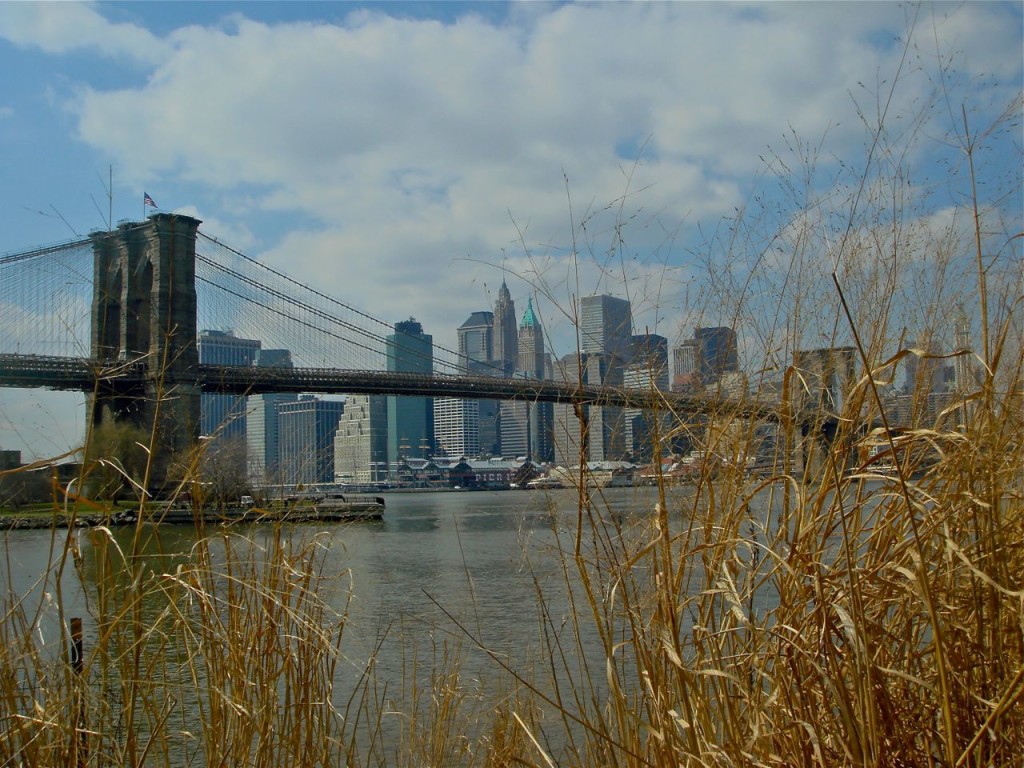 You would have thought I didn't care about these old photos the way some of them were so carelessly tossed into the box, no protection, no labels, photos and negatives separated, a mess of tangled images, forgotten moments and experiences.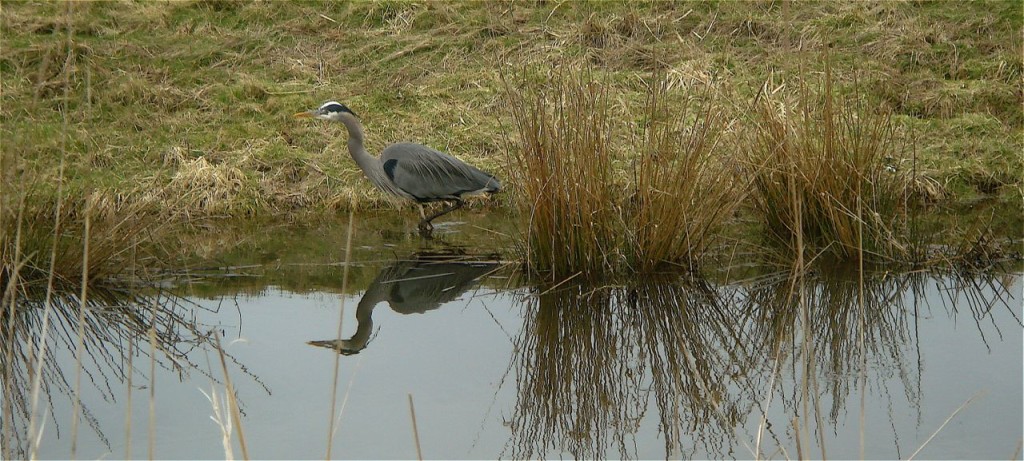 Going through the envelopes, some containing only one faded photo, no negatives, an unknown place, person or time, the photos no longer served a purpose. They had to go. It would have only been a blank image, a memory smeared across time as though it were a dream long forgotten, never to be recalled.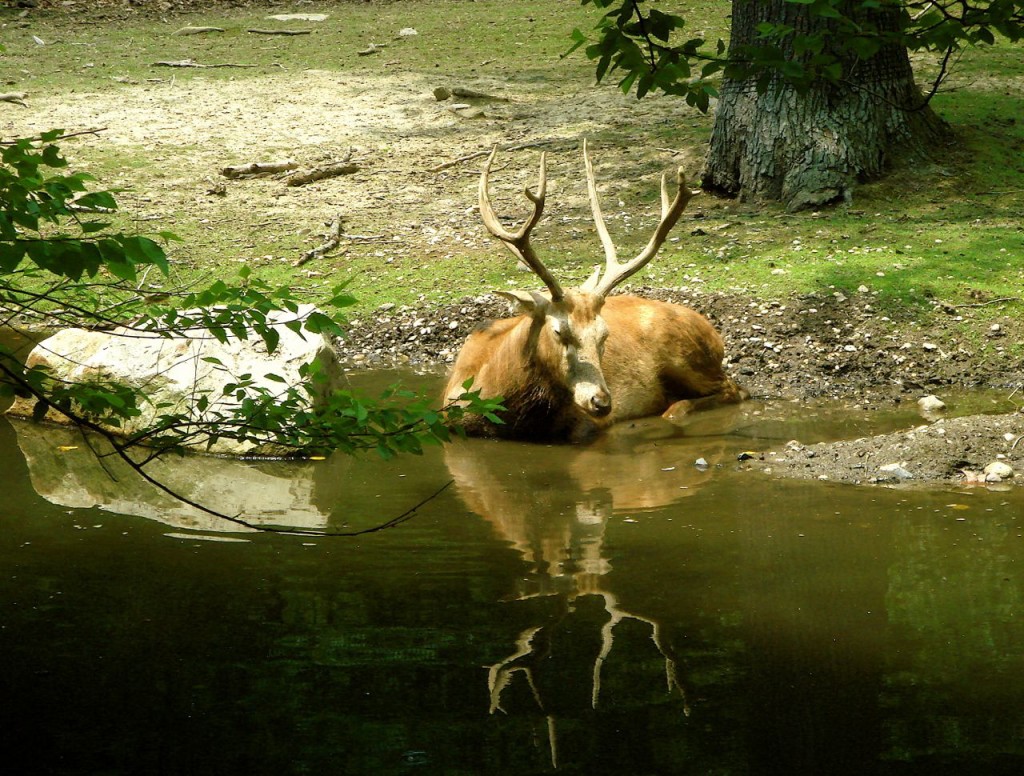 But I found intact photos there were of a simpler time, when I was young and exploring photography, and life, a time before a divorce, before experiences I wish I could forget.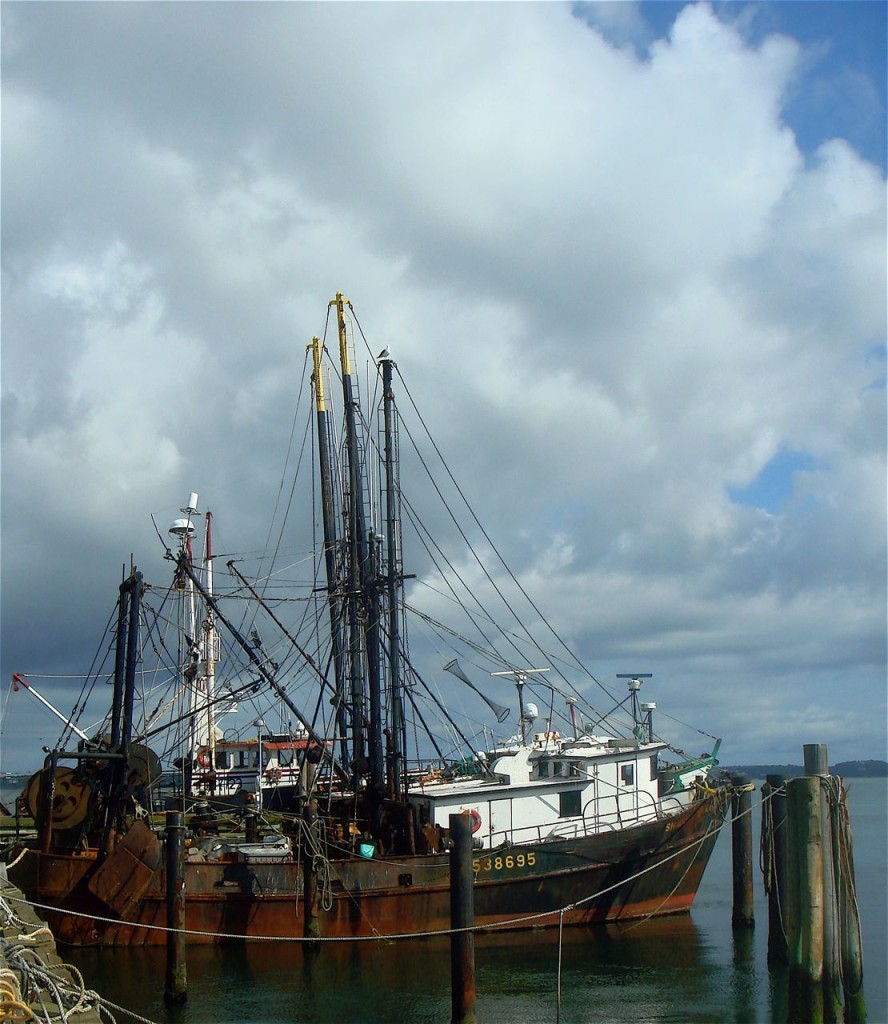 I found photos handed down to me, piles of photos that my sisters and I divvied up after our parents died. My mother young, smiling into the camera, as my father clicked the shutter. Sweet moments, these images were undamaged, though over the years their relationship, unlike the loving look in my mother's eyes, became shattered and hurtful. I was saddened by photos I found of my parents during those later difficult years as they looked at the camera with what had become familiar hardened, brittle expressions.
I had placed a plastic shopping bag at my feet to hold the discarded faded photos. At first I got caught up in looking at the images, some of strangers who had briefly come into my life. I snapped the shutter and captured a moment we had together and then we each went our separate ways, and I was left with what should have been a memory, but was only a photo of stranger.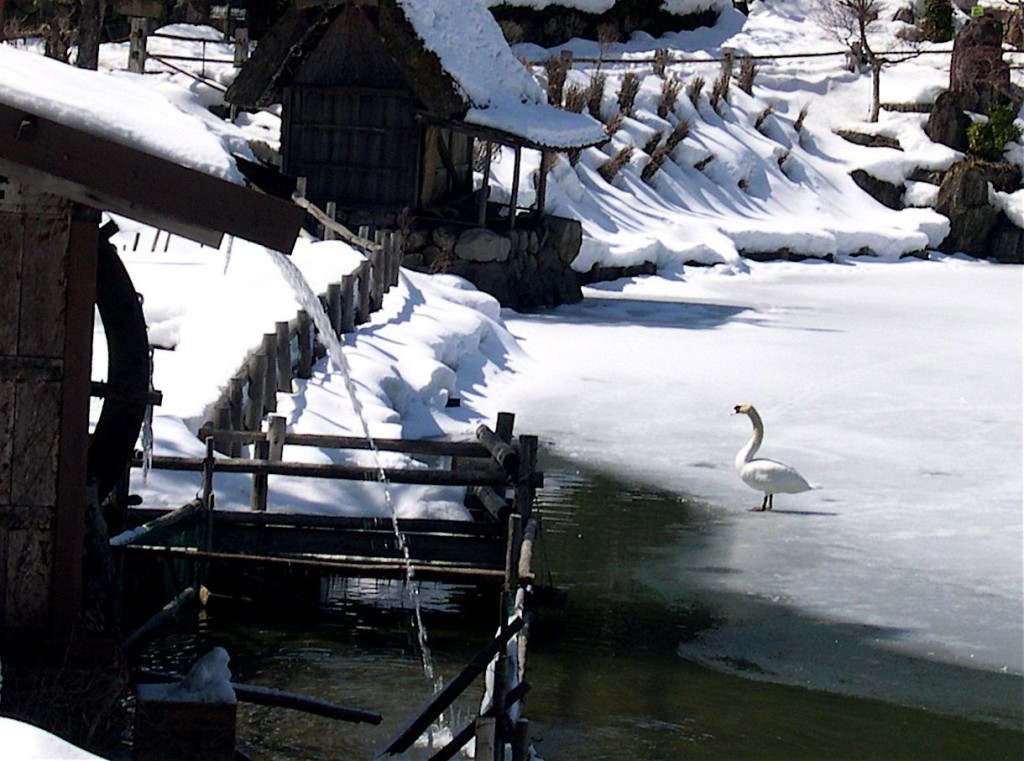 I found travel images that were so stunning that I actually did not need a photo to remind me of the experience.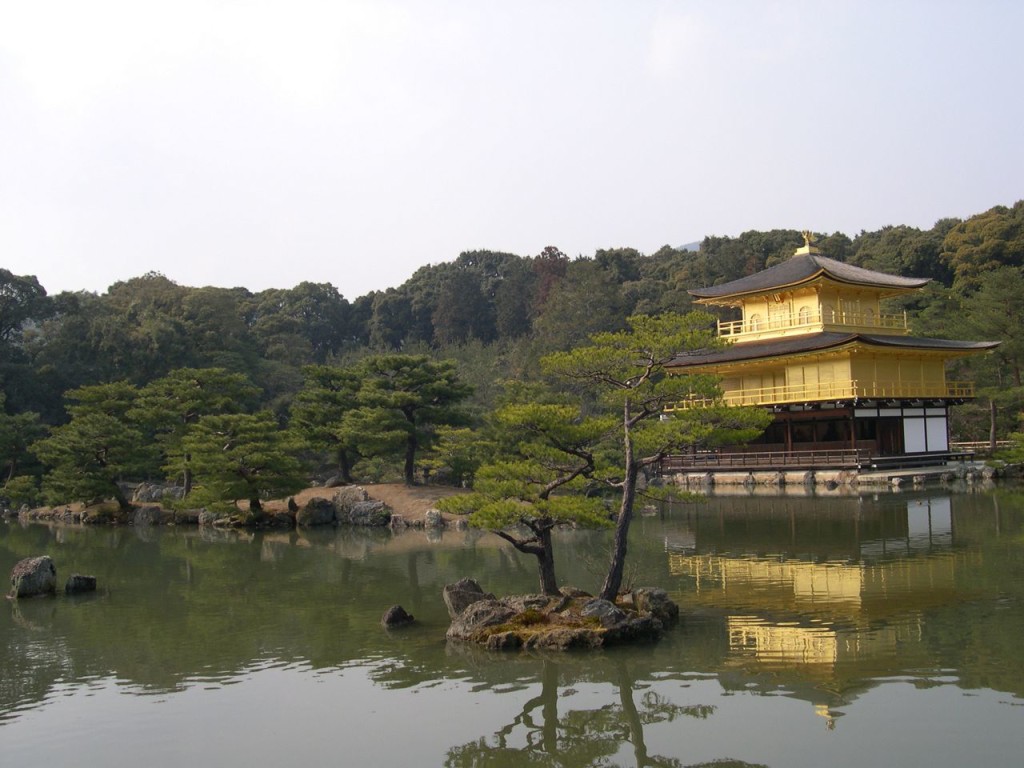 I found trite photos, with tired worldly scenes, images that had for one hundred year been turned into tourist postcards.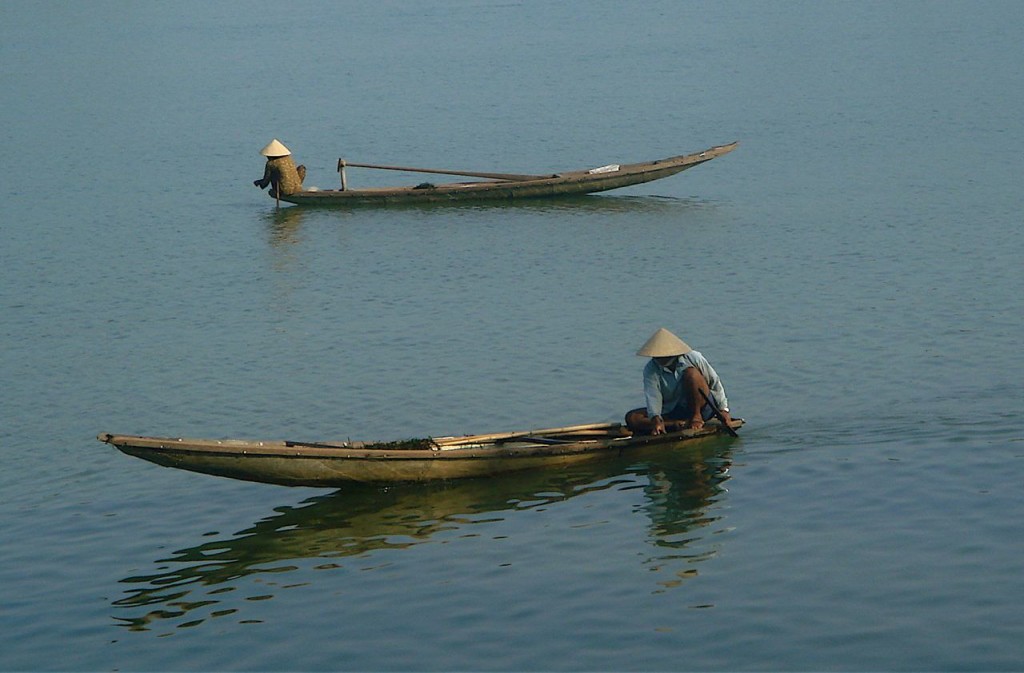 I found photos faded and old, the paper brittle, of my private moments of meditation as I clicked the shutter looking out into a landscape or a body of water that softly lapped at a sandy shore.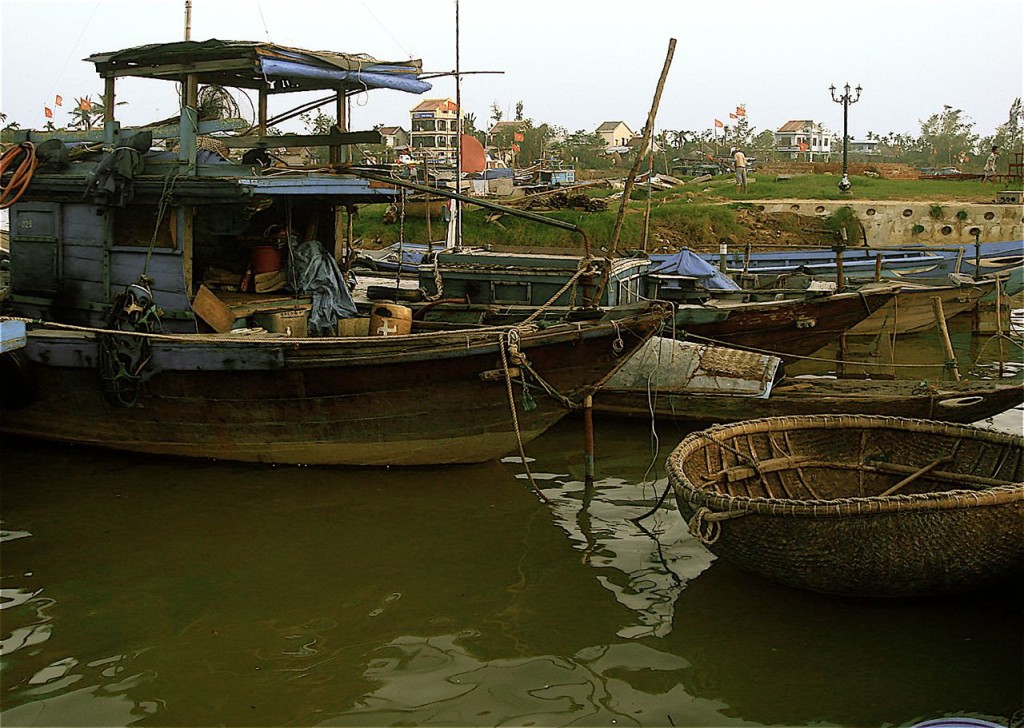 There were photos that I had no choice but to discard because I no longer knew what I had photographed. But then I have a tendency to document what I see, because, perhaps I'd never seen something like it before, or in that moment, in that place it is the most unique thing that I have ever seen and I must preserve it.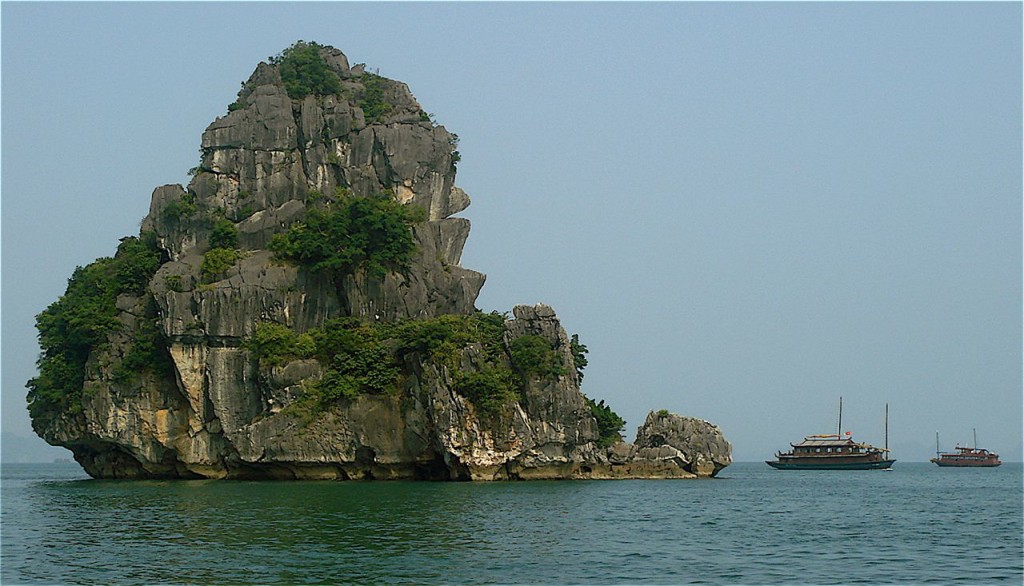 I was not ruthless in discarding these deteriorating photos, but thoughtful. I remembered some of the documented moments in a photo, and yet, some were lost forever in my memory. I wondered if I'd remember where photos were taken if I looked at them in another twenty years. Would the photo trigger a memory? Would there be a familiar face looking back at me? Would I remember what kind of person I was when I took this photo?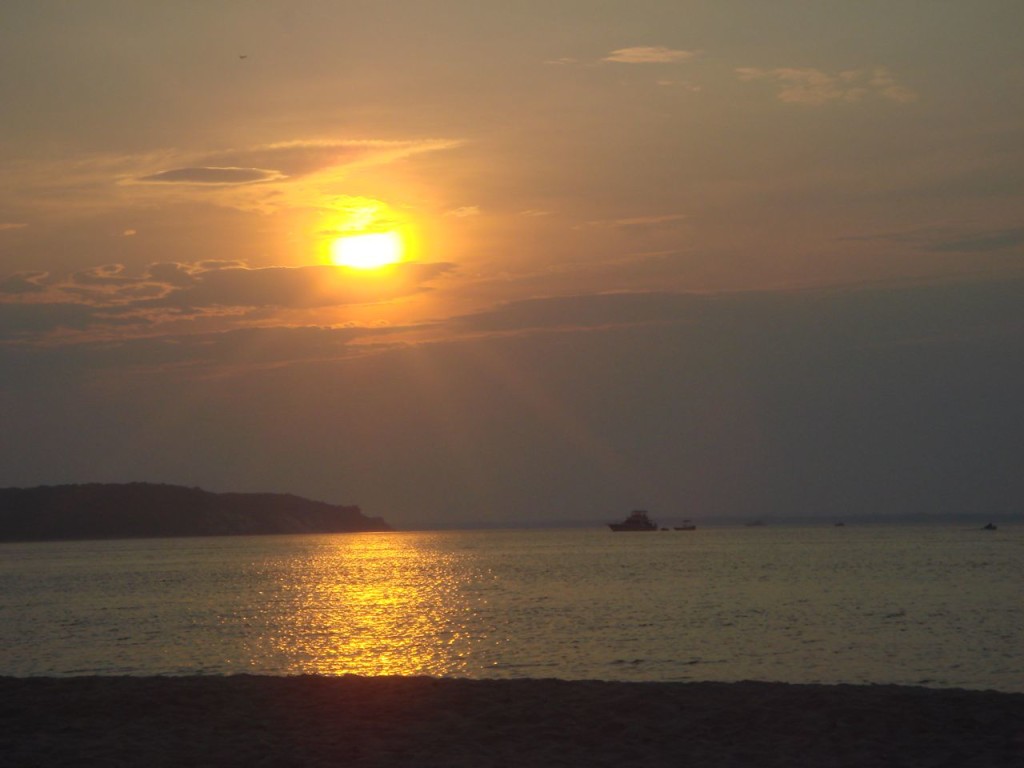 These were only a few of the questions that I considered as I sifted through those old cardboard boxes of photos. There were many photos so completely gone that they were easy to toss out. There was a time when drugstores gave duplicates and triplicates of photos. Those were obviously easy to throw away, though I realized that I'd kept all those extra photos for years and years.
I've become comfortable with what I've been doing with these old broken and faded photographs. It's like getting a fresh start, and even though there are still lots of metaphorical and real luggage in the images that I've kept, I still feel freer. I've done something important for me. Photographs are so often filled with emotion and complicated relationships. But what value is a photograph if paper deteriorates and faces smudge into vague recognition?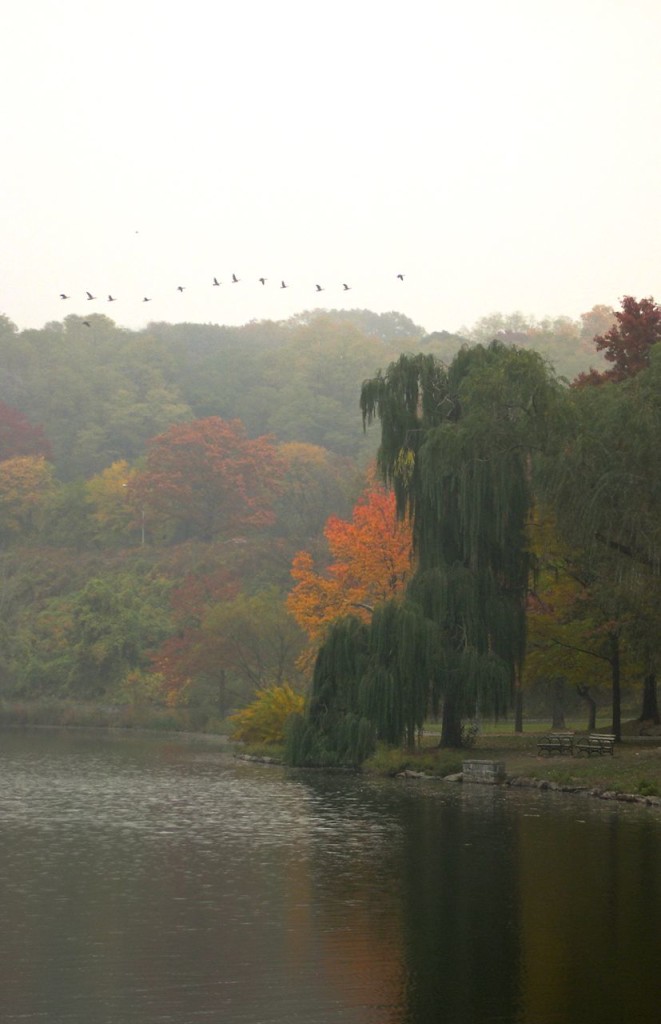 I have two more boxes of photos to go through. One box has familiar images, recent photos of my children, my sisters' children, friends that I have strong and loving memories of, an album of sweet photos of my husband and me. But the other box, well, that is going to contain many mystery photos. In my de-cluttering of photos I found images of myself with cousins that I haven't seen in several decades, but recognized them right away when I saw them looking back at me. Though there is one photo of my father when he was a very young boy, standing with a gaggle of other children, on the back, the word 'cousins' is written with a pencil in an awkward, childish handwriting.
As we move deeper and deeper into the digital age, I wonder, will I eventually move all my photos up into a virtual cloud. Then my children and their offspring will never have to shove boxes of old photos into the back of closets or under their beds. Will they someday pick through these old images curious about who those strangers were that Grandma and Grandpa used to hangout with? Would they discover an image of themselves that they had never seen? Will there be a keeper of my photos?