In this downsizing process I'm beginning to feel a bit like "Old Mother Hubbard who went to her cupboard to find her dog a bone." Yikes, take a look at the bookshelf next to my computer!! It used to be jammed packed with books; cook books, blog info books, research books related to various projects some of which are still unfinished. The place looks abandoned now except for a few odds and ends that still needs to be packed.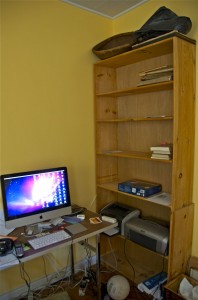 What has happened to these books that used to fill those shelves? Some are in boxes and will be taken to the new apartment, while other books, not only those from my study but from the other four bookshelves in other parts of the apartment, have all been boxed up and will be donated to a library with a resale store.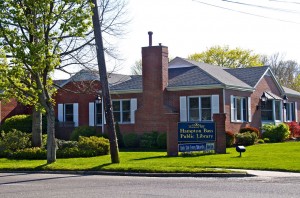 So this weekend we shoved seven boxes into our car, four in the trunk and three in the backseat, and headed out to Long Island where we would not only get rid of the books, but also spend a weekend in R&R.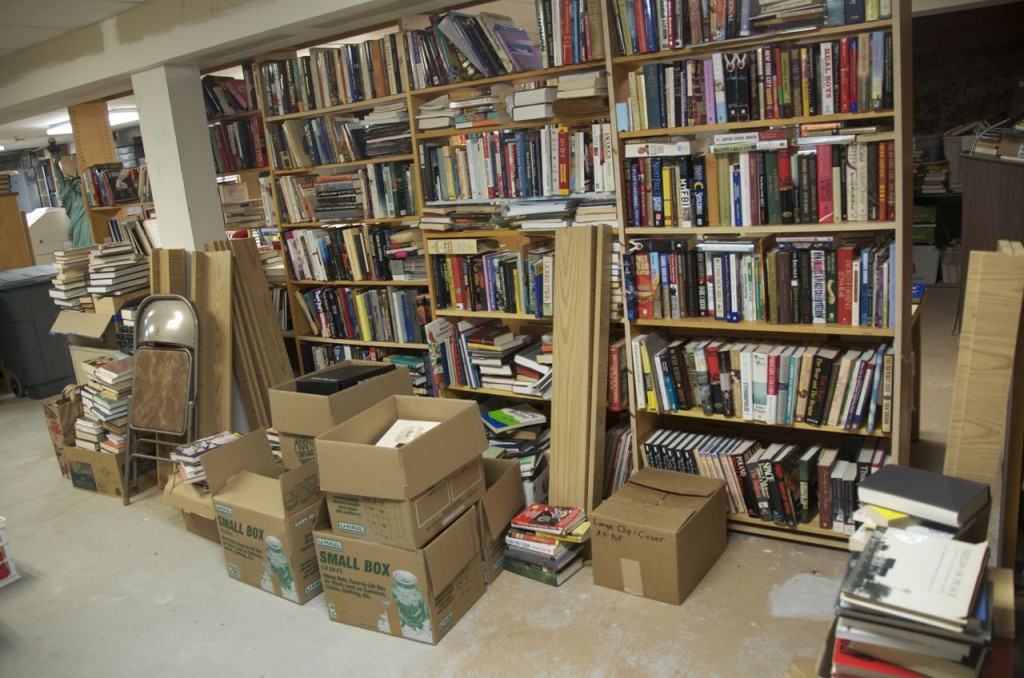 The season has not yet started in this seaside community but the used bookstore in the Library is open every Saturday year-round. One of the volunteers helped us schlep the boxes into the store. It's a great little bookstore and I wouldn't be at all surprised if we were returning books that had previously been purchased here.
After unloading the books we took a drive to one of our favorite locations along the Atlantic coastline where commercial fishermen in the area dock and unload their catch.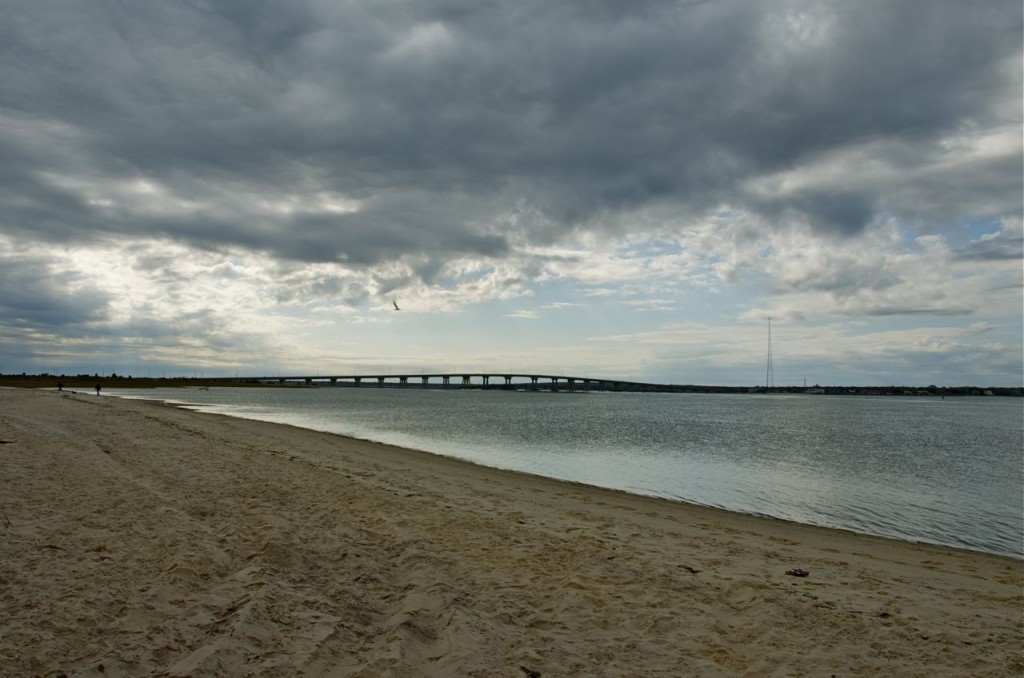 It is a peaceful area with marsh and estuaries dotting the bay on one side of a spit of land, with the powerful Atlantic Ocean on the other side.
We sat on the beach for a couple of hours watching the waves. When my husband went for a run on the beach I took out my camera and got some photos of the surfers playing in the waves. I cannot swim and I'm always impressed when I see people gliding atop the water. They look so light and free, like birds riding on a downdraft.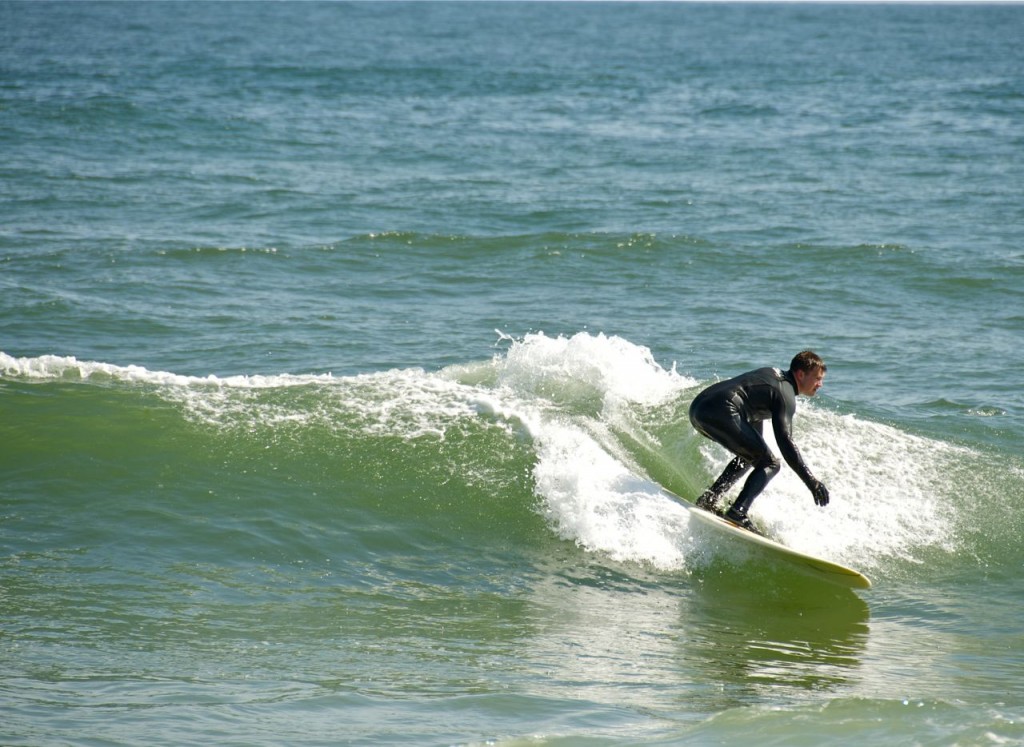 Then while I watched one particularly competent surfer I remembered what a patron in the Library bookstore said to me earlier that morning as we delivered the last box of our precious books. She too had just dropped off a load of books. As we both headed out the door she turned to me and with a big grin, said, "Makes you feel lighter, doesn't it."
I had to admit, yep, this downsizing thing was beginning to feel pretty danged good. And that Mother Hubbard thing, that wasn't a bad thing like 'there were no bones to feed the dog' but instead there would now be new bones, new experiences, and new ways of being. It was all going to be good.