The NYC parks were filled with entertainers back in August when the weather was miserably hot and sticky.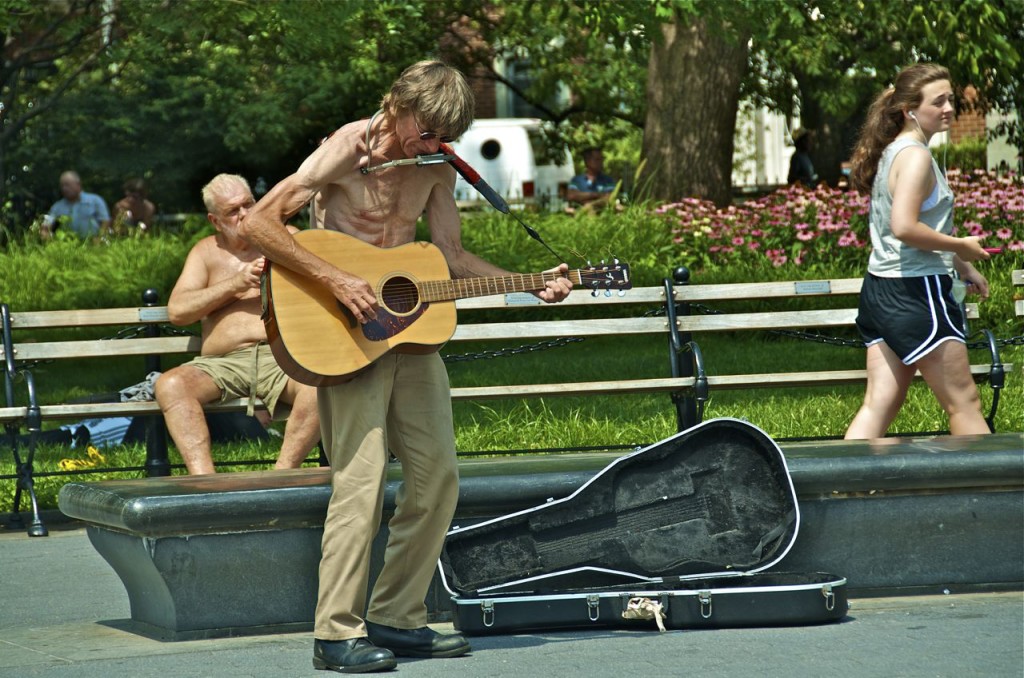 In Washington Square Park this guy was playing old blues tunes and I would venture a guess that he was probably doing this same thing back in the '60s. He might have had a little more meat on those bones all those years ago, but I have a hunch he was wailing away and trying to make it to the big time.
This was the only wizard I ran into this year.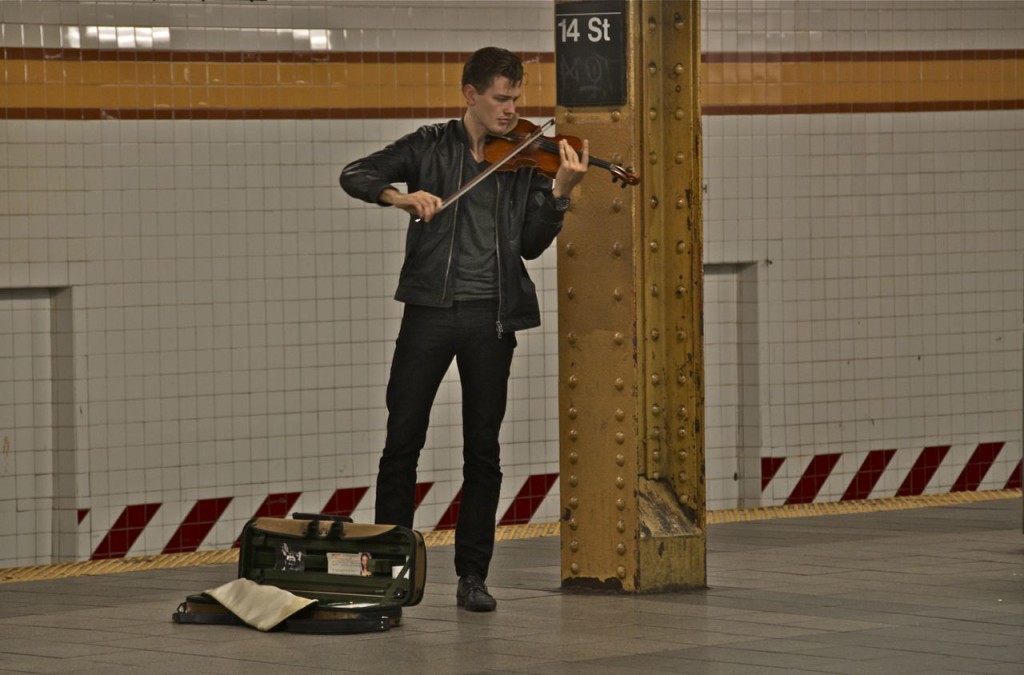 You can tell what the weather is like outside by how the musicians dress in the subway stations. This photo was taken on an early fall day when all you needed was a light black leather jacket. I remember this young man. He played a hauntingly beautiful classical melody. My train was delayed and I got to watch him for quite some time while I waited for the subway system to start running again. I marveled at how his fingers moved so elegantly across the instrument and he watched those fingers with such affection it was as if he were looking into the face of a lover.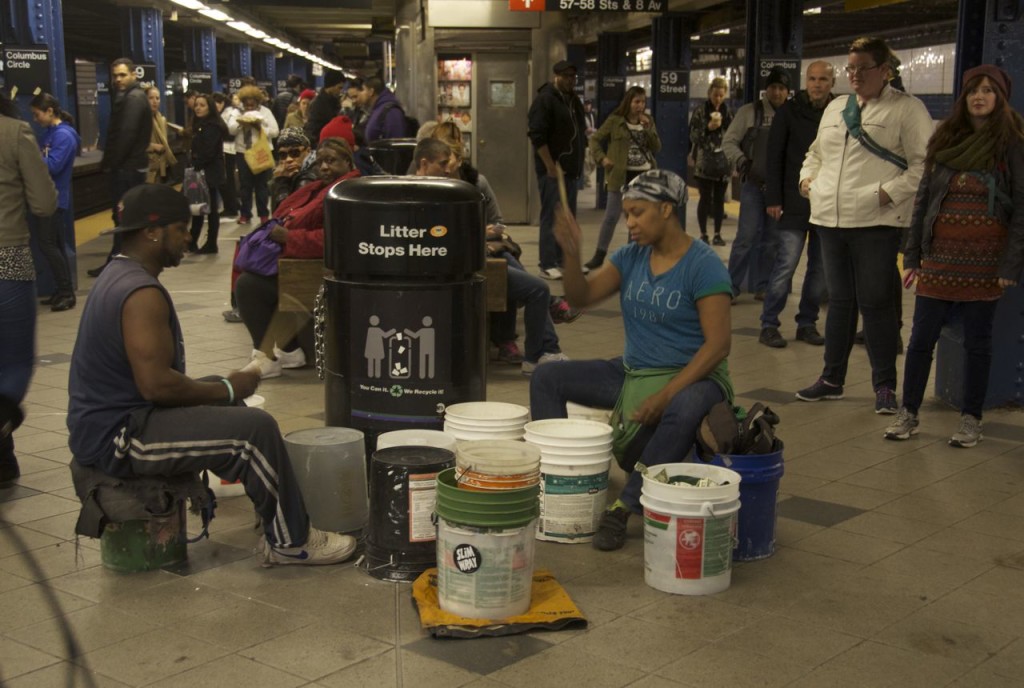 This couple beat out a major cacophony of rhythm and I think you could have heard them on the street. They were certainly a two-person-band and this lady banged out a pretty mean beat, while this fellow had the stamina of a mad man, playing until sweat ran off his face and splashed onto the tile floor. They had no trouble keeping the attention of the travelers that day.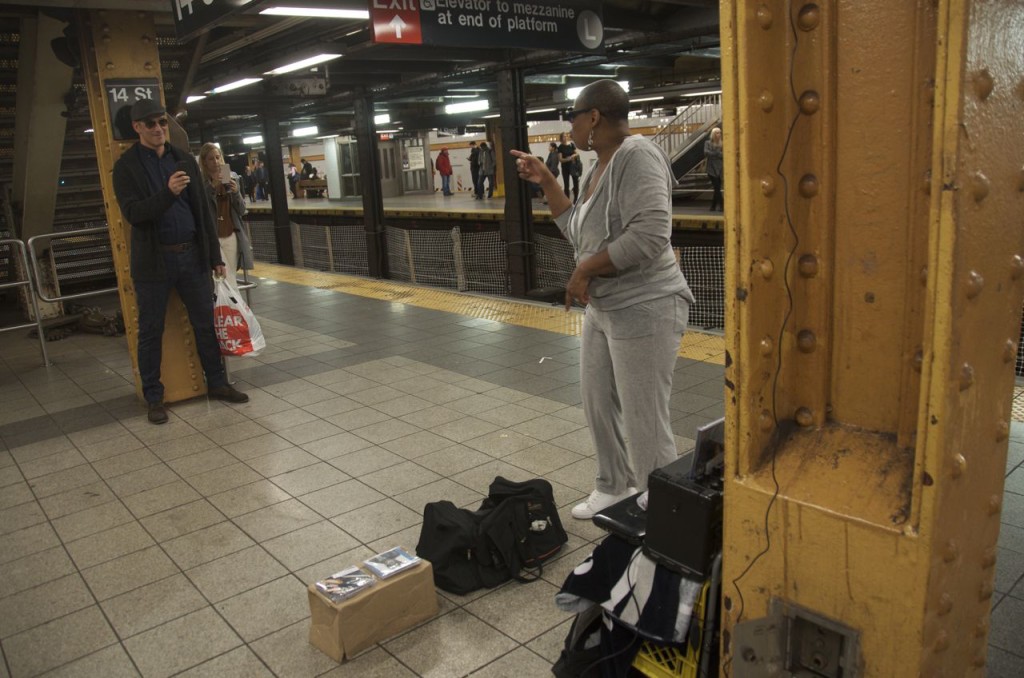 I've seen this woman several times before. She's got a great voice and can really belt out a bluesy tune. This guy is capturing her on his iPhone and as she pointed at him and sang, "When a woman loves a man…", well, I think this photo conveys his sentiment.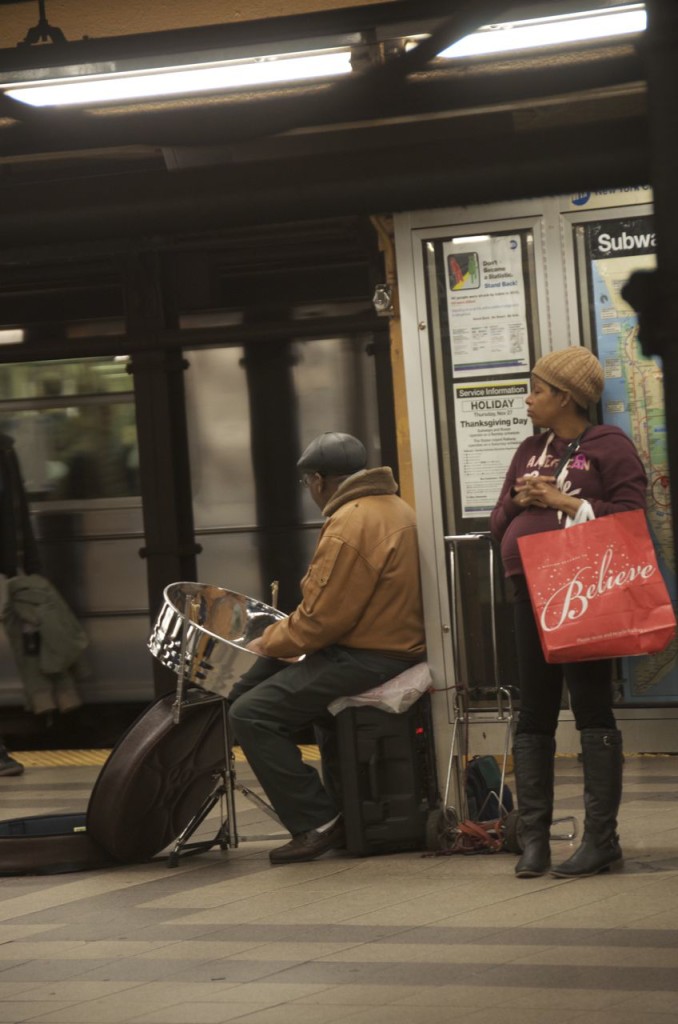 This steel drummer is a regular at the 34th St. station. He plays with a recording and always looks relaxed, content and very much at home in the crowds that gather at rush hour.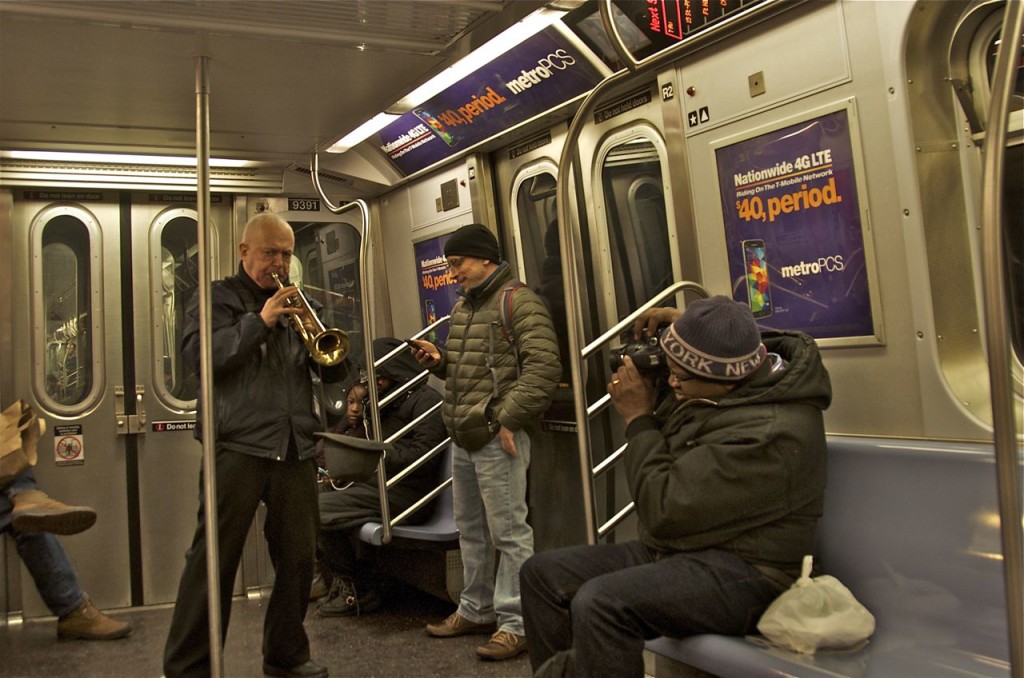 This is a Thanksgiving Day photograph. We were on the F Train heading into Brooklyn and at every stop we heard a trumpet. We joked about how it sounded like there was a trumpeter at each train station and they were all playing the same tune. Well, when the train stopped at one station, just before we got into Brooklyn, this trumpet player stepped into our subway car and began to play. He had been following us, ducking into a new subway car at each stop, making his way through the subway train, car by car. He hung his b-bop hat from the trumpet and slowly walked through our subway car. I wasn't the only one with a camera that day.