Devon's little sister was born in the wee hours of the morning while we were all asleep. We picked him up after school yesterday and this morning we are on our way to the hospital to meet Dalia.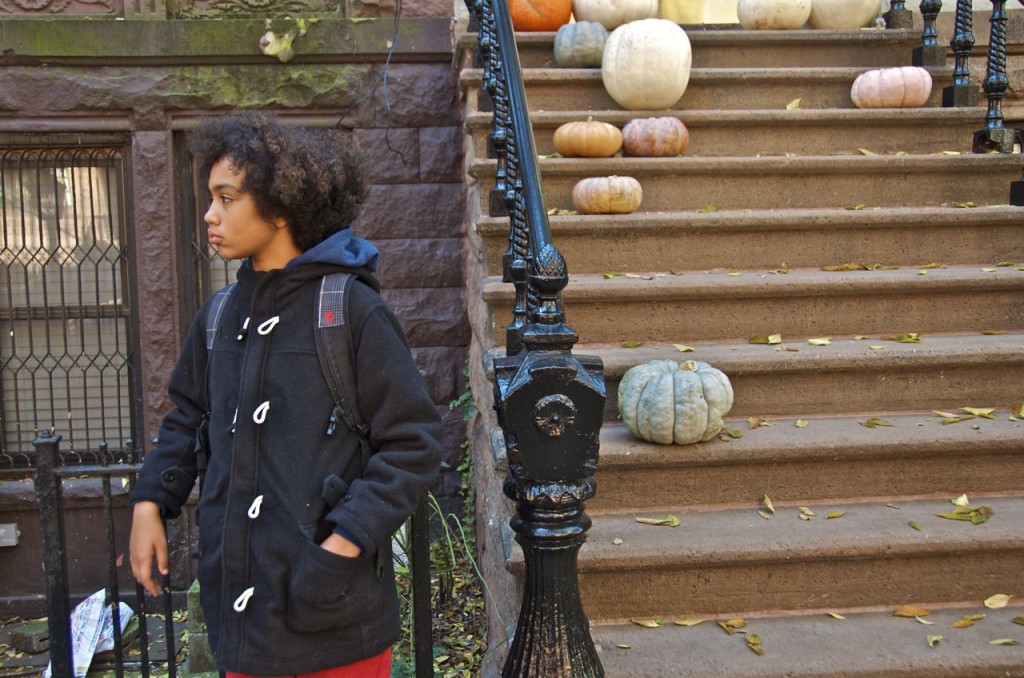 On the way to the subway we walk passed a townhouse with an assortment of odd pumpkins.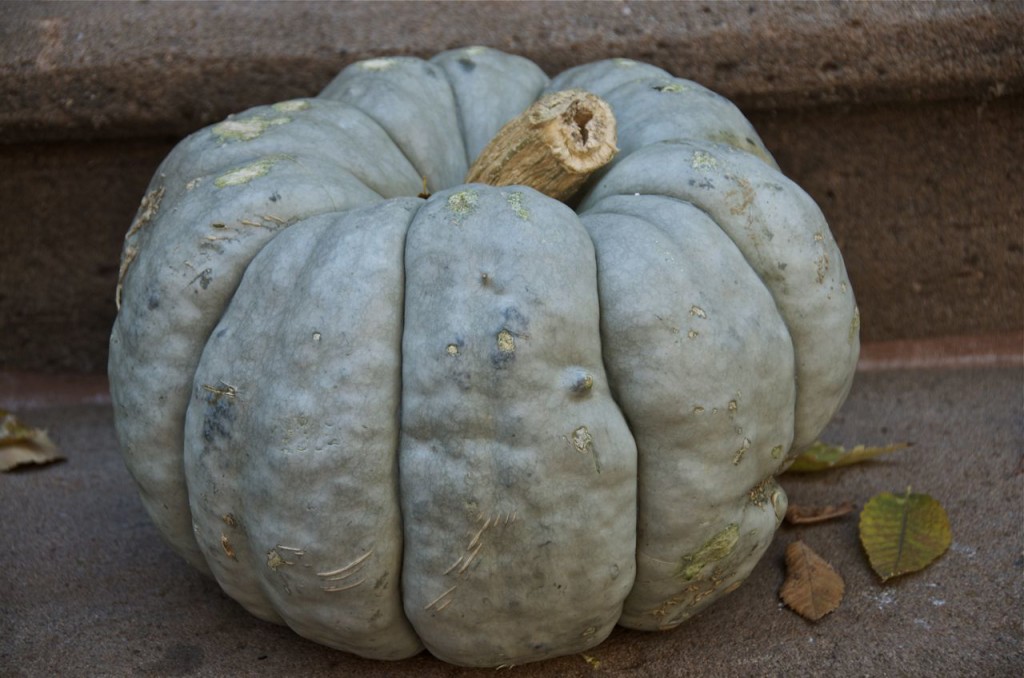 Neither one of us has ever seen a pumpkin like this before, but from what I know about these vegetables, this one could be a gourd. We both think it is the oddest thing we've ever seen.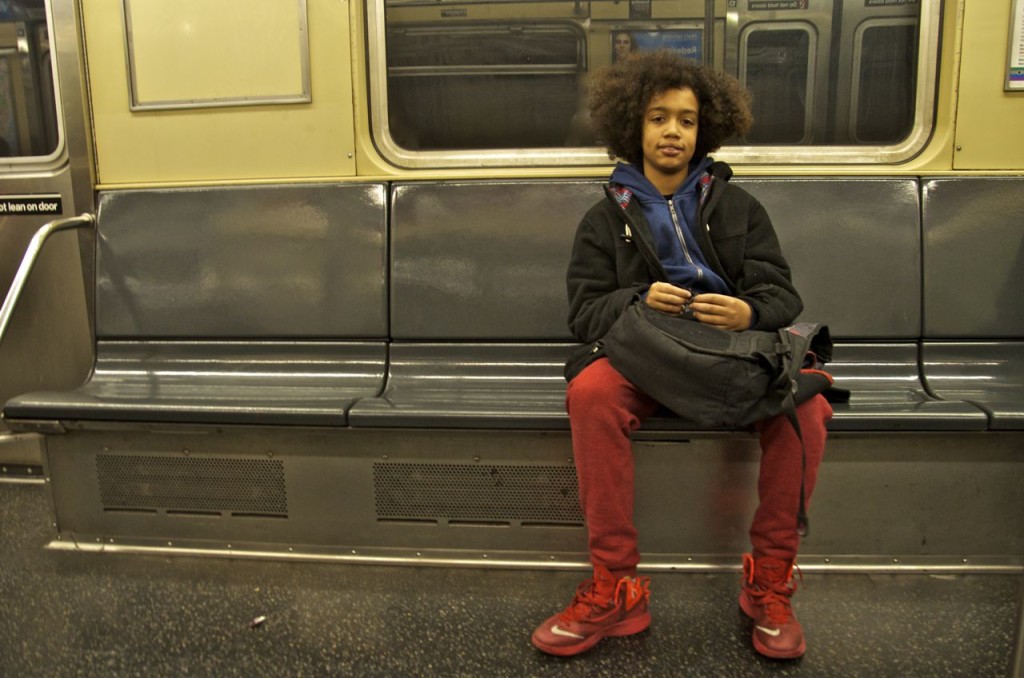 It's not a long ride to the hospital though we will have to take two different subway trains.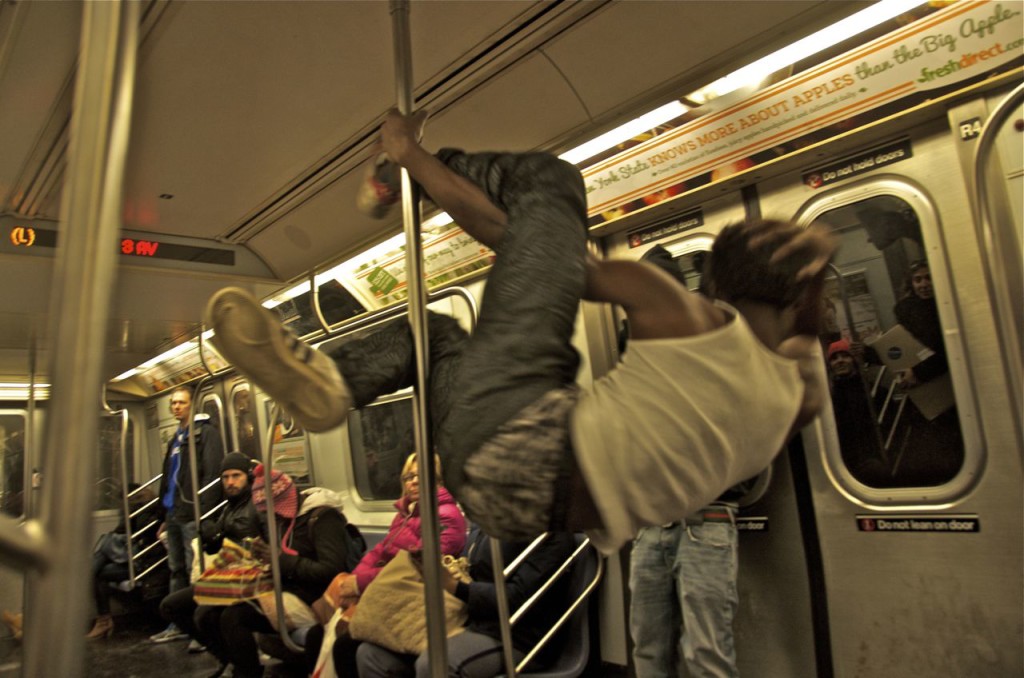 When we were on the L train, this guy got on at 14th Street. He turned on his boom-box quite loud and began to dance around and perform tricks on the handrails.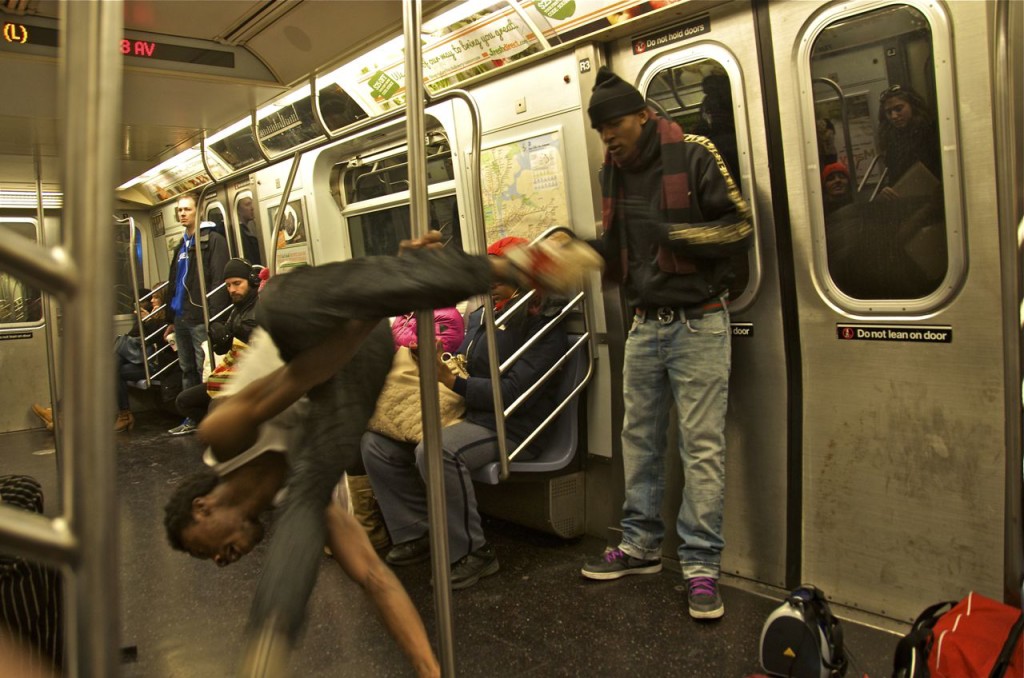 He was pretty entertaining though there are so many things that happen on the subway that it takes quite a big deal to get a commuters attention. Well, this guy got our attention.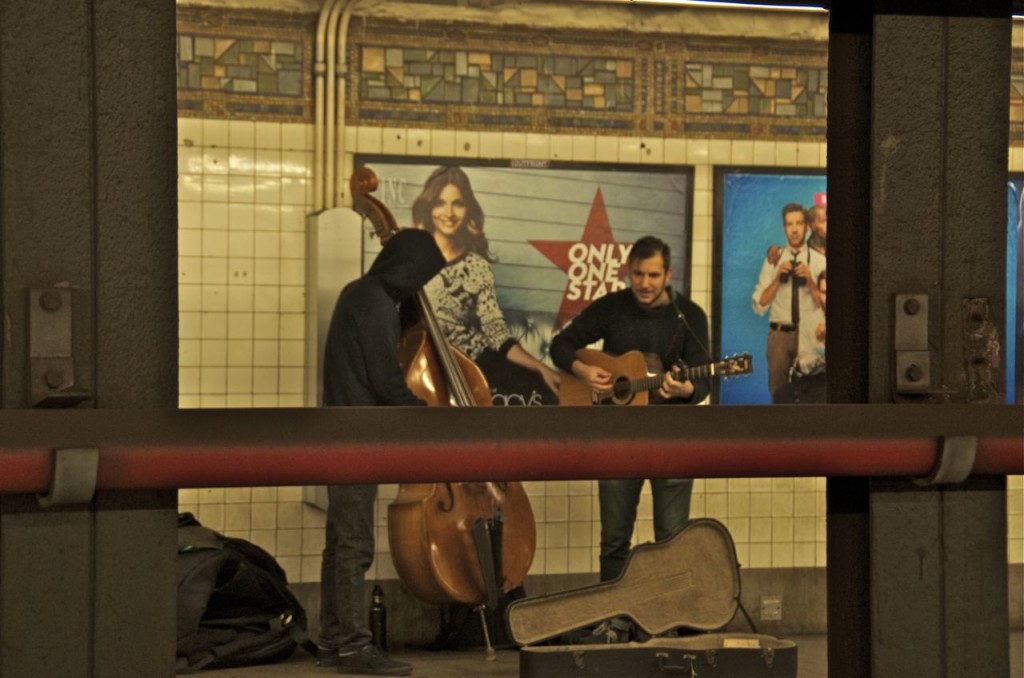 Then when we got out of the train these two guys were across the platform softly playing and singing a ballad.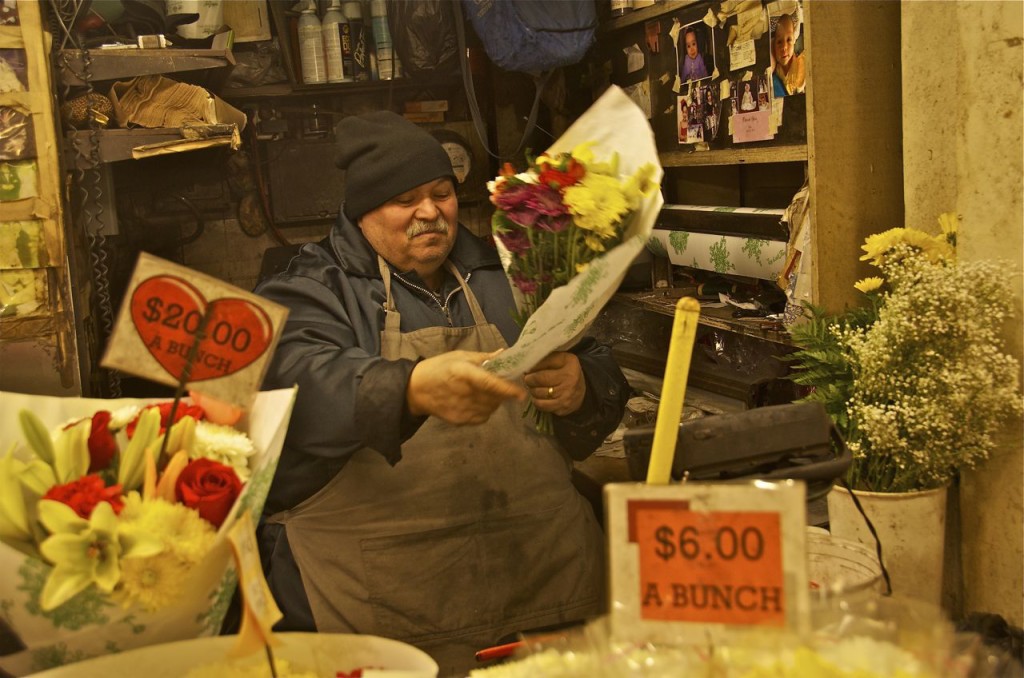 We bought my daughter flowers from this jolly guy who talked so much to me that Devon asked if he was a friend of mine. No, I told him. Devon shrugged his shoulders and we hurried up the stairs heading for the hospital.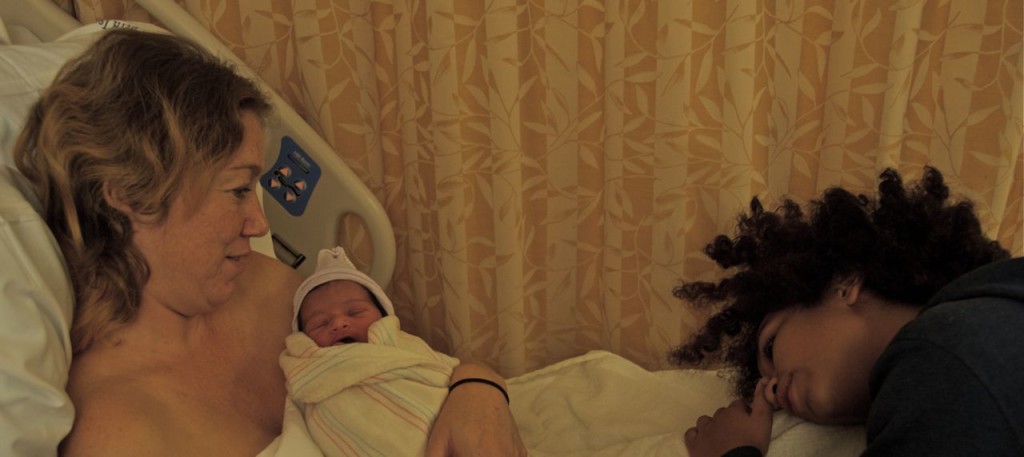 Devon didn't talk much yesterday about what was happening to his mom. "Did it hurt," was almost the first thing he asked when he sat on the bed and looked at his mom holding the new baby. "Yes," she said. "But I'm fine."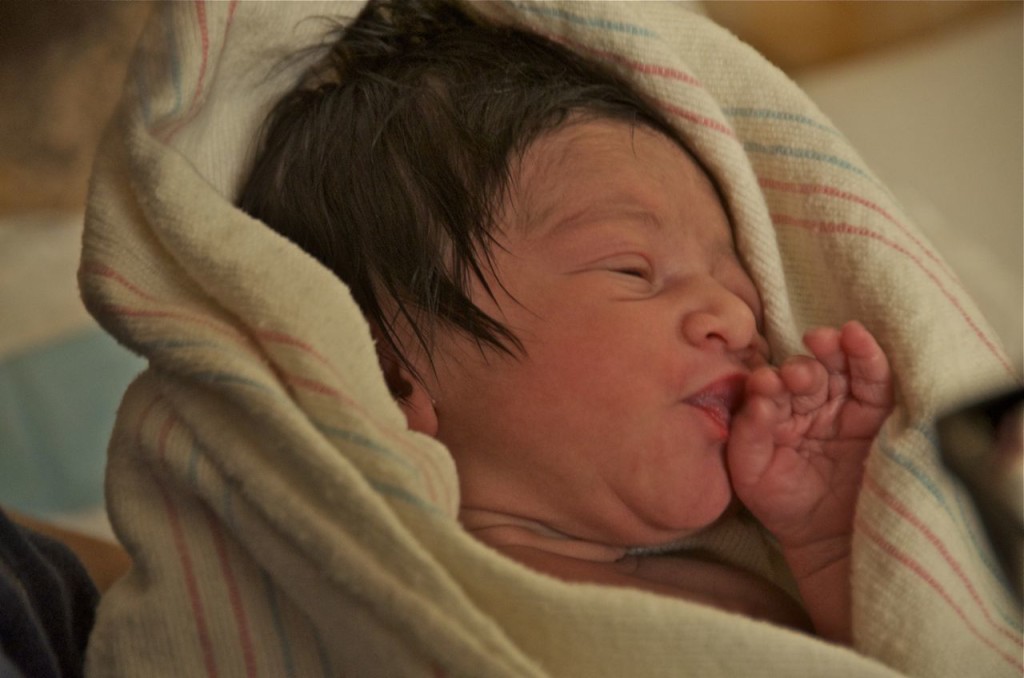 " This is Dalia, your new sister. Want to hold her?"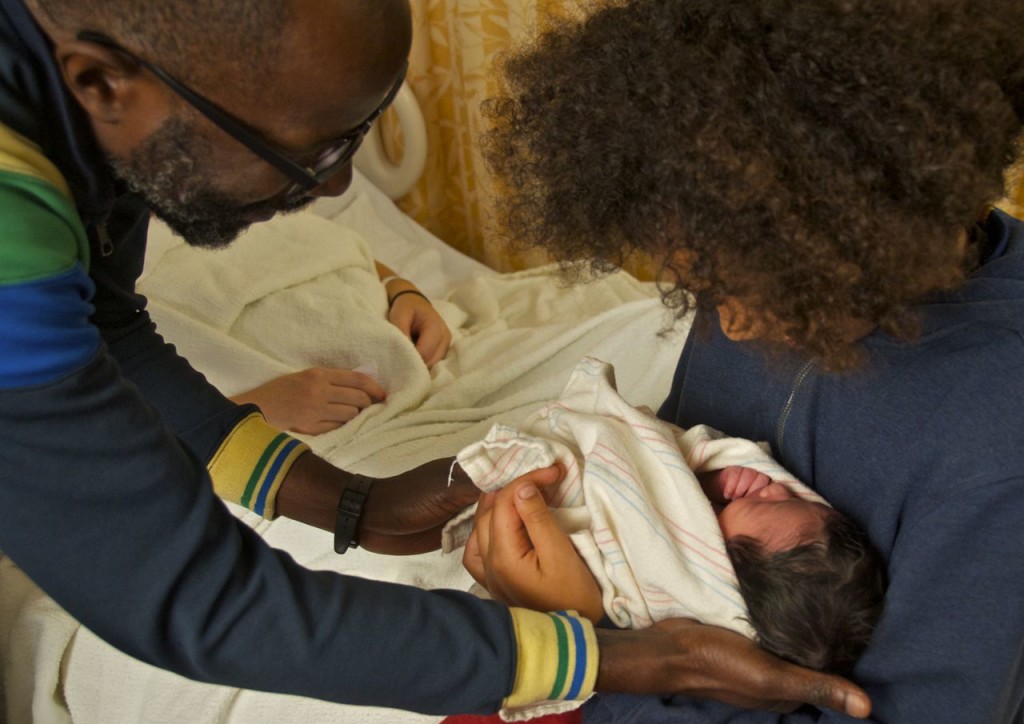 With careful instructions about supporting the head, Devon got to hold his new sister for the first time. "She's so little."
Dalia was born at 1:55 AM. She weighed 6.2 pounds and is 19 inches long, and has plenty of hair. She is strong and wiggly and at the time that this photo was taken she was only 12 hours old. Her eyes are still newborn puffy and at this point in her life her hairline extends almost down to her eyebrows.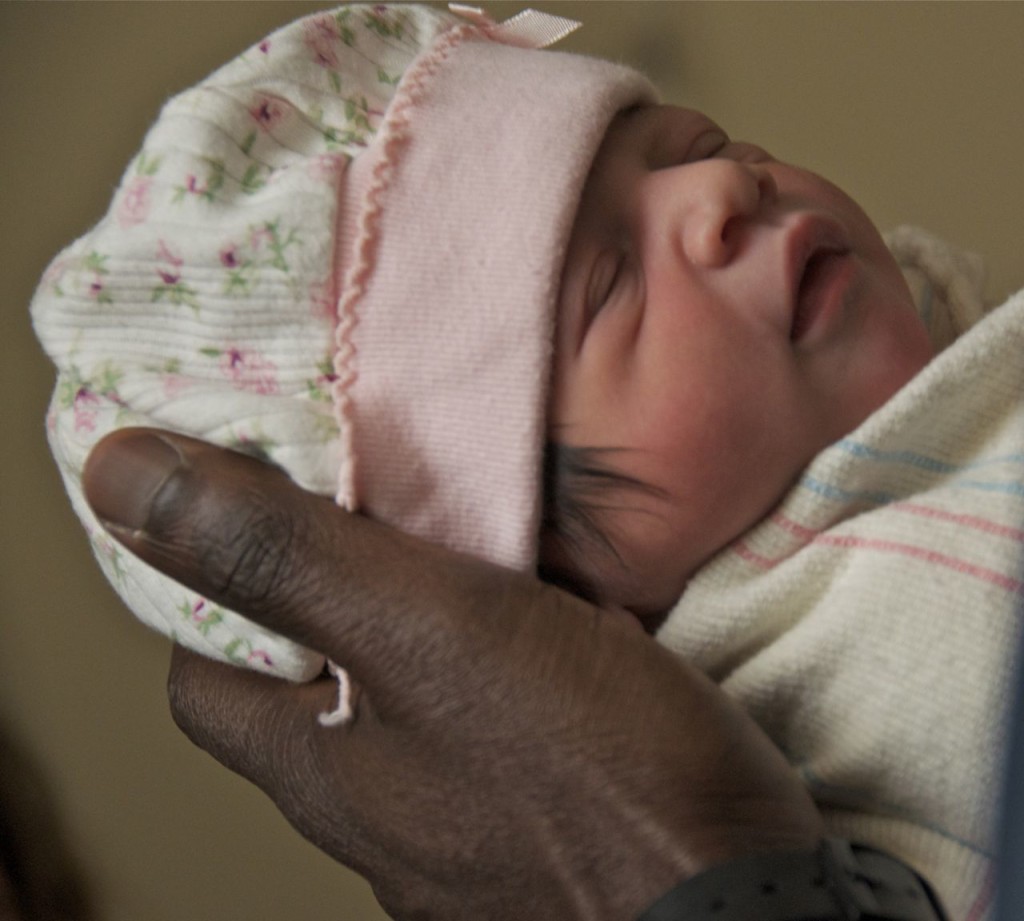 We watch Dalia squirm. We watch her make funny faces and listen to the soft squeaking sounds that she makes. We watch her eat and then dad took charge and tightly fashioned a blanket around his new daughter in what he calls a burrito wrap.  He secured a new pink hat on her little head and Dalia quickly fell asleep.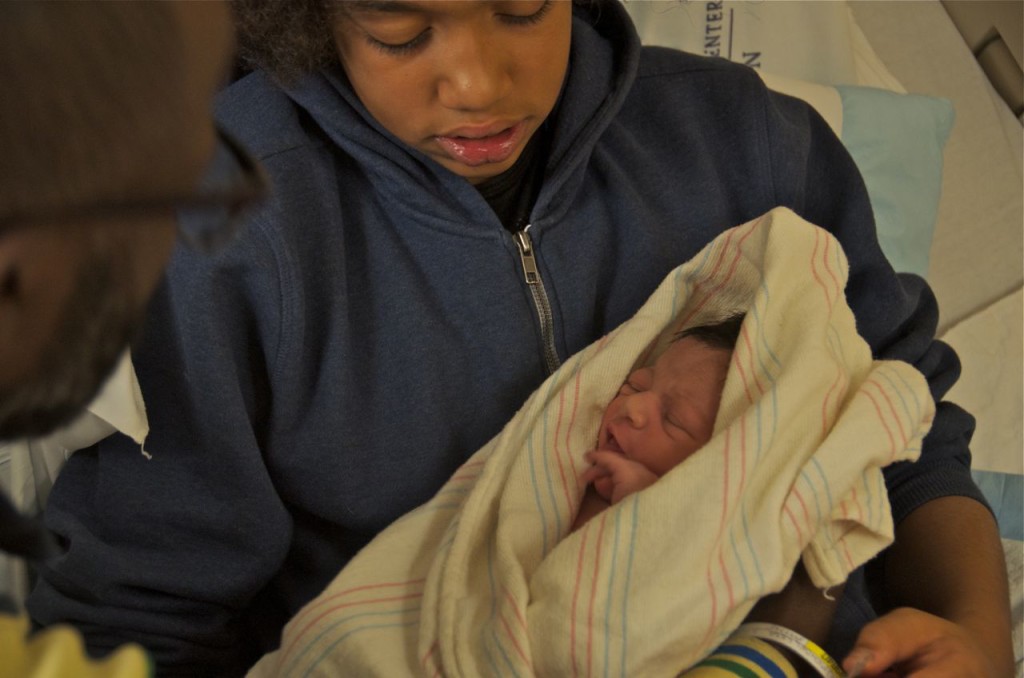 It's time for Devon and his dad to drive home to walk the dog and get a change of clothes for my daughter. But Devon holds his sister one more time before he leaves the hospital.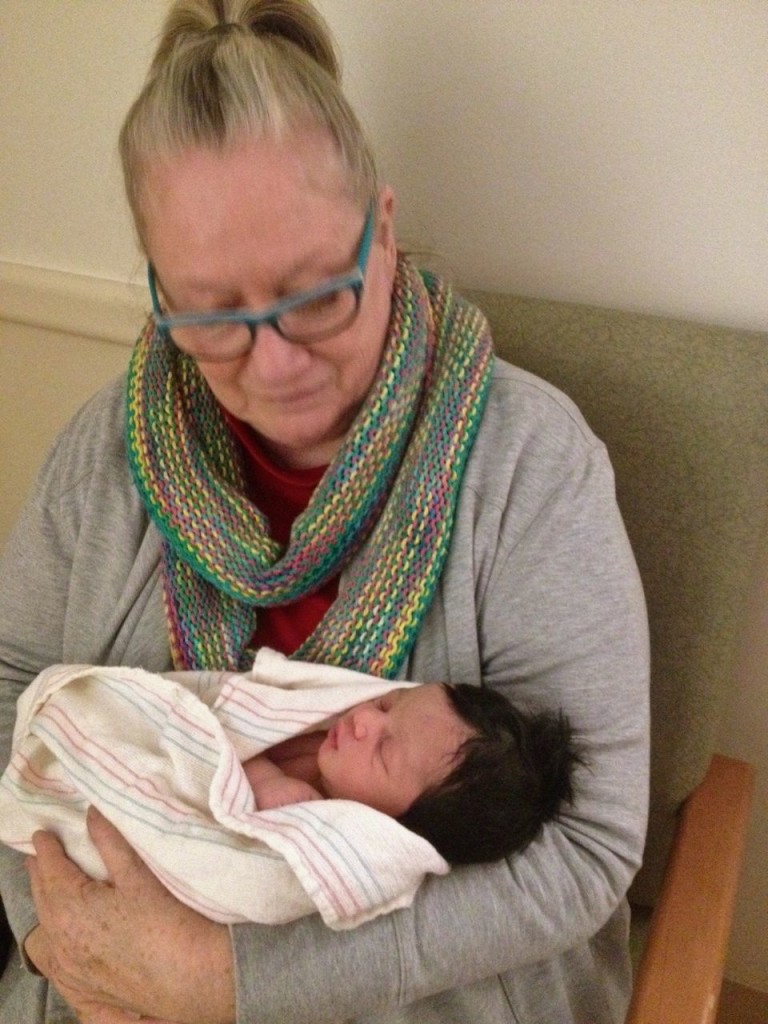 I too will be leaving. My daughter is exhausted and needs to sleep. I hold Dalia one more time before heading home and it feels like I'm holding an angel. When I see this photo of me holding this very little person I realize that I was probably rocking and most likely humming.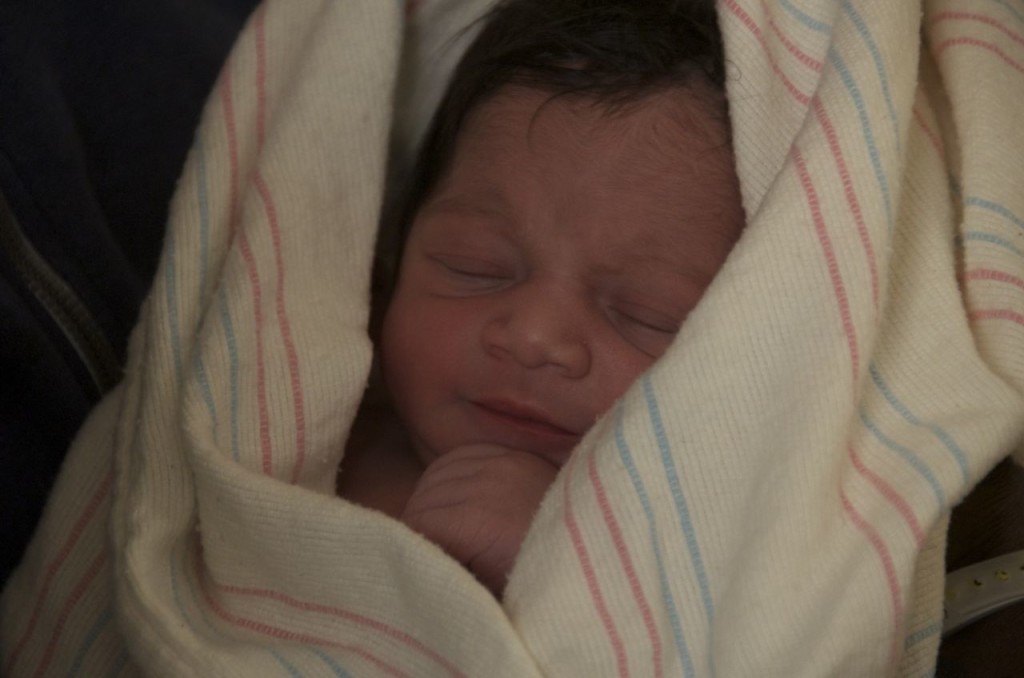 "Hush little baby don't say a word
Grandma's going to buy you a mocking bird…"