It seems like such a long time ago when I first  learned that FISH KICKER, my novel, was going to be published. Maybe it's the long and unpredictable winter weather that's added to making this season feel like it's stretching out forever. The East has been hit with one bone chilling storm after another, with mysterious spring like days in between.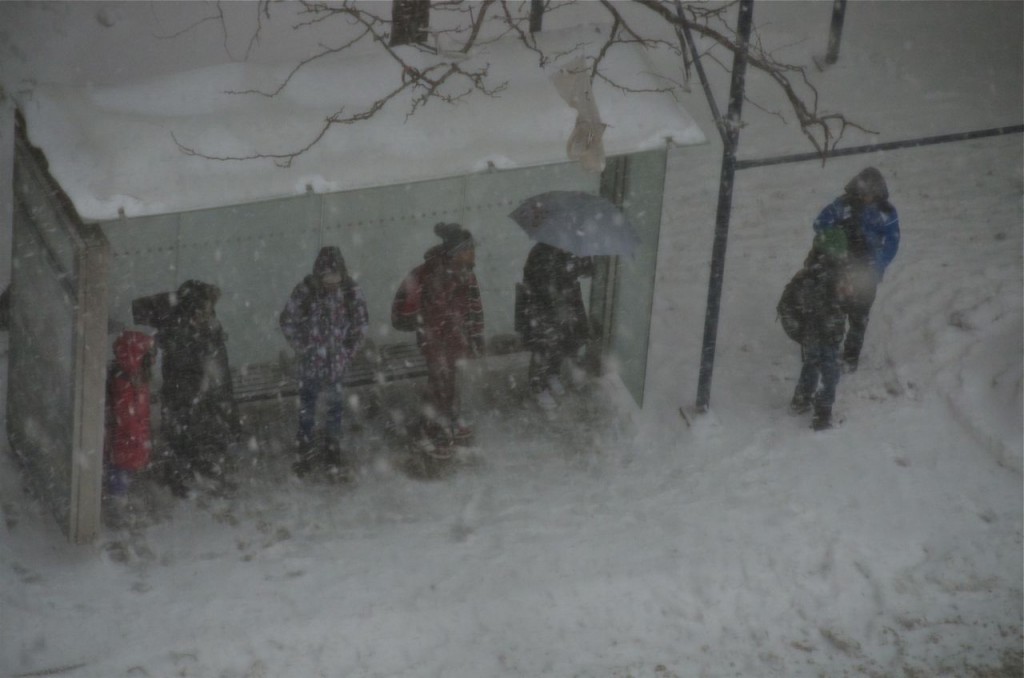 But life goes on with slight inconveniences. The schools stayed open during all but one storm. Shops and offices remained open for business and public transportation hardly skipped a beat. There were mounds of icy snow everywhere and for a day or two negotiating the sidewalks of New York was a challenge, but life went on pretty much as normal.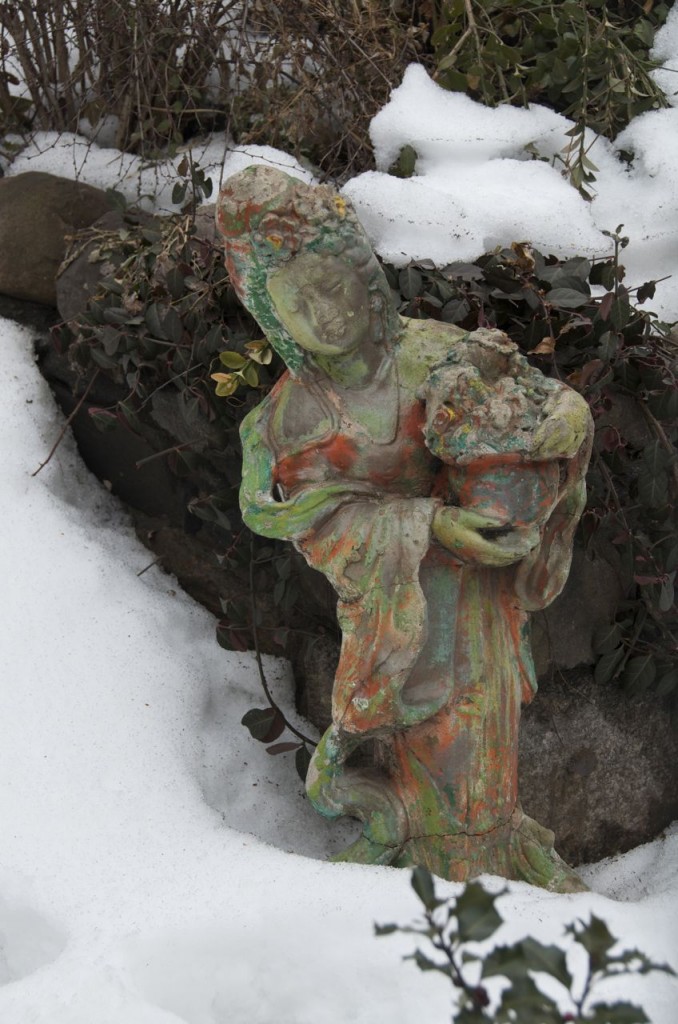 There are pockets of community gardens in NYC and though they are unmaintained during the winter months, little splashes of color and displays of artifacts bring life to these otherwise fallow grounds.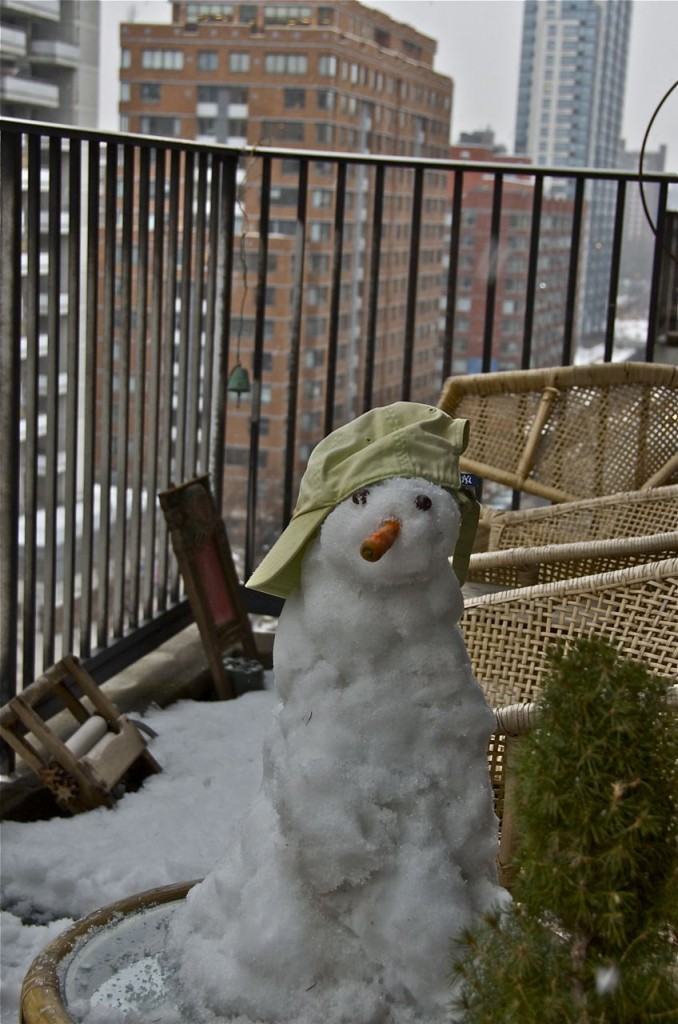 One day, after a brutally cold storm, we went out onto our terrace and made a snow person. The snow had turned to ice crystals and was impossible to roll into a ball. So we slapped handfuls of icy lumps together and made a crude character. Using Kalamata olives for eyes, a classic carrot for a nose and my green Yankee cap, it looked quite the snow creature. By the end of the day it was frozen solid, but then in four days our creation was nothing more than a small lump of snow.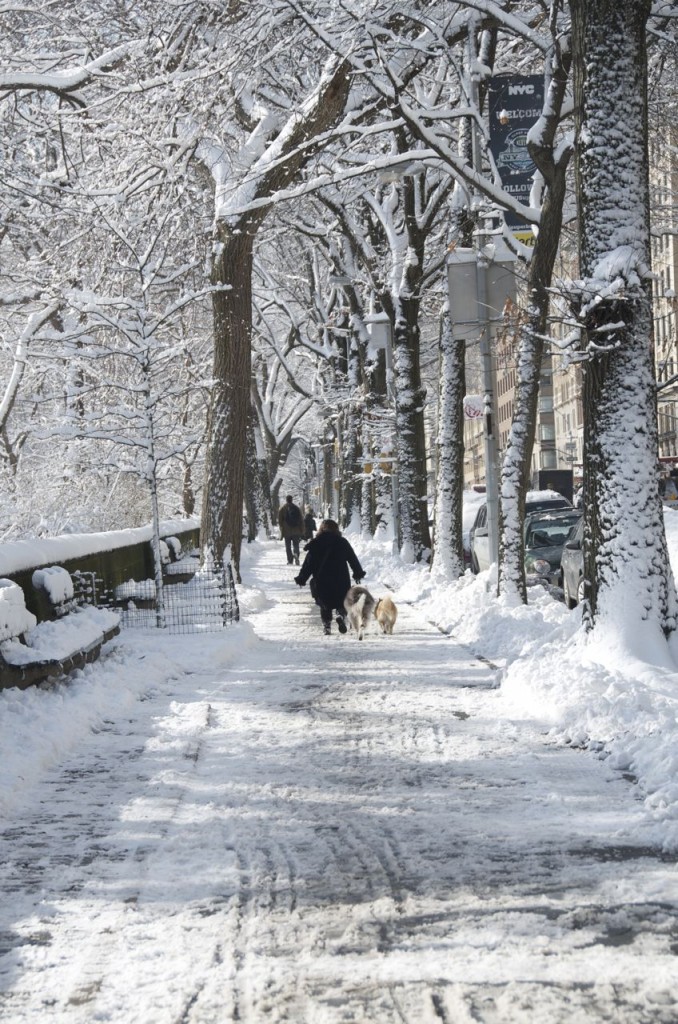 But then, we had another snow storm. The next day the sun came out, the sky was a magnificent blue, the air was surprisingly still and the snow stayed on the trees for the entire day. Central Park was stunning.
I walked for hours in the park, awed by the beauty. It was like I'd been transported into a movie set because it was just too lovely to be real. There were so many people walking around with cameras taking pictures that it was like going to a convention of photographers.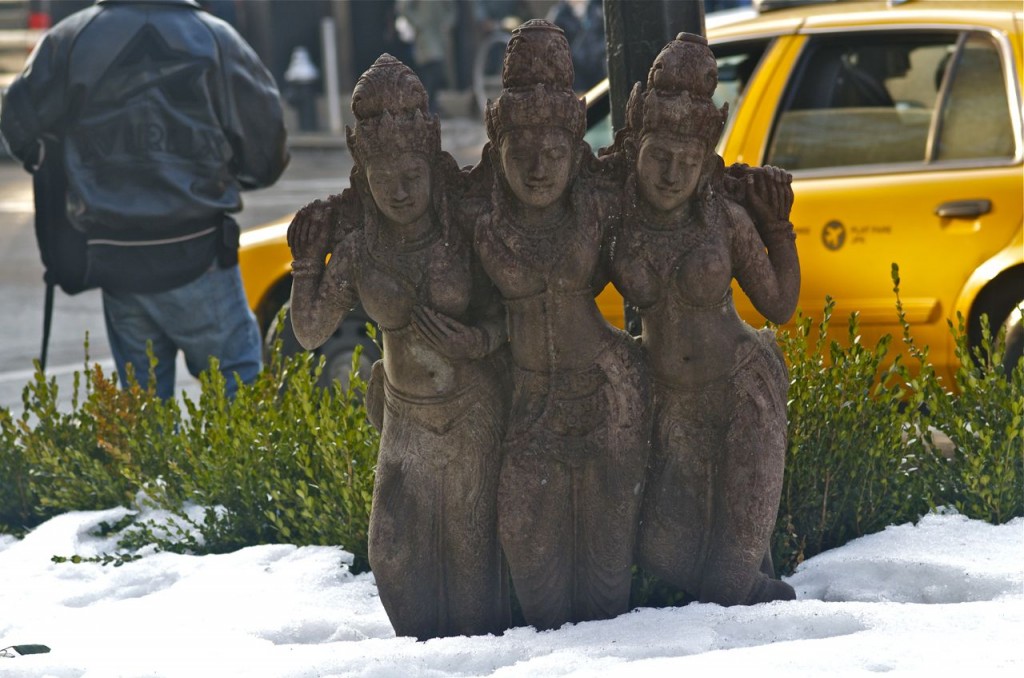 The snow has stayed with us for weeks, and even these dancing female divinities standing on a street corner in the Chelsea area of NYC must wait out the long thaw.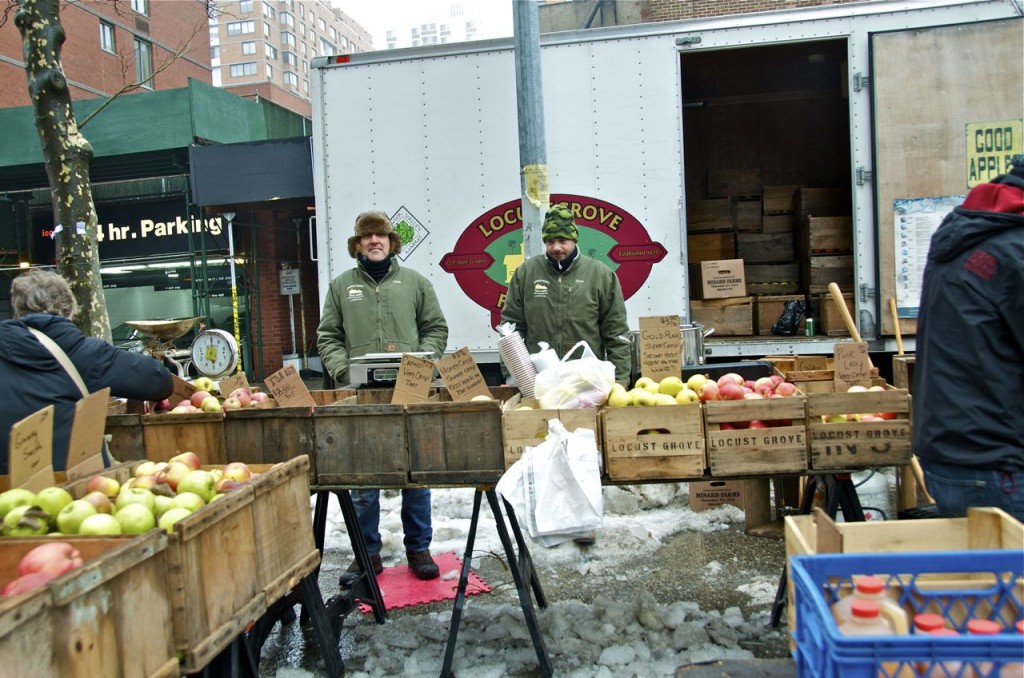 NYC has dozens of farmer's markets that travel throughout the various communities and they hit the streets year round, rain, shine or snow. These are my favorite apple guys and though their fruit was taken from the trees months ago, if you like a yummy apple you cannot go wrong by choosing a Pink Lady.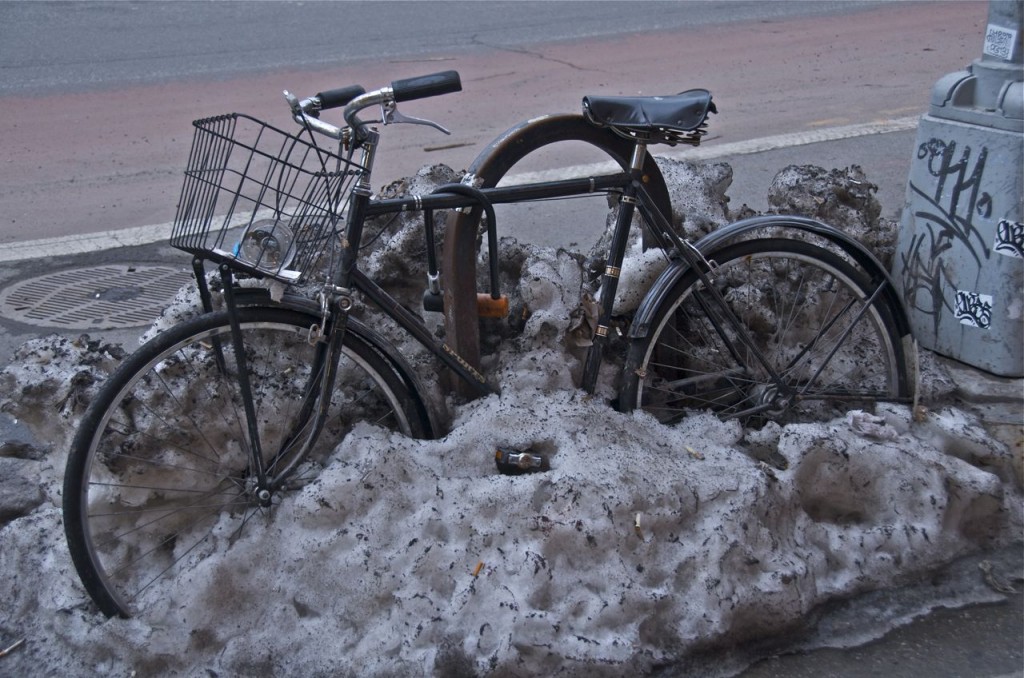 But when the snow sticks around for too long, and this winter it certainly has, then it just looks nasty. The street grime and carelessly tossed candy wrappers makes the city look even dirtier than it should.
Several days ago a dense fog descended on NYC. I grabbed my camera and headed for Central Park. It was a school holiday and I expected to see large numbers of kids frolicking in the snow. But the place was dead quiet. Hardly anyone was around. A few runners whizzed by and there were lots of dog walkers, but the park had an eerie calmness about it.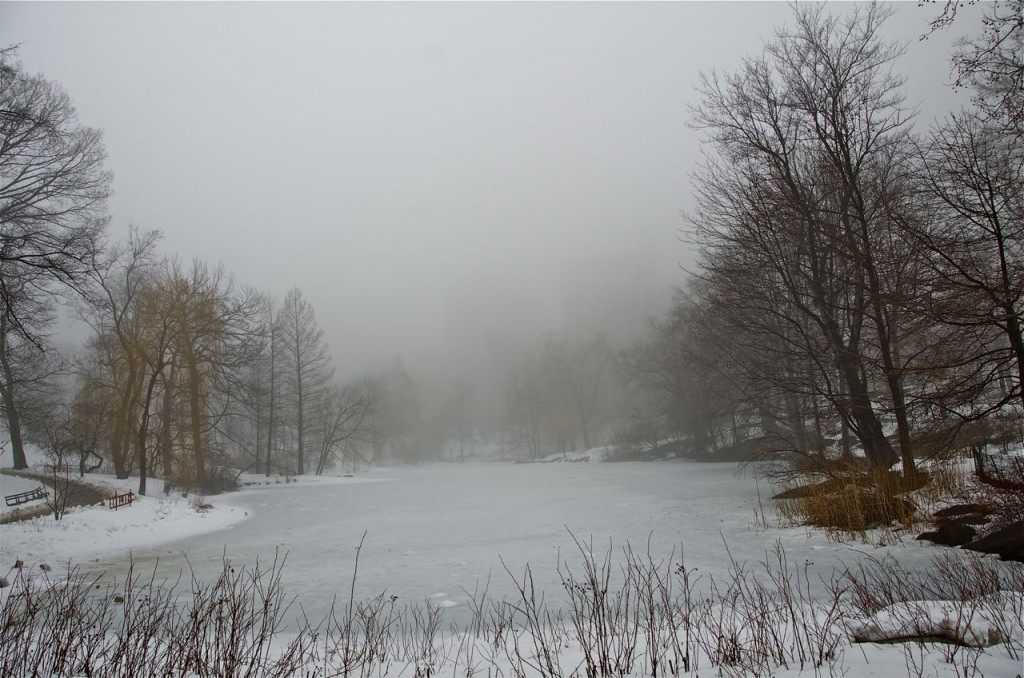 The pond near West 100th Street is still frozen, the ducks hang out on the far side in a spot that has not yet iced over. The walkways around this area are a bit treacherous with slush and the runoff from the melting snow that froze again during the night. But it was a magnificent day to visit the park.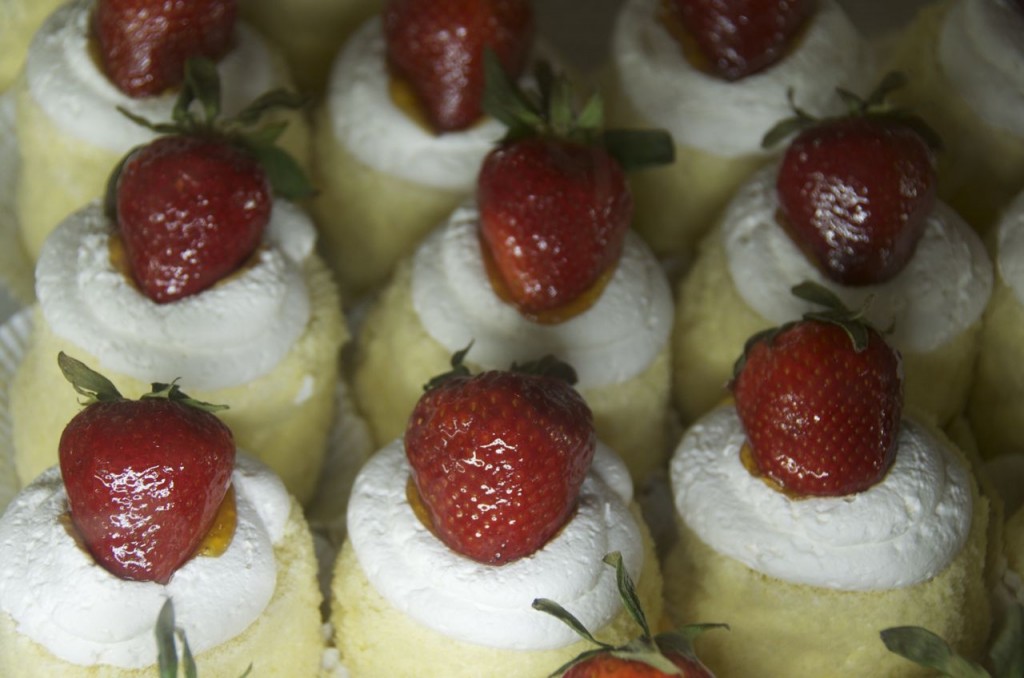 Though the weather has been unpredictable with freezing temperatures and truckloads of snow there are consolations. The other day I picked up my grandson after school and we stopped by the Venieros Pasticceria (pasty shop), a place that has been around since 1894. We needed comfort food. With all the yummy items on display, we ultimately chose something chocolate. I could not help but take a photo of these delicious looking delights because they reminded me of summer.  The lusciously pillow-like vanilla cake split and stuffed with pastry cream, a dollop of whipped cream topped with a honey dipped strawberry, who wouldn't dream of summer when looking at these beauties.