Our downsizing is almost over. The renovation of the new apartment is nearly completed, the move-in date is drawing near and I keep running into things, items long forgotten like this photo of my parents and me.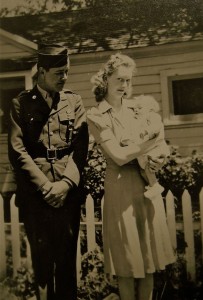 There is much that could be written about my parent's marriage and as I look at this photo I wonder about the emotional weight of these discovered bits and pieces of memorabilia, the photos and documents that relate to my past. And I wonder how does all this old stuff impact on my life now; the look in my mother's eyes, my father standing at attention as he glances over his young wife's shoulder at an infant, me, that he was quite likely seeing for the first time?
This photo was taken when the USA was in the middle of WWII. My parents hadn't been married long before my father was drafted. My mother, still a teenager, had moved back in with her parents. My grandparents (Grandpa probably took this photo.) were Baptists and they were not at all happy about their daughter's marriage to my father, a Catholic.
All this information is locked in my mind and spreads across and through my brain like roadways on a map sometimes leading somewhere and sometimes arriving at a dead end. When I look at this photo I travel back along those old roadways to a time that I have no memory of. How could this be? Some of these memories are the result of stories pieced together, crumbs thrown out over time. Then there were the years of listening to my parents squabbling, and then eventually ending with the pulsing silence reflecting broken promises and dreams unfulfilled.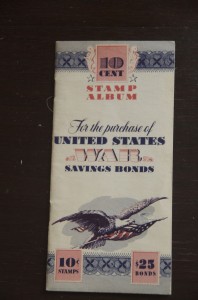 And then in the same box that contained this photo I discovered a War Savings Bonds stamp book. I think I remember hearing once that my grandmother started buying these stamps for me when I was first born. But the book only has $1. worth of stamps. Why wasn't the book filled? Was there an argument between my mother and her parents? I know that after I was born mom soon followed my father as he moved from one Army base to another. Did she take the stamp book with her? And how did I end up with it? I have no recollection of her passing it along to me. I had even forgotten that I had this stamp book until I saw it the other day.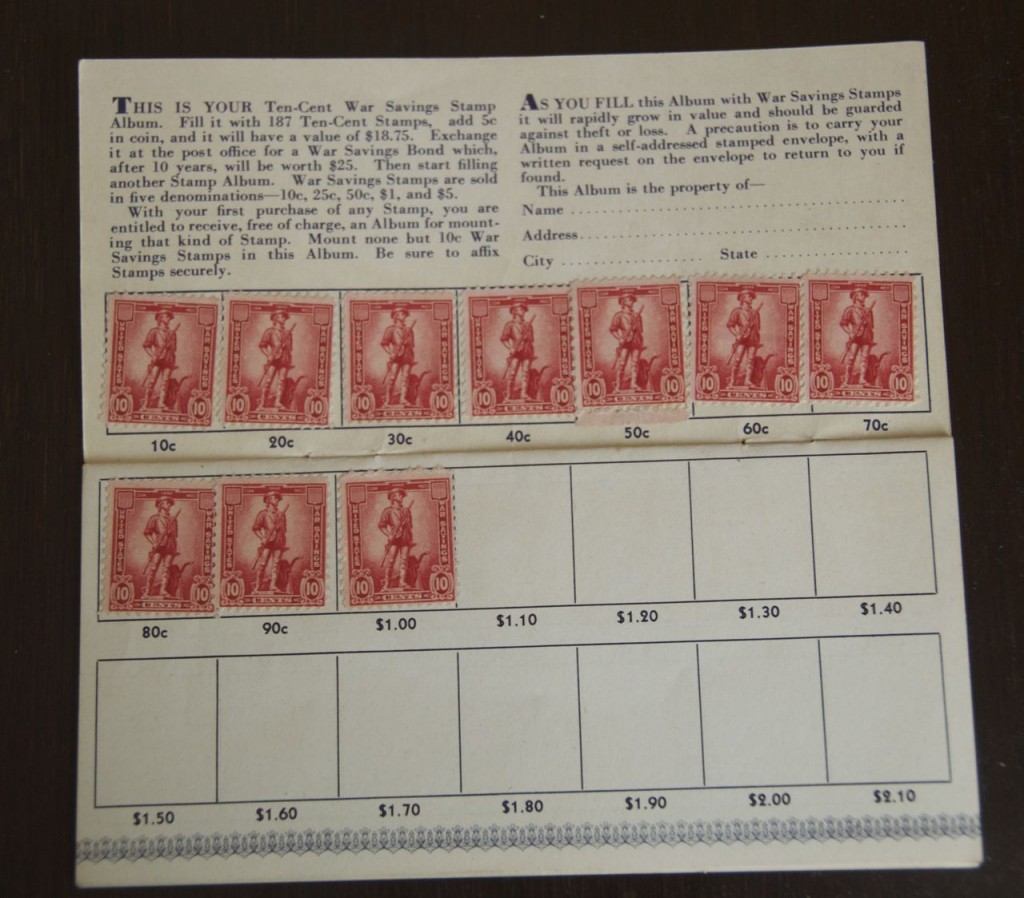 So, here I sit with a head full of memories, a newly discovered photo of my parents, the book of WWII memorabilia and in this downsizing experience I realized that the looming question for me today is mundane. How many more boxes do I need to purchase before this packing is finished?