Soccer came into our lives when my daughter married a soccer fan. Our son-in-law played pick-up games in the park and had a band of buddies, men and women, whom he played with regularly on weekends. I knew baseball, football and even learned a bit about rugby from my son when he was in college. But with soccer now a part of our lives I embarked on a new set of rules, regulations and attitudes.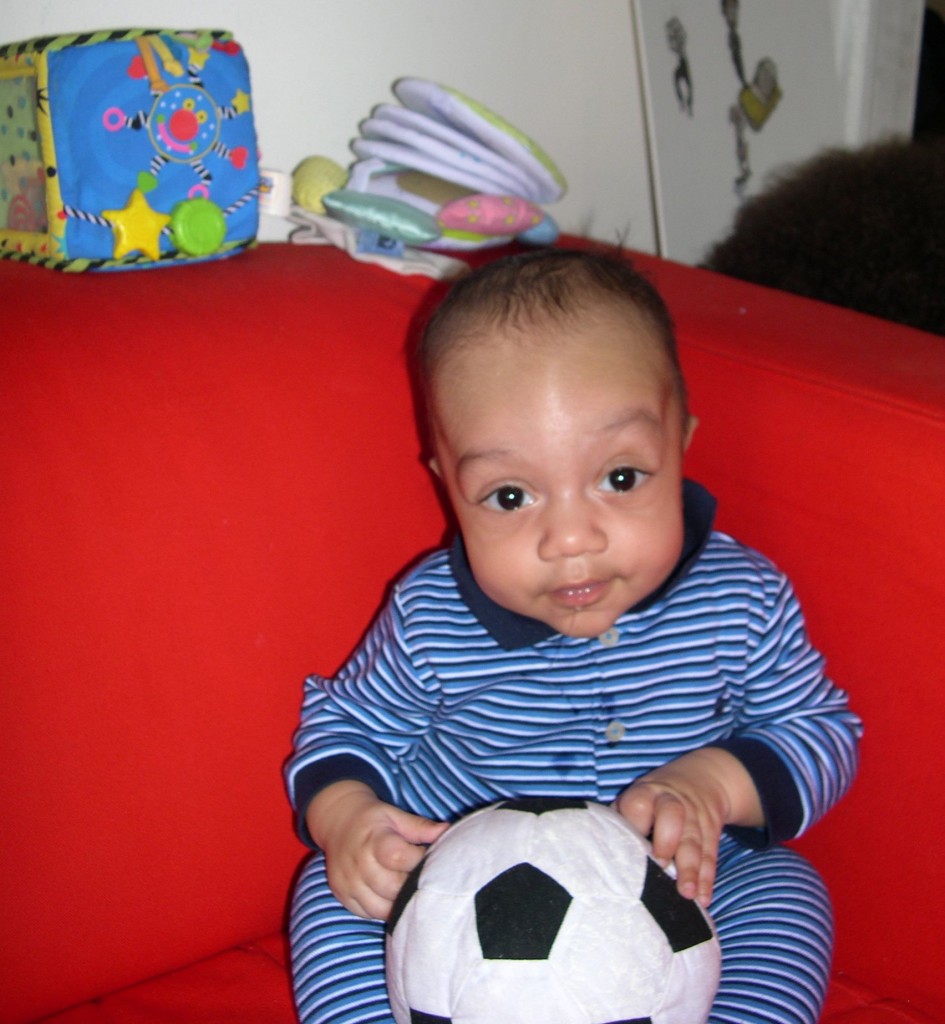 It was no surprise when our first grandchild came along, a boy, that his father would teach him the game of soccer. We joked about the soccer peewee leagues even before the little fellow was born, and for his first Christmas, I made him a cloth soccer ball.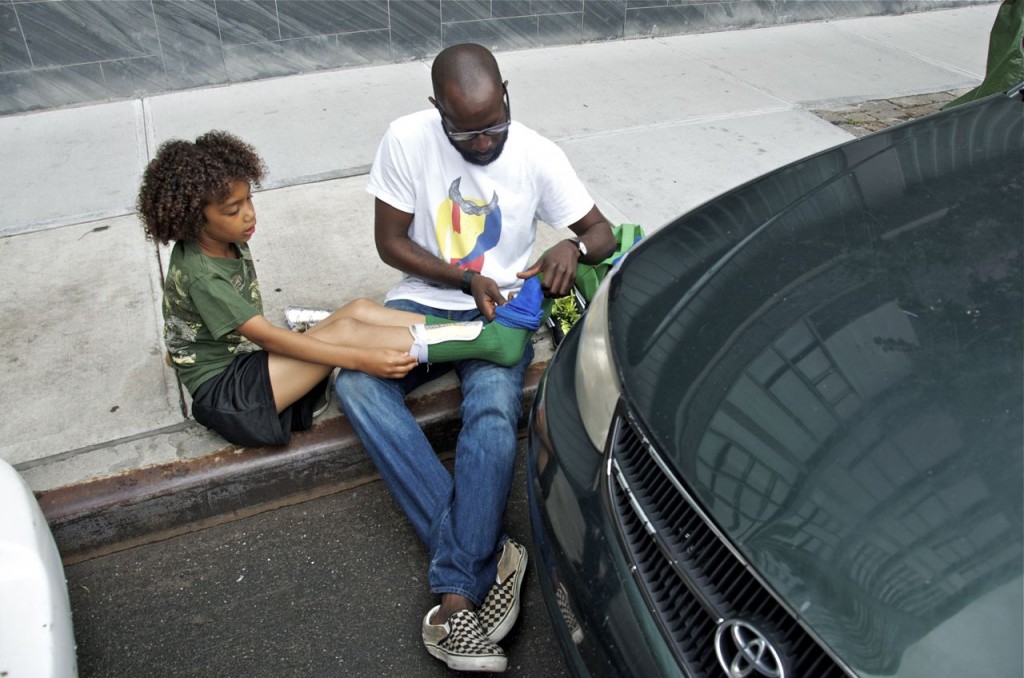 As the father-son soccer bond grew tighter we were drawn into the Saturday and Sunday league games. We drove to Brooklyn regularly to watch the games, sometimes getting there in time to watch dad teaching his son how to prepare for the game, and how to correctly put on the regulation pieces of clothing, in particular the shin guard.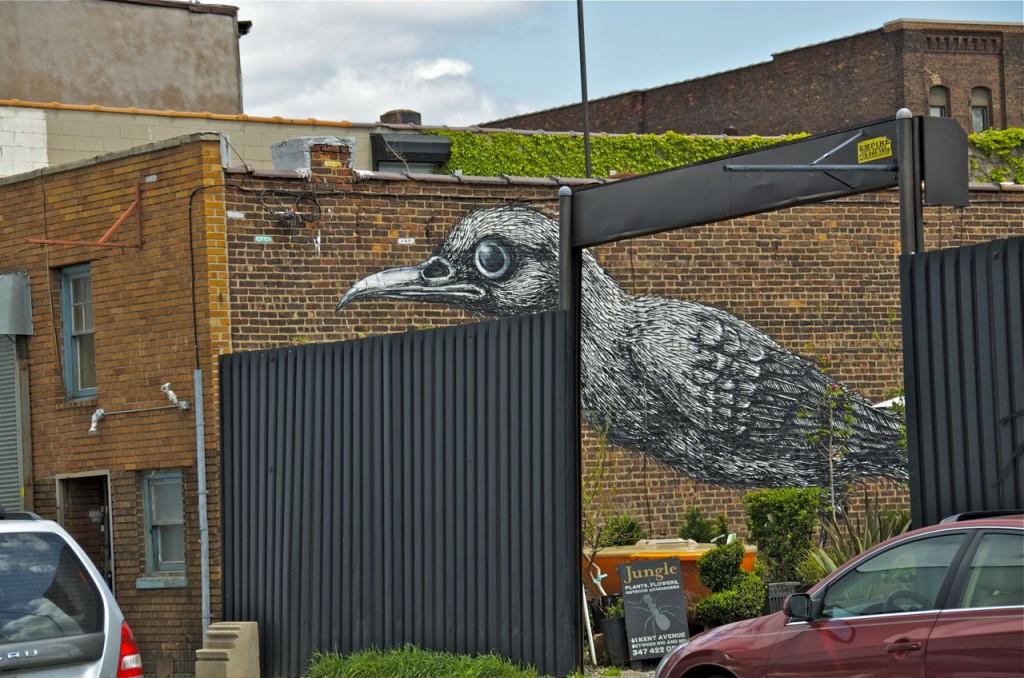 The first league our grandson belonged to played on a field in a large park with several other games going on at the same time. Eventually this league moved to a field on the banks of the East River in Williamsburg. I always took my camera and found lots of interesting things to photograph after the game. This huge painting of a bird in a garden shop always intrigued me.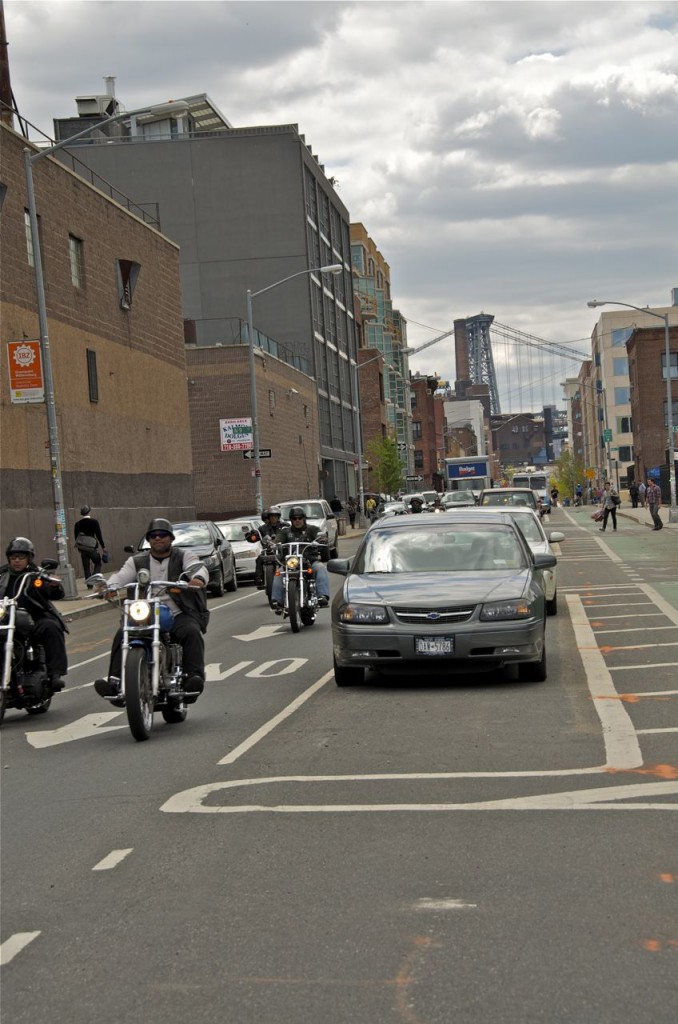 There is a very cool view of the Williamsburg bridge as you cross the street to get to the field.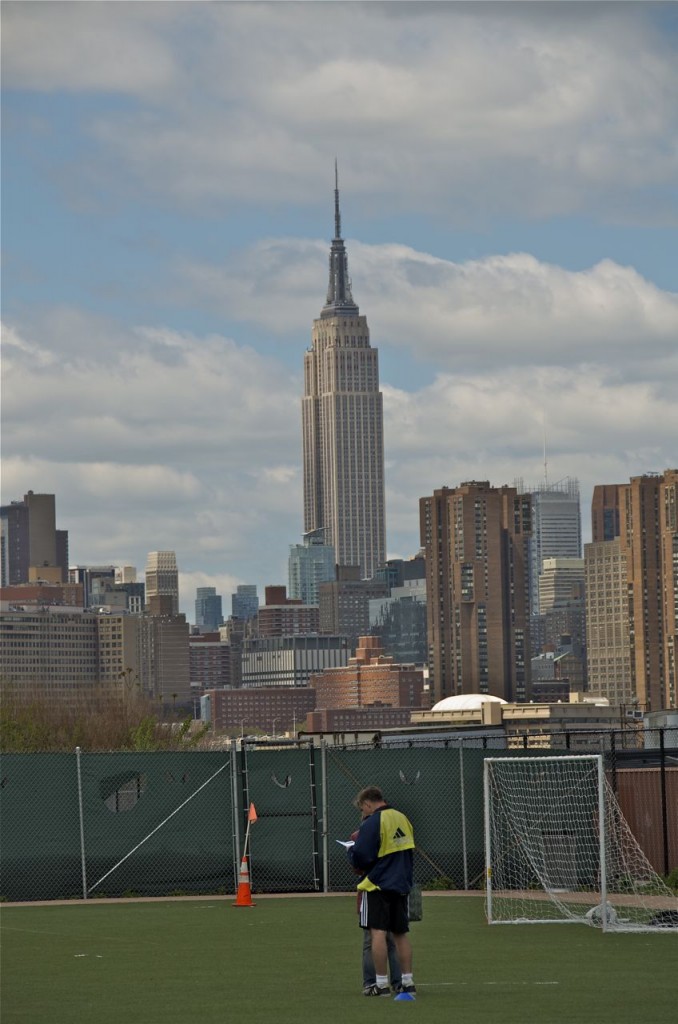 And there is an awesome view of Manhattan from the soccer field.

It's been over 9 years since I made the cloth soccer ball for my grandson. He continues to play in the local soccer leagues regularly and has gotten quite good at the game.
The World Cup has been going on for a couple weeks. Yesterday and today are the quarter finals and it's also the 4th of July weekend so the family is hanging out together, eating, playing, talking and, of course, watching the games on TV. I've learned quite a bit over the years about the game. I've learned about 'in the box' and off-sides and I am amazed when I see the different skill levels of the players when they bring the ball down the field.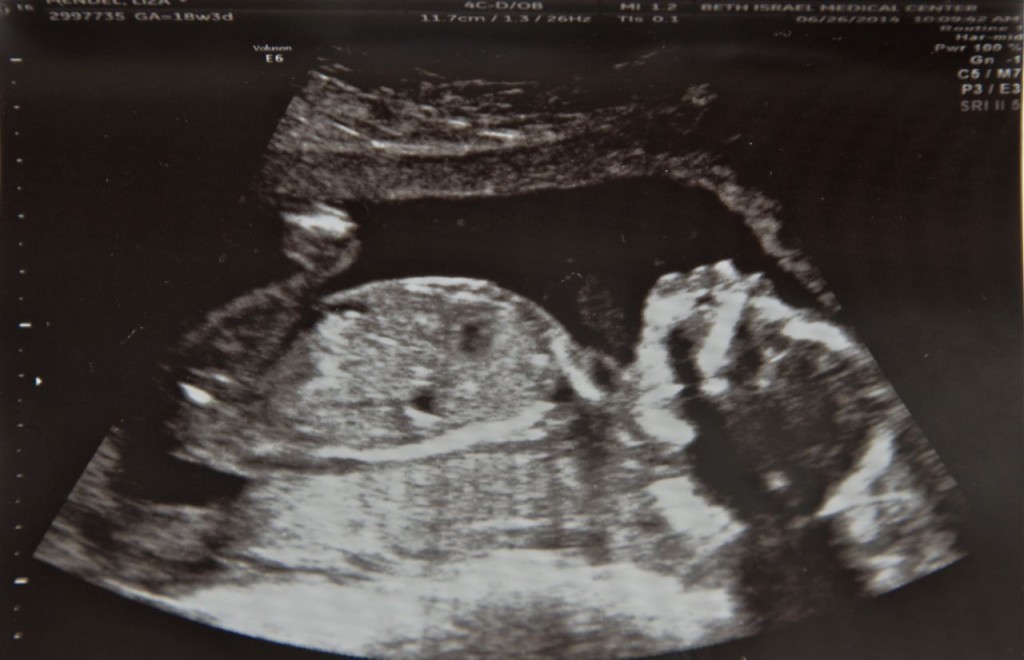 And now for the big news. There is going to be another grandchild, a girl this time. She hasn't been given a name yet, but there is one thing that's certain, she will be introduced to soccer. In the above sonogram she is only about the size of a large mango, but you can see her head on one side and on the other side is her leg, and it looks like it is lifted into a kicking position. Do you think that even at this early stage, and in this relaxed position, that our dear little granddaughter is dreaming of playing soccer with her brother?
Here is the link to the blog post I wrote years ago about making that soccer ball for my grandson's first Christmas. https://pushingtime.com/155/