I don't go every year. It's not that I don't like orchids, there always seems to be so much going on in my life when the show is scheduled. But I try to make the New York Botanical Garden's Orchid Show every couple of years. This year I went with two friend, Mary and Mike. Mary goes to the show almost every year and has a couple of well cared for orchids in her home and Mike is a photographer like myself, and he goes to take photographs.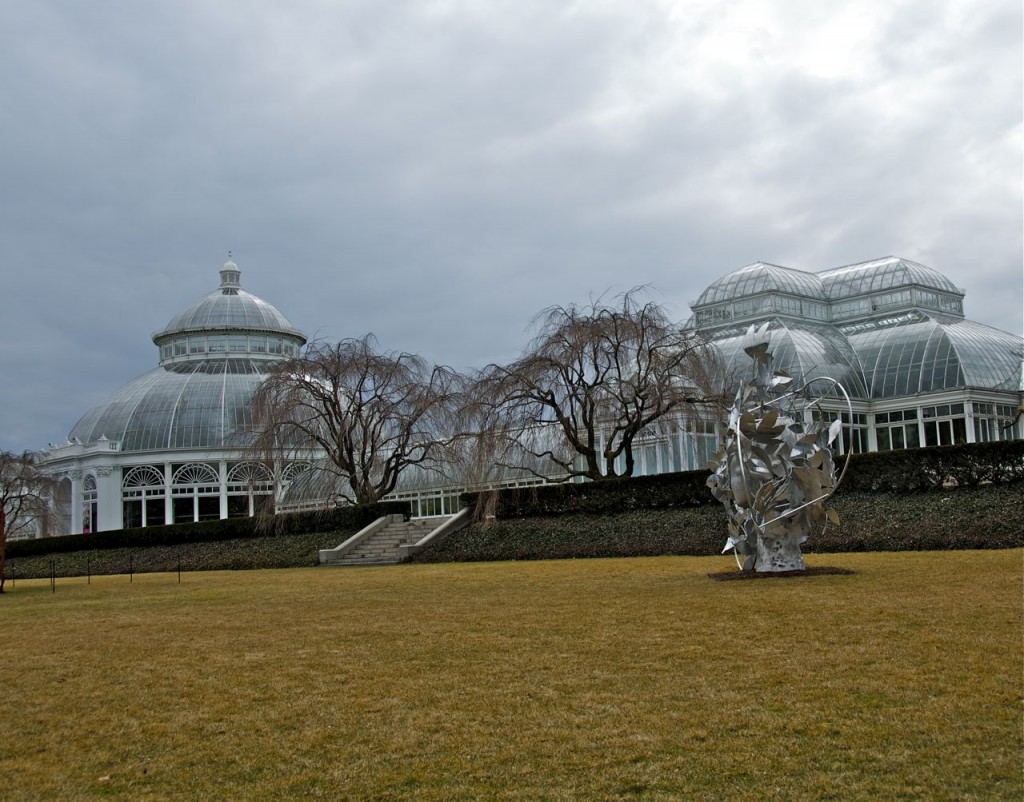 This year the weather was gray though not too terribly cold for the beginning of March. But the Enid A. Haupt Conservatory, a Victorian style glass house constructed in 1902, where the orchid show is held every year, is like taking a day trip to a tropical island. No matter what the weather this place is always kept at a constant temperature, warm and humid. Walking into this beautiful building is like being transported into a tropical rain forest.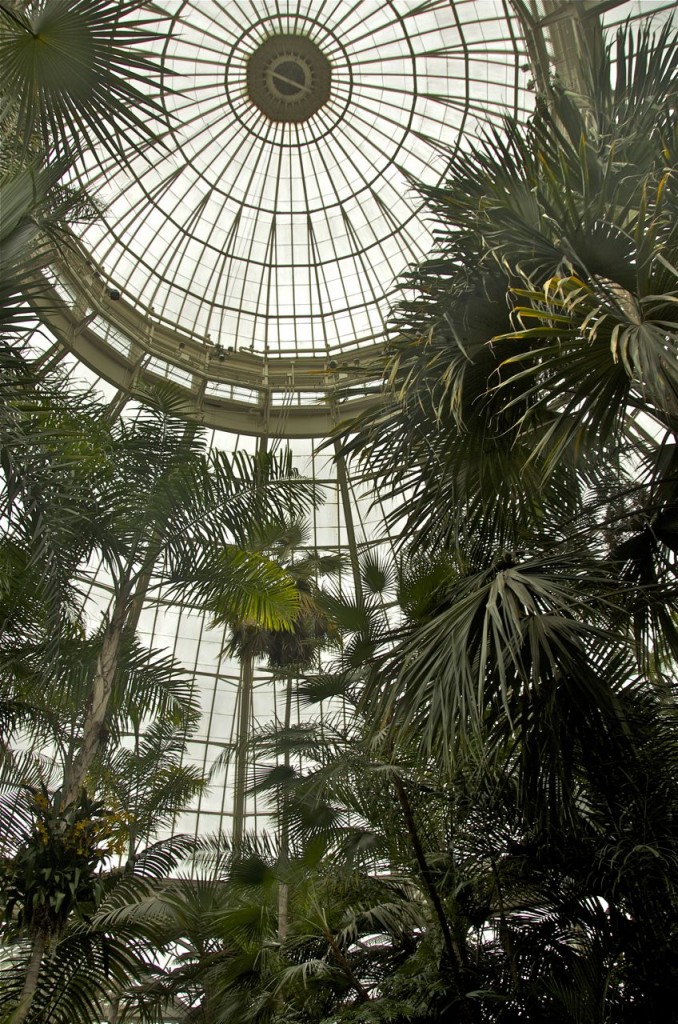 When you first enter the Conservatory you are met by a huge canopy of palm, ferns and other tropical beauties such as, large banana trees. There is a natural tendency to look up at these immense palm trees that tower overhead. If you wear glasses they quickly steam up in humid air and camera lenses fog over. The only thing missing to make this a true tropical experience is the sound of parrots squawking in the trees. This is a perfect environment for the orchid exhibit.
This year marks the 11th Annual Orchid Show and throughout the Conservatory plants from the permanent collection are also in bloom making for an explosion of color everywhere you look. Water lilies, bogevandilia and even the citrus trees, grapefruit, orange and kumquat, are heavy with blossoms and budding fruits.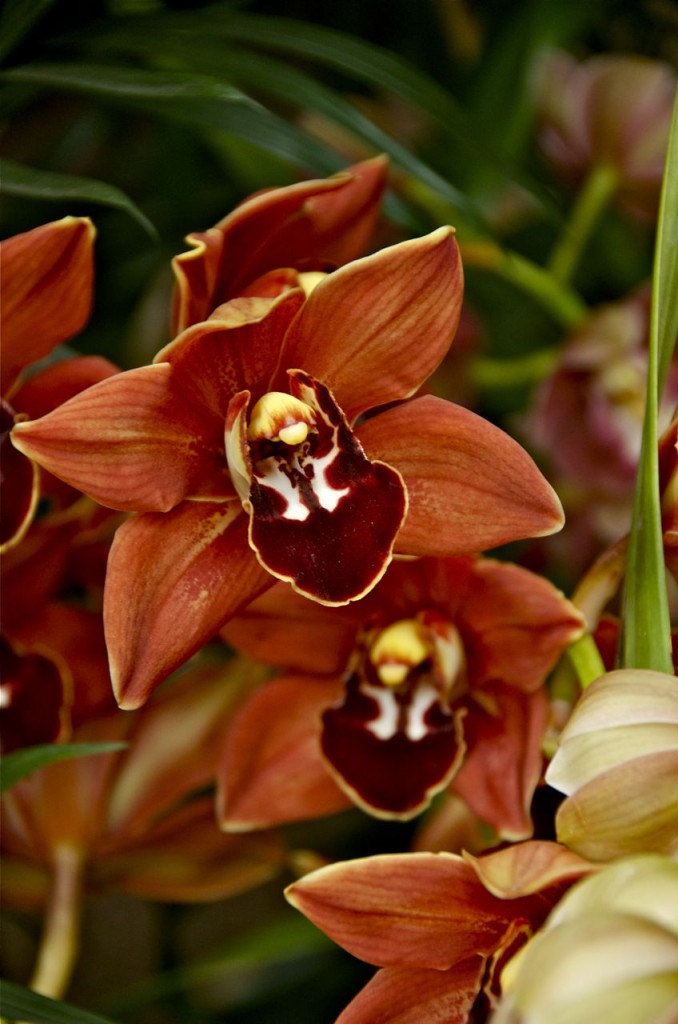 Orchids are on display every where and though I took many photographs it is hard to explain just how beautiful and sometimes breathtaking it is to see so many of these plants commingling in one place. This beauty is called the Tahitian Rose.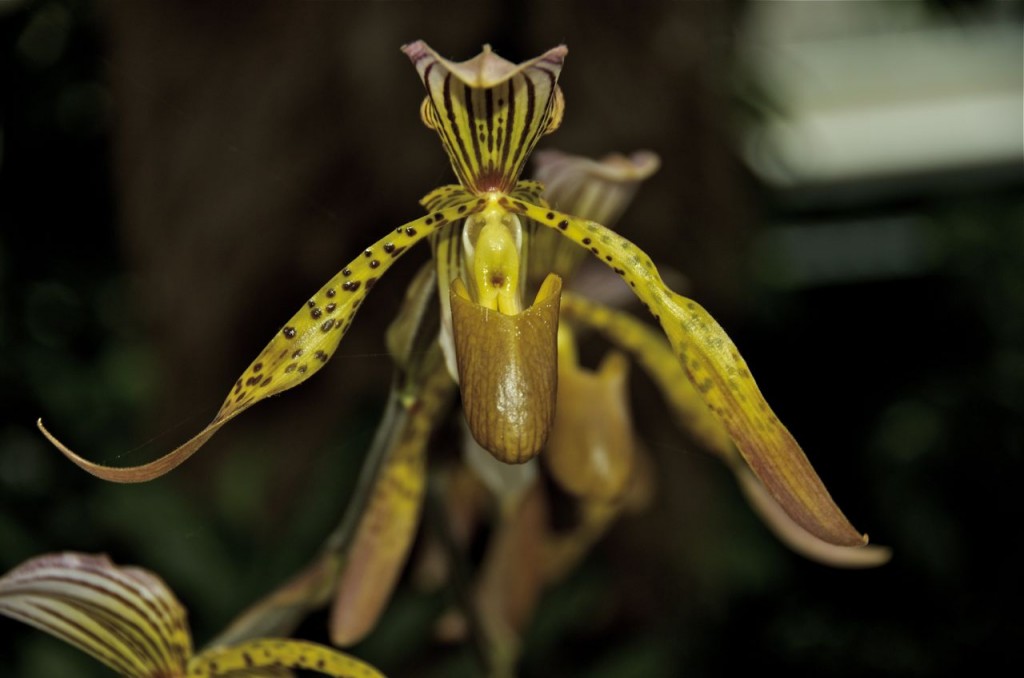 This orchid is named Toni Semple, which is most likely, though I do not know for sure, the name of the fellow who discovered this beauty.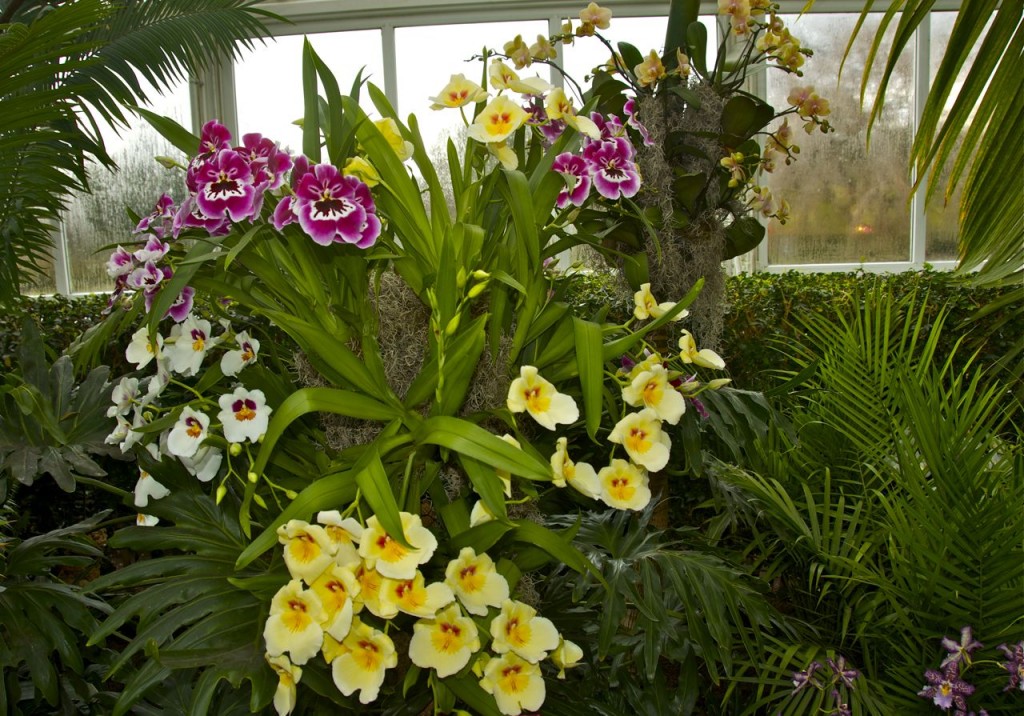 This is a cluster of Pansy Orchids. I wanted to show one of them up close but they really were a lovely display gathered in around the palms with the steamy winter window at their backs.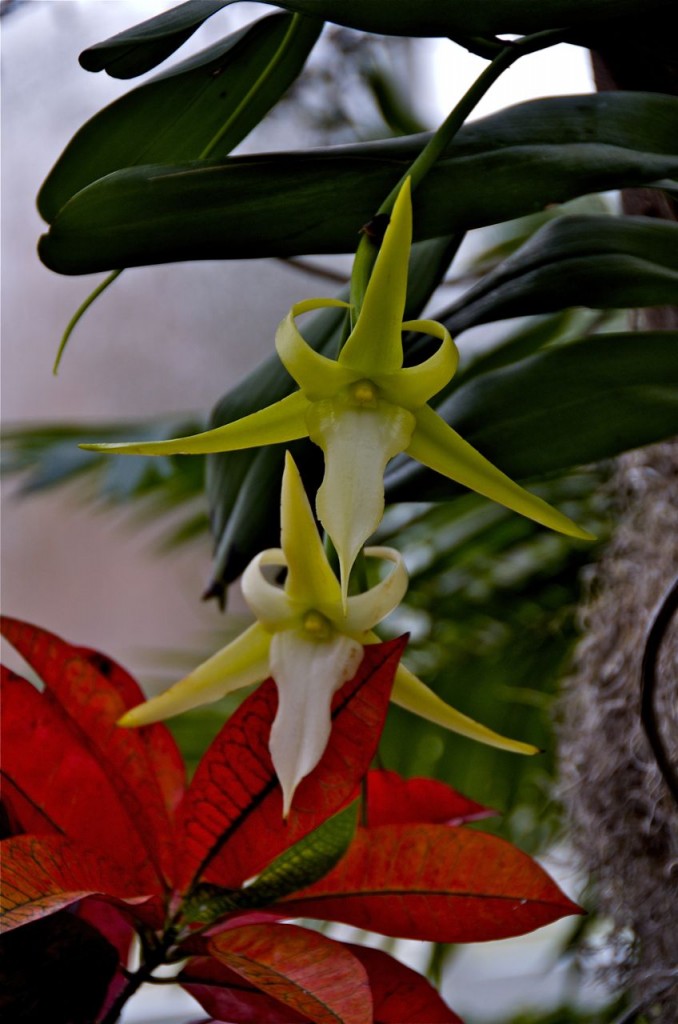 There is no end to the variety and this year there were 7,000 different types on this play at the garden with 3,075 orchids taken from the garden's permanent collection. This orchid is named Darwin's Star.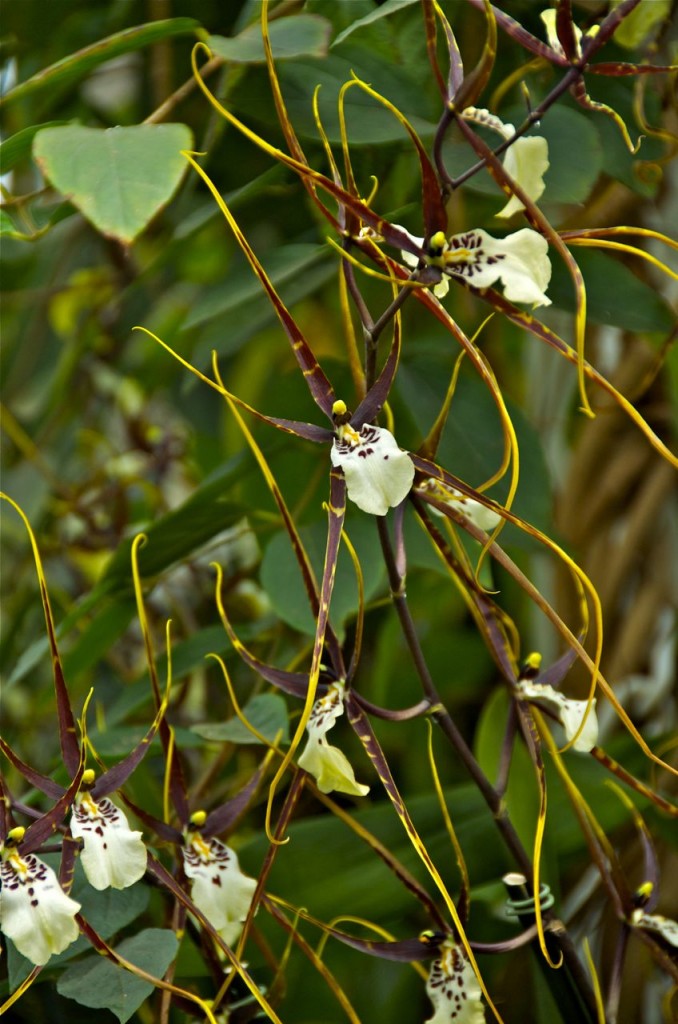 There are spider like looking orchids with long thin petals reaching out and curling around neighboring blooms making a tangle of flowers nearly obscuring the individual beauties. And some clusters of orchids that have wonderful scents. One orchid smelled sweetly of chocolate.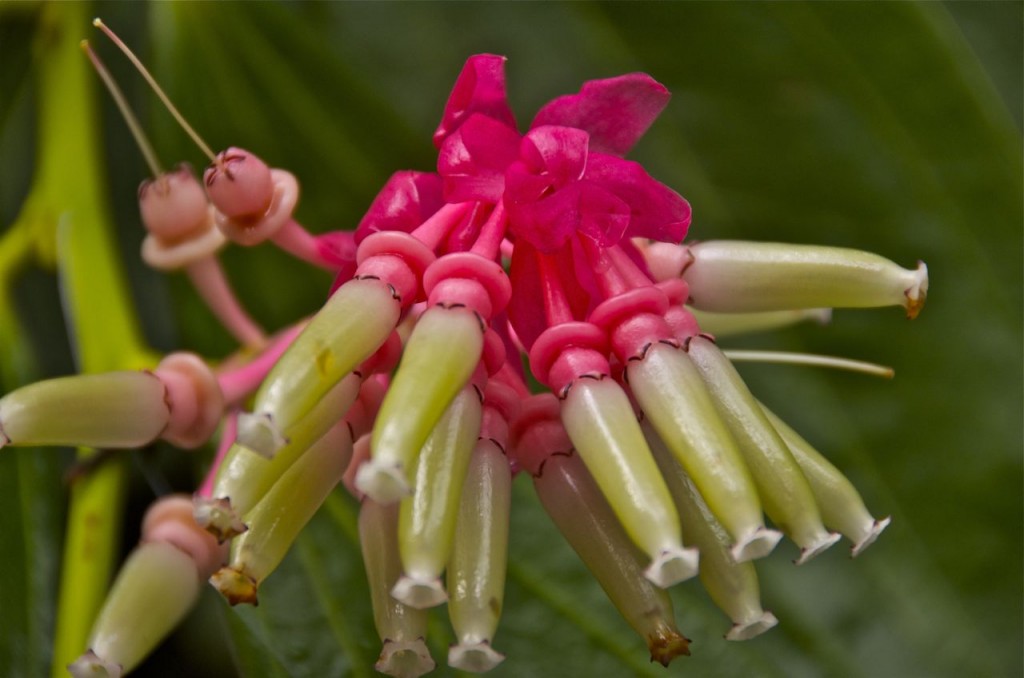 These beauties, Cavendishia Gandifolia, are part of the permanent exhibition and they never fail to delight the visitor with its odd floral display that alway reminds me of clusters of Christmas tree lights.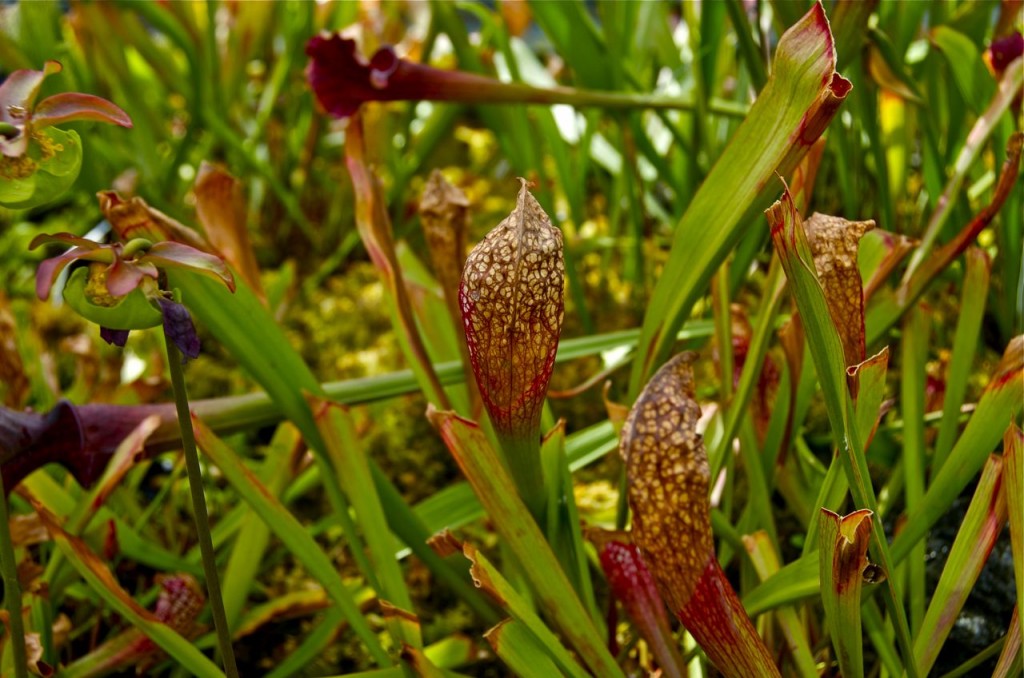 The Pitcher Plant display was particularly lovely, too. I did not see any bugs crawling round in the greenery but these plants looked plump and quite well feed.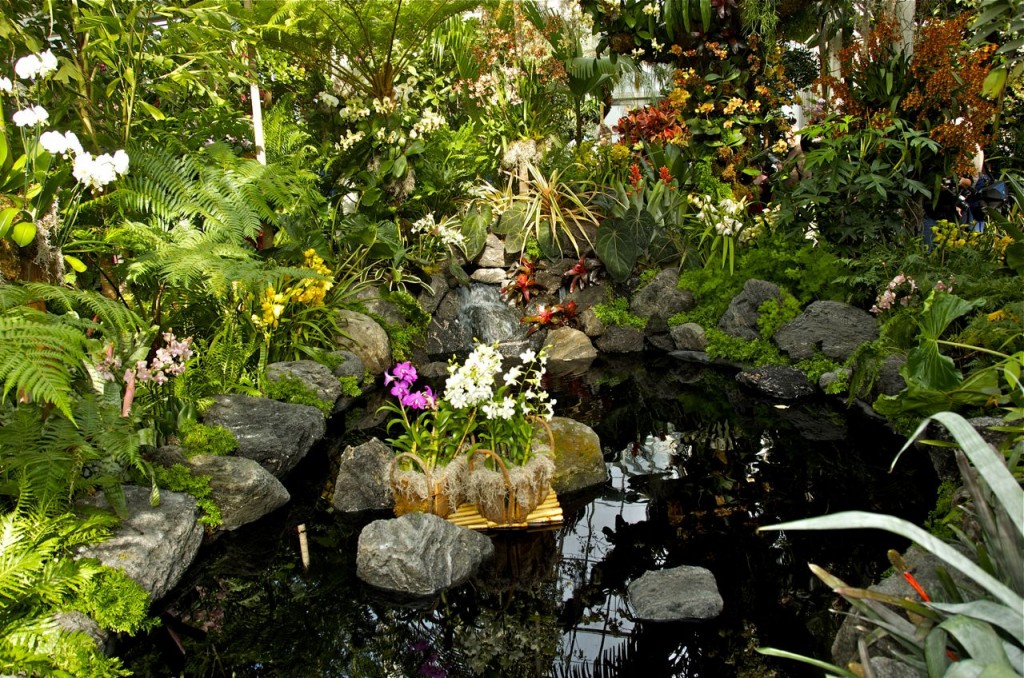 There are several ponds in the Conservatory and this was had a profusion of orchids on display.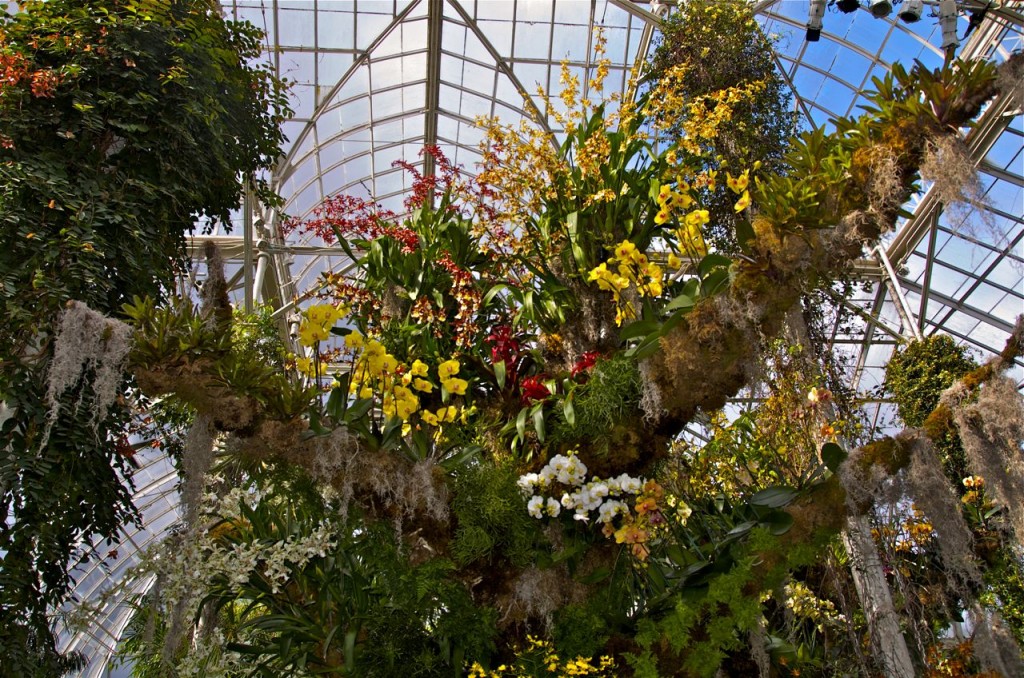 At one point in the day there was a break in the gray sky. White fluffy clouds drifted across the skyline and a wonderful blue shown through the glass ceiling showing off the glorious beauties arranged in the overhead branches of a tree. (During Hurricane Sandy over 300 of the Botanical Garden's trees were uprooted or damage in the storm and many of them were used in displaying the orchids in this year's show.)
There is a pond in an outside courtyard in back of the Conservatory. This is a photo I took several years ago that I wanted to share with you of what the reflection looks like in the summer with lili pads and other watery grasses growing and stretching in the bright sunlight. During the winter months there is not much to see but an plant-less pool of water.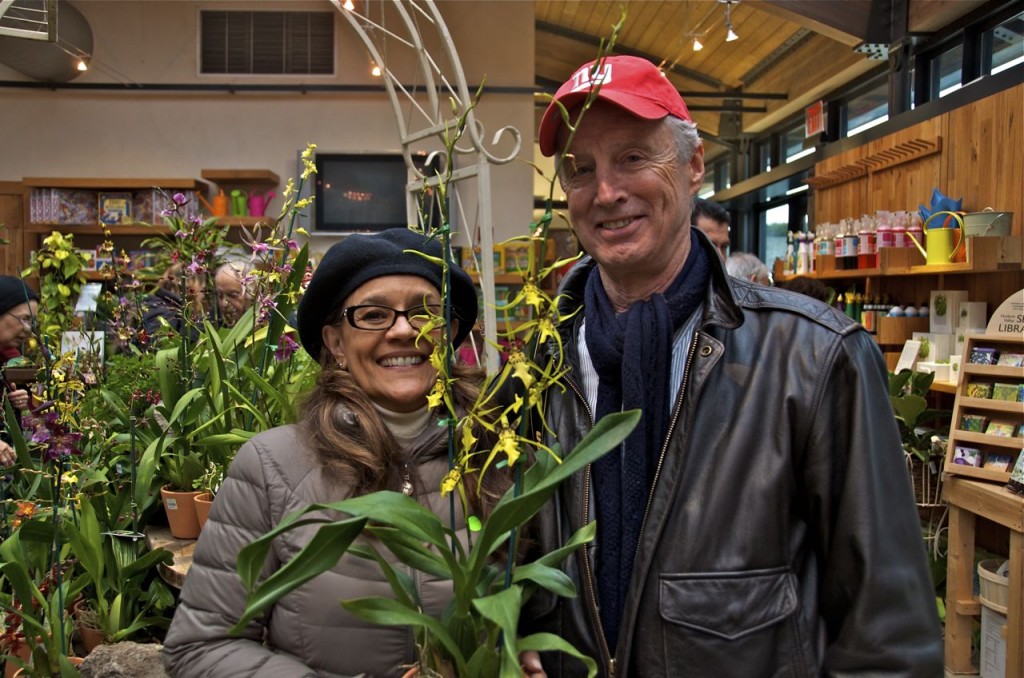 No visit to the orchid show is complete until you've wandered into the plant shop. I didn't buy anything but Mary and Mike purchased a beauty for their dinning nook, a Yellow Star variety orchid.  I've since spoken to Mary and she said that a couple more buds have opened and that the plant is doing great.