Our first full day in Lisbon started out with a brilliant sunny morning. This Portuguese city is known as the city of seven hills and we were staying on the seventh hill. We were going to explore the Alfama area and were escorted by a long time Flickr.com friend, a commercial and travel photographer. We stopped off first at Bairro Alto Park with its stunning fountain and a magnificent view of the city below.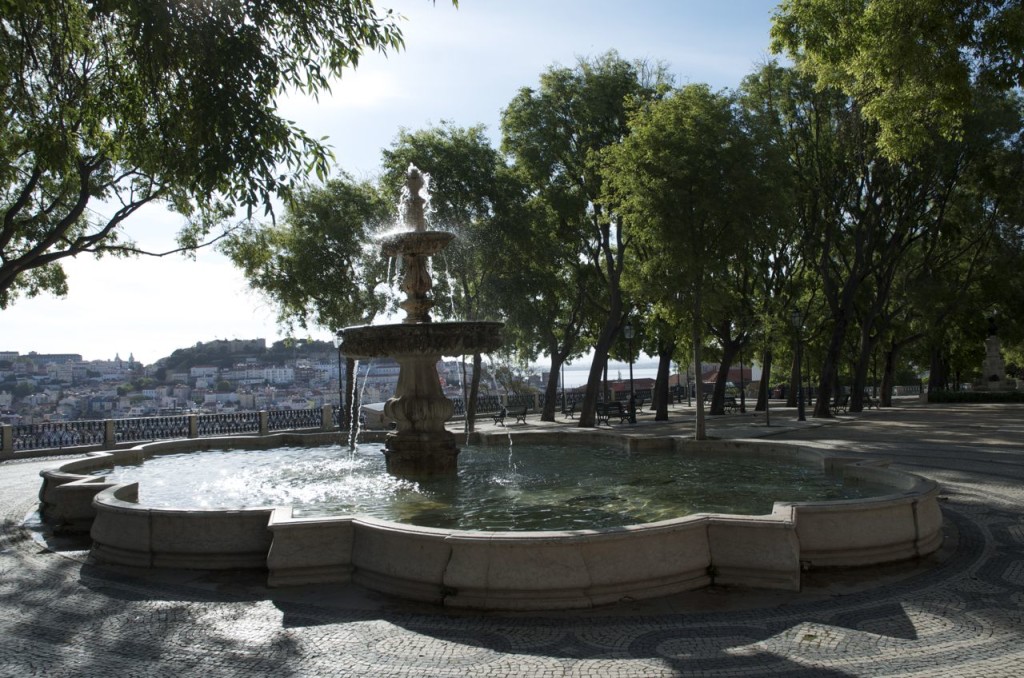 There was a beautiful early light in the park with long deep shadows stretching out across the decorative concourse. We shared the park with a few joggers getting an early morning workout and a gaggle of tourists enjoying the view and a refreshing splash from the fountain.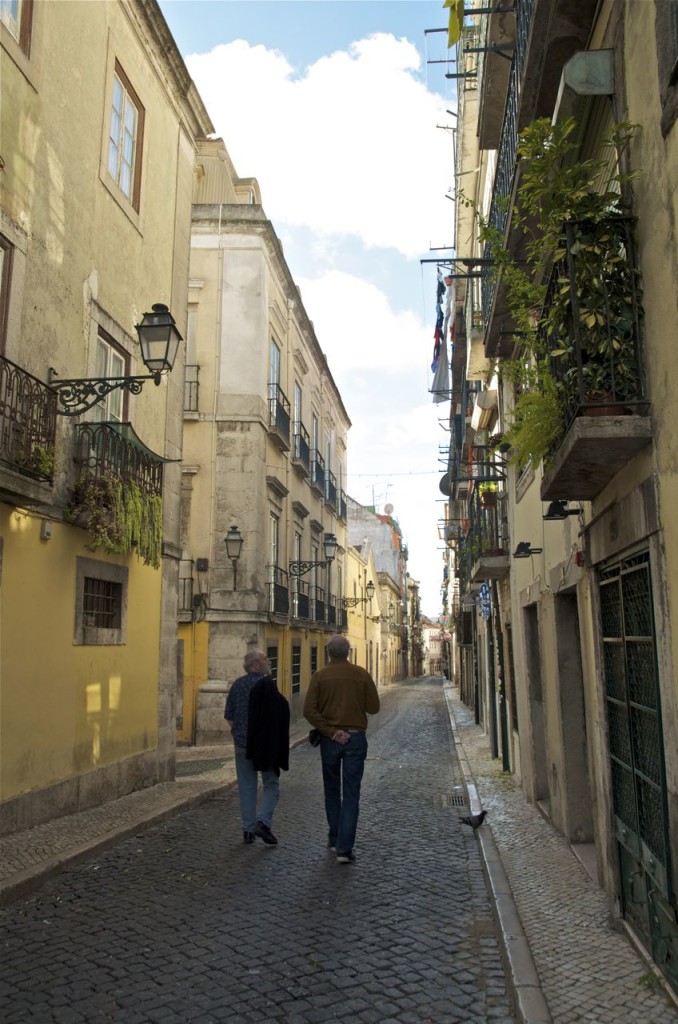 We strolled along the narrow streets with no real purpose, aimlessly exploring the various neighborhood.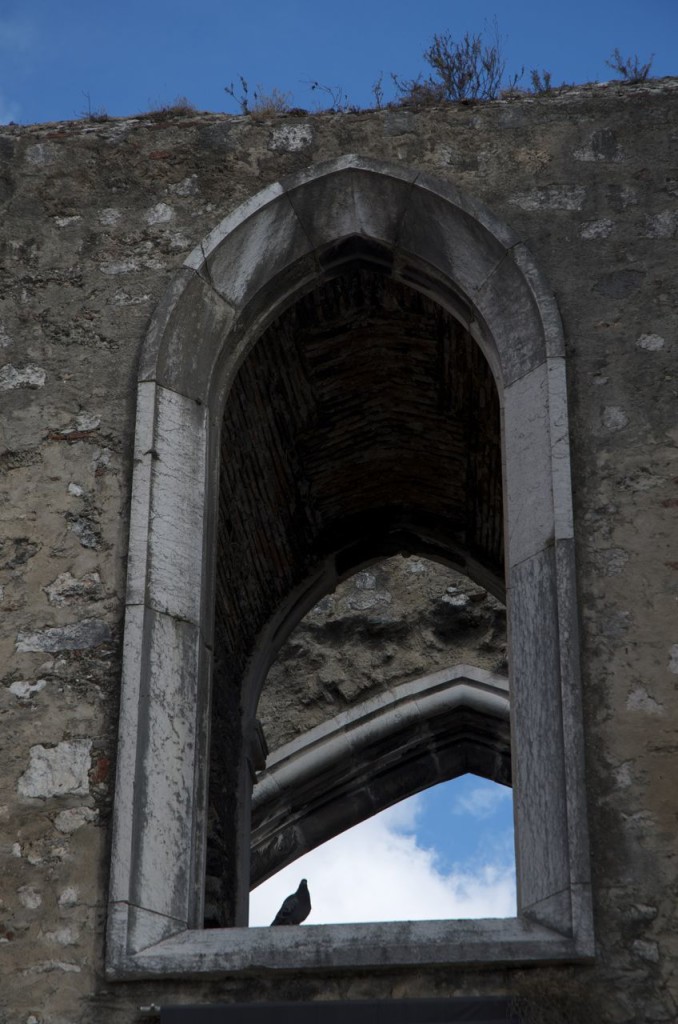 We passed the Ruins of the Carmo Church that was distorted, along with almost the entire city of Lisbon, in the earthquake of 1755.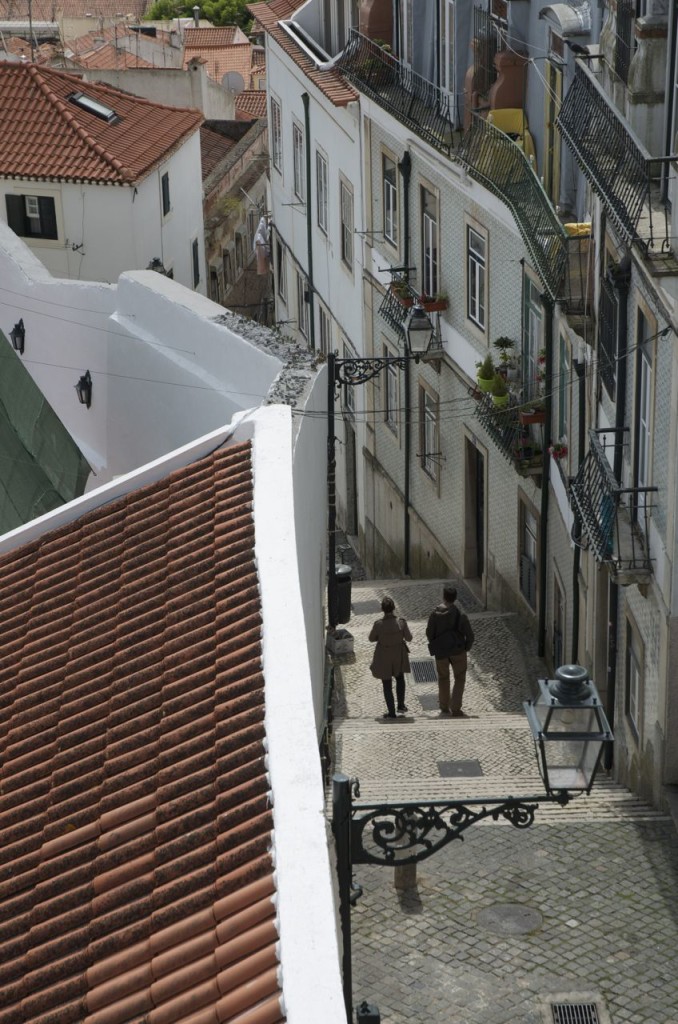 We watched the tourists and locals negotiate the walkways that traversed the hills leading to the low parts of the city.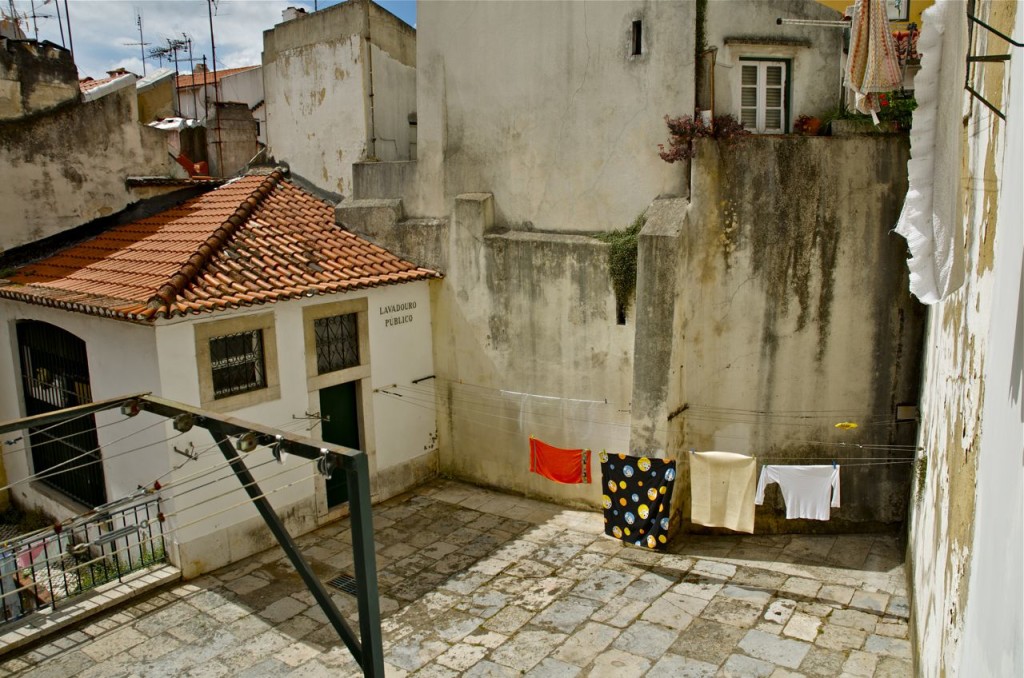 We came upon a community laundry where a space has been set aside for those in the area without washing machines. Anyone is allowed to bring their wash to this launderette and though there is no dryer, they are able to use the lines strung along the cobbled area for drying their wet laundry.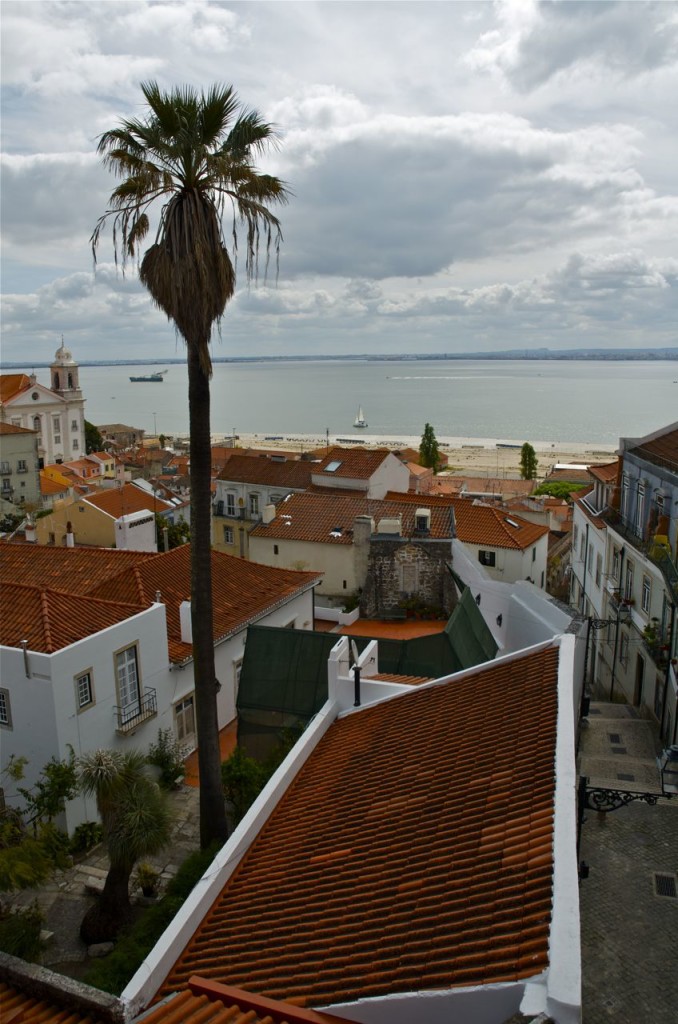 A view from above the Tejo, a brackish river that runs from the Atlantic ocean and through Portugal, then continuing to flow up into Spain.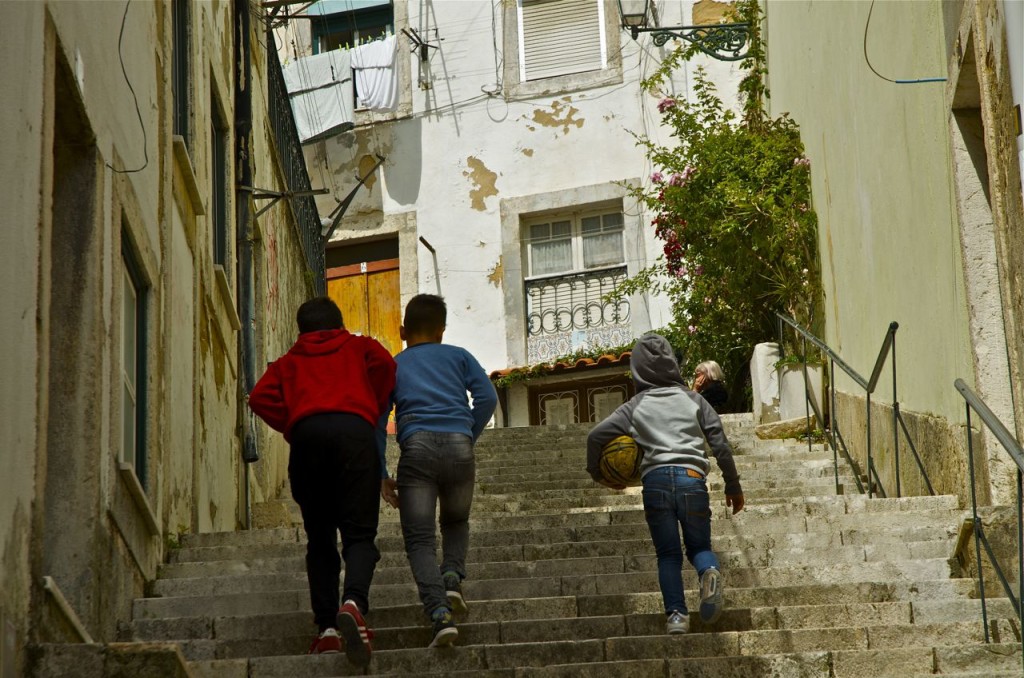 I wondered what it was like for kids to live in such a stair-step environment with so little in the way of yards to play in. But these boys demonstrated that they could tuck a soccer ball under an arm and head off in search of a flat field to kick around a ball.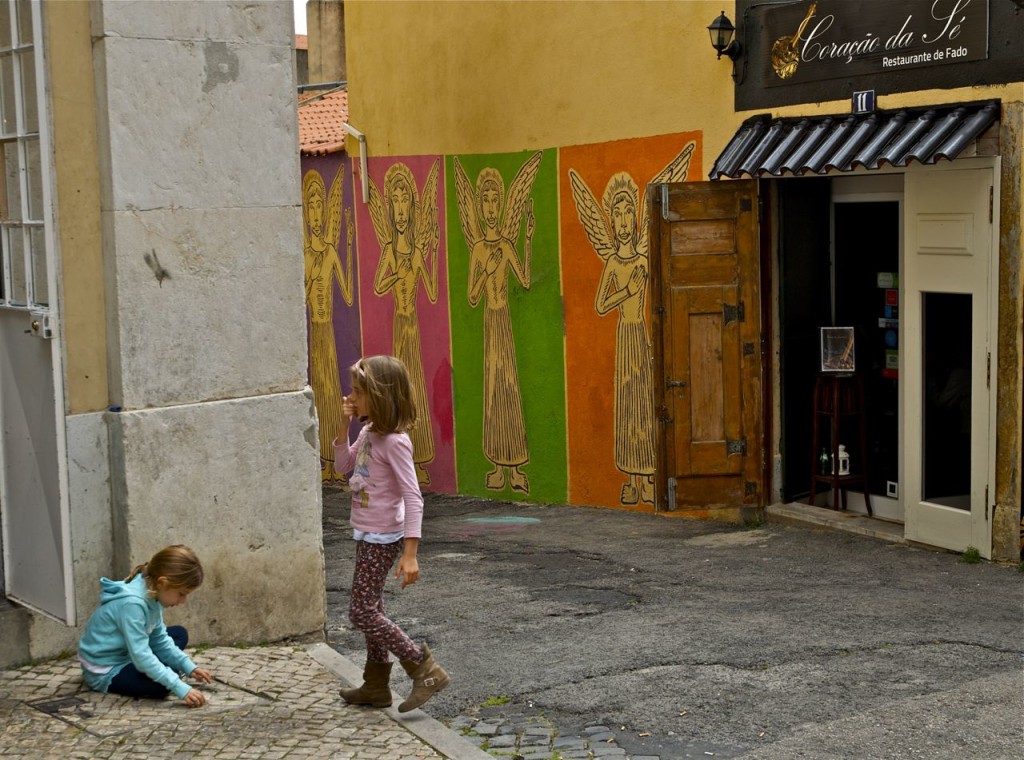 And I saw these little girls along side an alley of angels playing and talking and laughing like all girls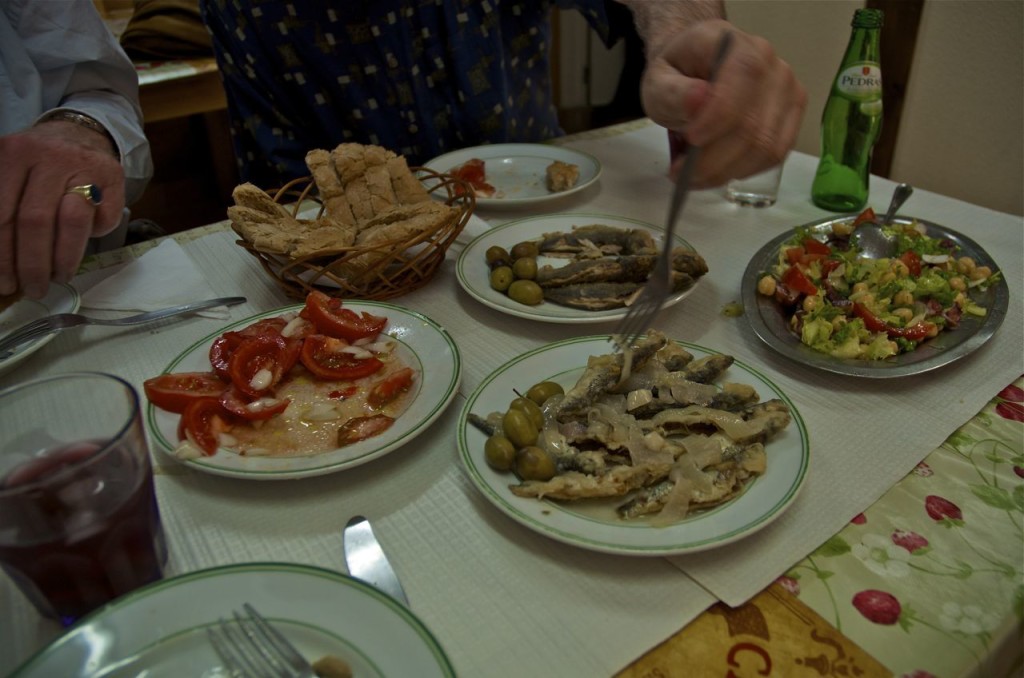 During our travels through this labyrinth of steps and confusing streets we stopped at a small eatery to have a typical lunch that might be enjoyed by the locals; fried eels, fried sardines, a salad of octopus, garbonzo beans and tomatoes, and a tomato salad with onions marinated in vinegar.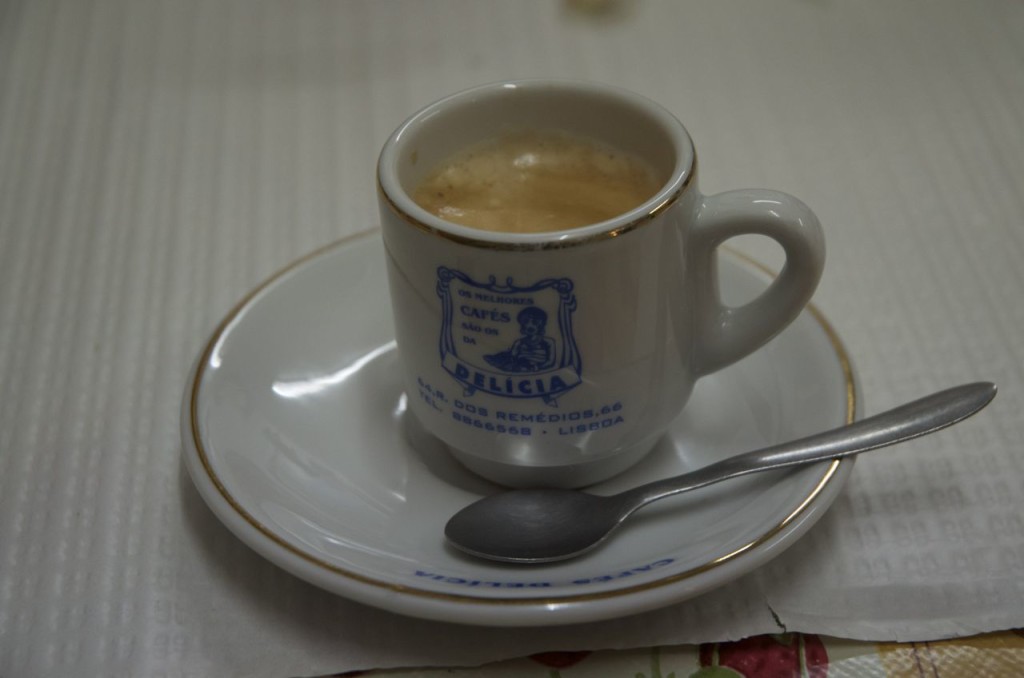 And to finish off our meal a delicious cup of strong coffee.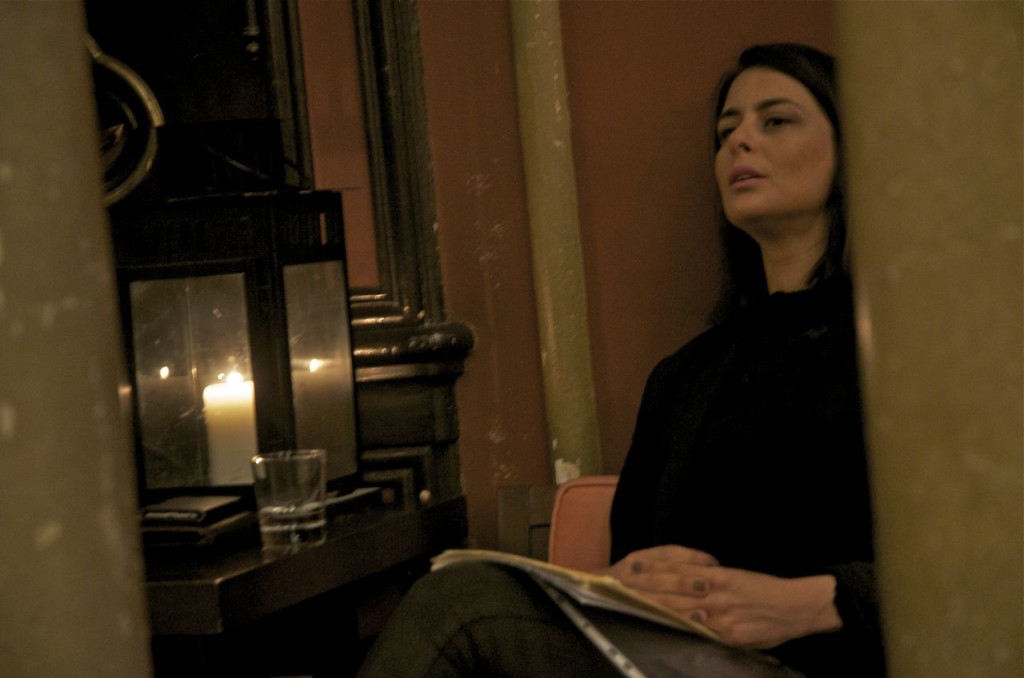 Then that evening we had dinner at a local restaurant that also had Fado, a typical Portuguese form of folk music with a 12 string guitar and soulful singing. The lyrics are sometimes political, sometime satirical and sometimes mournful or sexually charged, but regardless of our not understanding the language, it is always delightful and entertaining.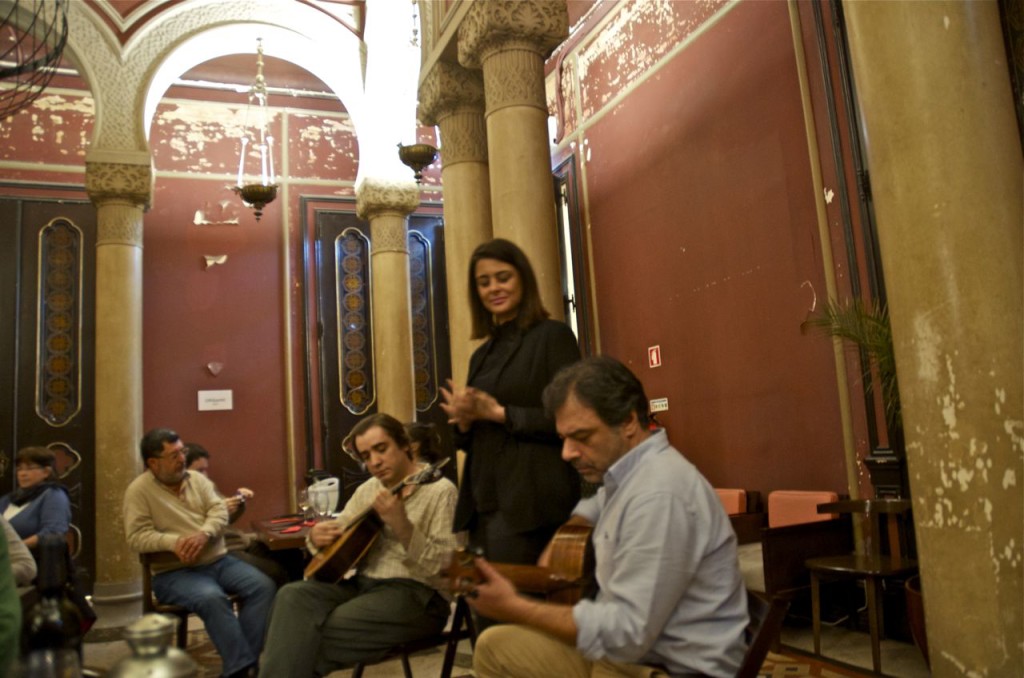 The restaurant had delicious local dishes, and with the rustic atmosphere of peeling paint and the vintage environment, we could have believed we'd been transported back to another time.