The other day we went to Chinatown to see what was going on for the Lunar New Year celebration. We knew it was a couple days too early to see the fireworks but the area was decked out in lots of festive red dragons and fake fire crackers. Red symbolizes fire, which according to legend can drive away bad luck.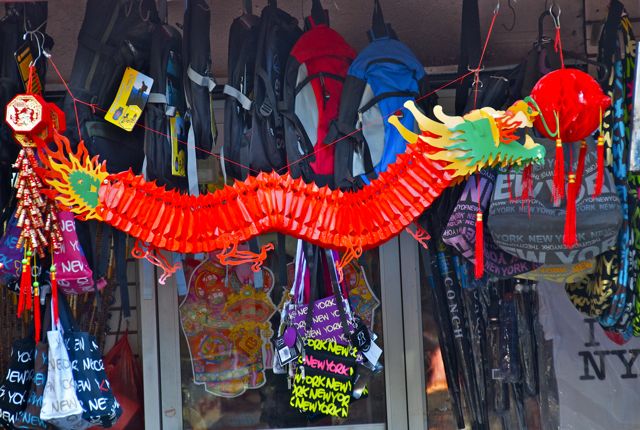 We really went to Chinatown to eat and decided the best choice of the day would be Roasted Peking Duck.
The whole duck is brought to your table and expertly carved in front of you.

Peking Duck is served with paper thin pancakes, thinly slice cucumbers and scallions and a dark hoisin sauce. Slices of the duck, a few cucumbers, scallions are placed on the pancake with a drizzle of the sauce. The pancake is then rolled up. There is no knife and fork used to eat this luscious food because you are expected to pick it up with your hands and then take yummy bits.
It was a blustery cold day. And this little girl dressed in pink with her spiderman doll was dress perfectly.

Gong Hay Fat Choy!!!