This summer I read a book that's been sitting on my bookshelf for years, "How to Cook a Wolf" by M.F.K. Fisher. I have seven of Fisher's books and haven't read any of them. There are a lot of books on my shelf that I haven't read, but why do I have so many by this author?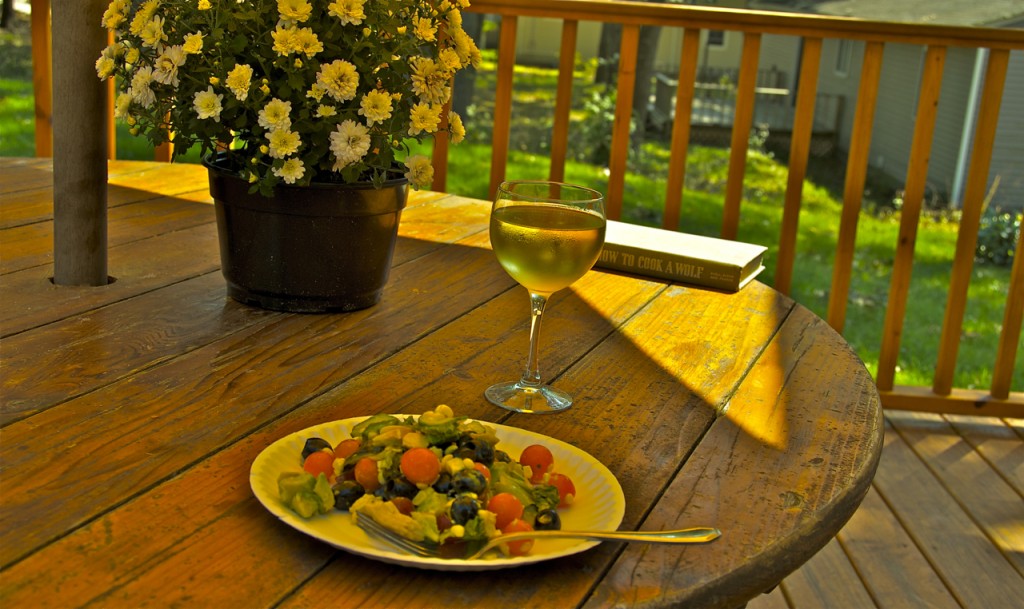 Mostly I've read magazine articles about Fisher. Her writing, classified as food literature, travel and memoir, are three of my favorite reading topics. She has written 27 books including a major translation, "The Physiology of Taste" by Brillat-Savarin. Most of her writing revolves around eating which she called "one of the arts of life."
Choosing "How to Cook a Wolf" on that summer's afternoon was a random choice. And what a delightful surprise it was. This book, written in 1942 was an amazing journey into the past. Fisher, born in 1908 lived through the 'great depression' as a young woman and by the age of 34, when she published this book some critics considered her to be one of the better prose writers in the United States.
This book doesn't talk about cooking a wolf, but is a play on the saying 'the wolf at the door'. The depression was over but the USA was in the middle of WWII. Everyone back then was rationing, scrimping and "making do" with whatever they could to help out in the war effort.
In this book Fisher deals with everything from the new bride learning to boil water during those meager times to comforting sorrow with food. She illuminates her chapters with wonderful stories of real life people. She tells tales of her grandmother, a woman who had always been frugal, and war or no war Fisher's grandma always made do with whatever was at hand. Fisher takes the reader to meet a woman who gave occasional suppers with fare foraged from the local countryside.
She suggestions how to feed pets with a limited food supply. In the chapter titled 'How to Be Cheerful Though Starving,' she suggests "eating slowly: the food seems to be more plentiful, probably because it lasts longer."
The book contains many recipes and helpful hints on making the skimpy meat ration stretch. She gives advice and information on preserving vegetables and fruits and even what to do with coffee grounds. She tells the reader "well steeped and dried coffee grounds make an excellent stuffing for pincushions. They are economical and keep the needles and pins from wasteful rust, and will not pack down."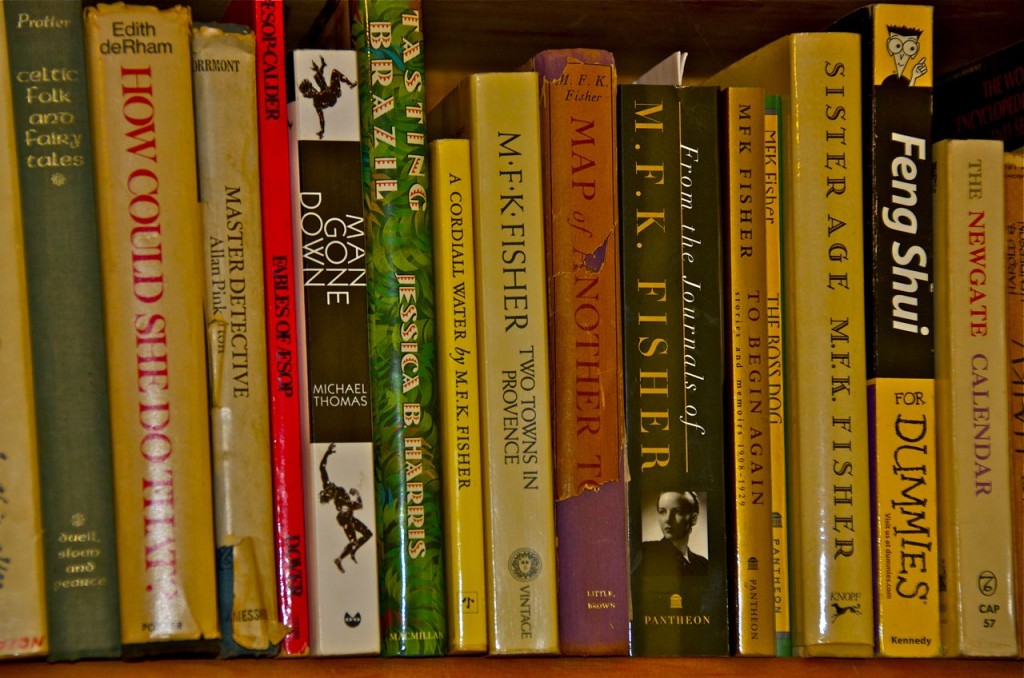 I put the book back on the shelf with a deeper and more profound understanding of that era. I was born a year after this book was published and remember stories my mother told of how she managed through those times. Dad was in the military service and she was left to fend for herself, still in her late teens with a new baby to take care of. She said she'd open a can of vegetable soup, feed me the vegetables and then when I had my fill she drank the broth. Until the day mom passed away she always preferred a light soup to a heavy stew. I suppose she just got into the habit and like Fisher's grandmother continued to make do with what was at hand.