The sun sits low on the horizon in the winter months. I forget this every year until I see the long shadows cast down the street on a sunny mid afternoon. The weather in NYC this winter has been quite lovely most of the time, though we've had our share of drizzle, but nothing to complain about.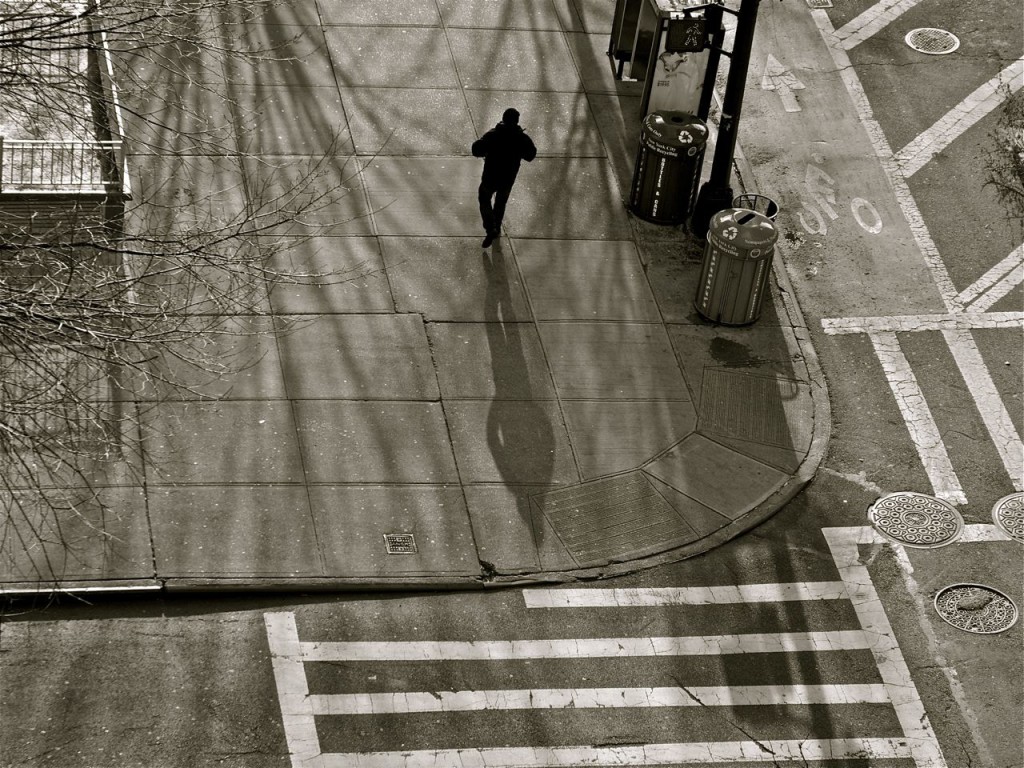 The weather has been so pleasant that it's hard to believe the Hanukkah and Christmas season has come and gone. I'm now waiting for the New Year to start and I'm also waiting for the snow and ice to hit the city, but it doesn't look like that's going to happen any time soon.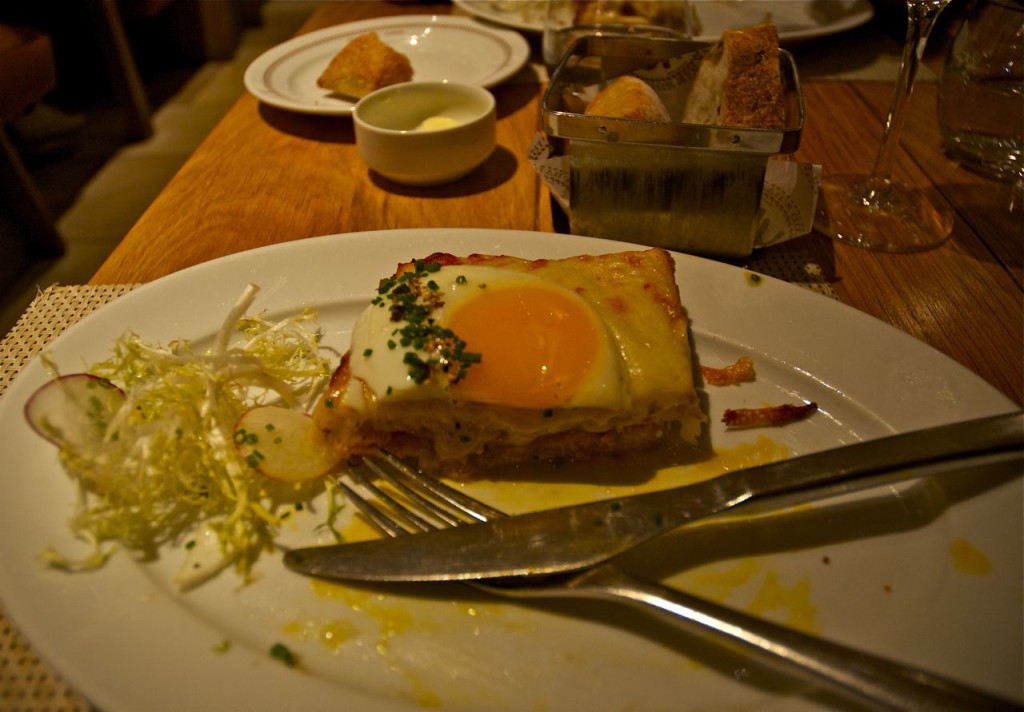 So, we take nice long walks in the city and through the parks, stopping for lunch when the mood strikes us. The other day on one of our outings we stopped at a restaurant we'd been to before. I thought I'd order a sandwich, something simple but I knew it would be delicious. As I scanned the menu the description of the Croque Madame caught my eye. I hadn't had one of these sandwiches since we were in France some years ago. I made up my mind! Croque Madame.
A Croque Madame is basically a grilled Swiss or Gruyere cheese and ham sandwich that is then topped with another slice or two of cheese and broiled until the cheese is bubbly and runny. Just before serving the sandwich a fried egg is set on top of the sandwich. Decadent and gooey, this delicious sandwich can only be eaten with a knife and fork.
There is another form of this sandwich, the Croque Monsieur and it is cooked the same way as the Madame but the Monsieur is not crowned with an egg.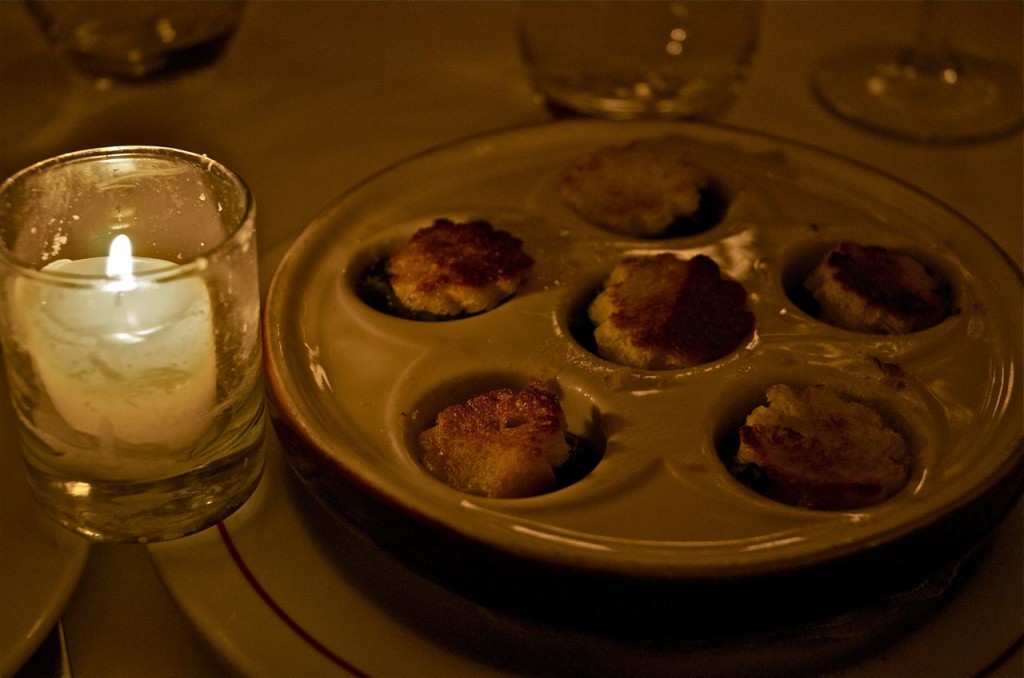 On Christmas Day we went to a French restaurant and I again had something I have not eaten in a long time, snails. They were as succulent as fresh wild mushrooms with a few slivers of grated cheese, a drizzle of butter, tons of garlic and topped with a crispy bit of toast to soak up all the lovely juices. I know this is not everyone's idea of good eating, but I certainly enjoyed myself.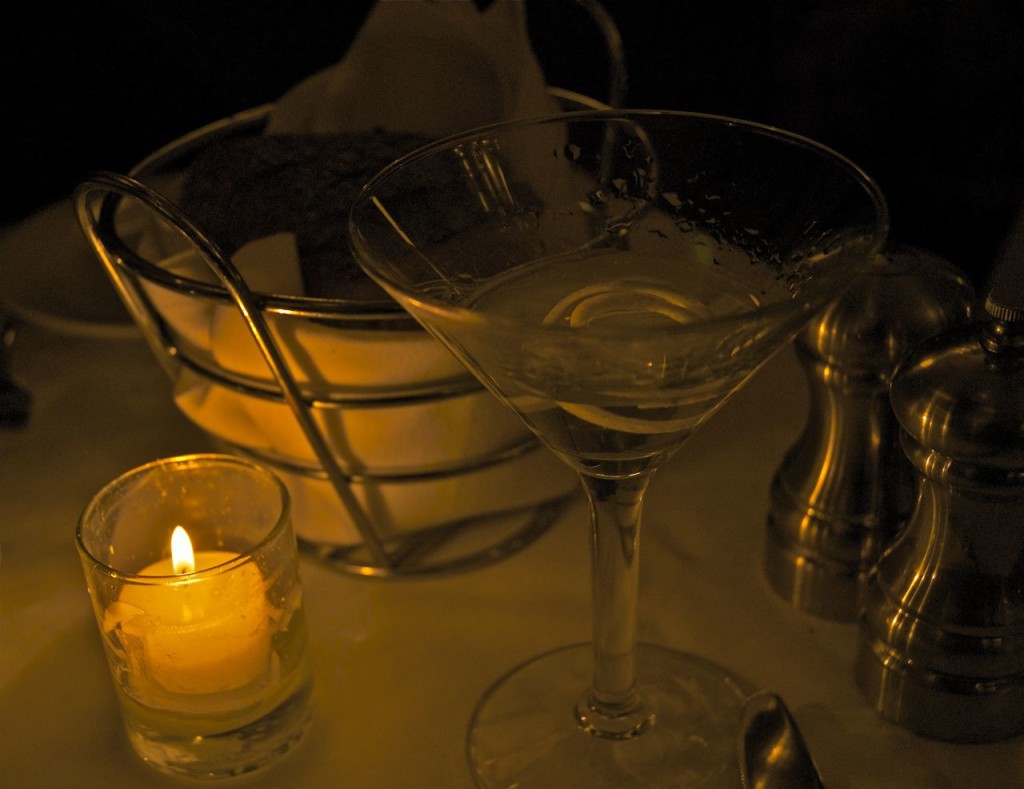 For me there is no better way to savor a good dish of snails than with a lovely dry gin martini.
To each her/his own and may each of you enjoy your private and public pleasures in the coming New Year.
Blessings from my family to you and to those whom you love. Happy New Year!!