It was a beautiful Sunday, a bit cool, though the sky was a lovely clear, bright blue. It was a perfect day to head down to Greenwich Village and attend a Mac and Cheese Snackdown.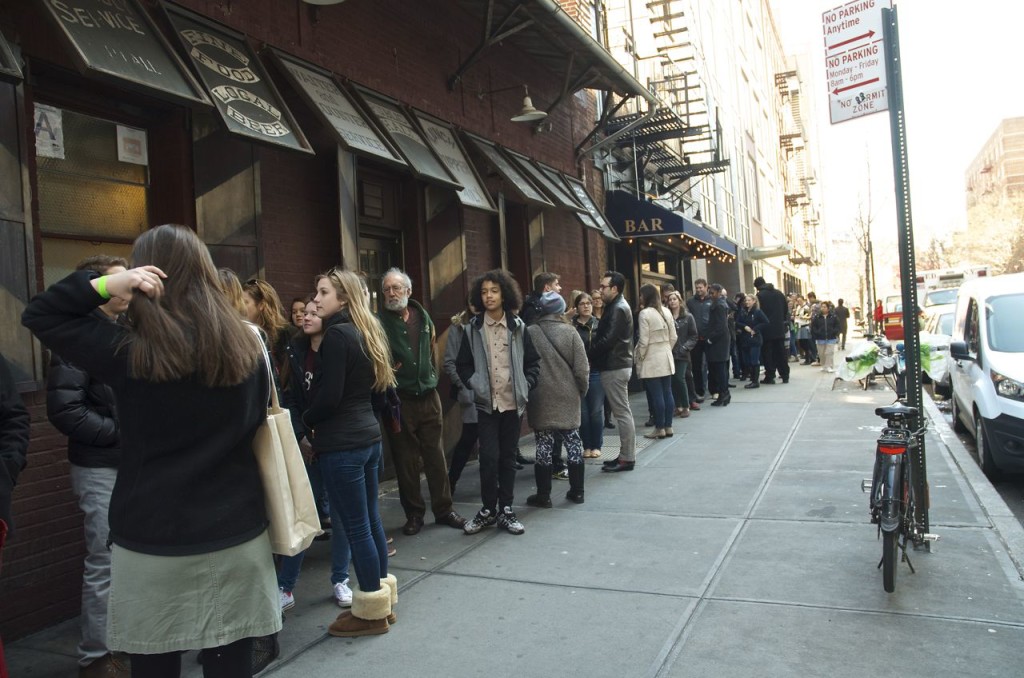 When we arrived there was already a line waiting to get in. And it didn't take long before a block long line formed behind us. There would be three separate sessions, each lasting two hours. We bought the 12:00 to 2:00 session. We were about to participate in a duel between premier restaurants for the bragging rights regarding who made the best mac and cheese in the NYC.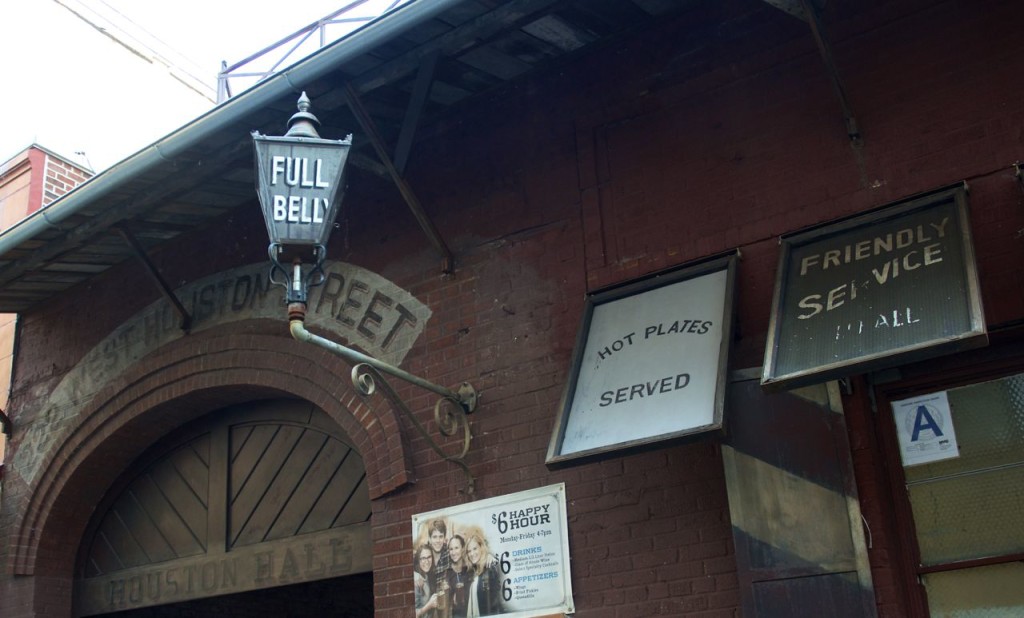 The competition was to be held in Houston Hall. Fun signs outside the entrance to the Hall not only insured that this was a place with an "A" health code rating but we were guaranteed a full belly as well.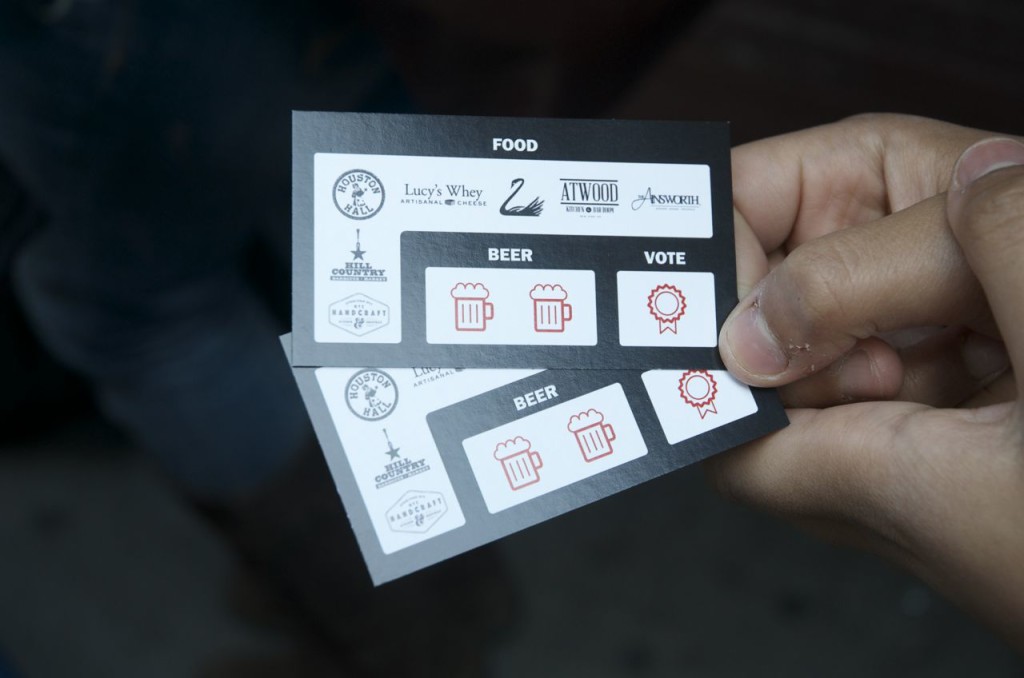 As we entered everyone got a card with the logo of the participating restaurants. For each tasting, the vendors would punch a hole in the card. This meant we'd have seven dishes of Mac & Cheese to taste. Though we later learned that several vendors said we could come back as often as we wanted. The entrance fee also included two free beers, or soda per person, and the beers were generous mugs of tasty quality brews.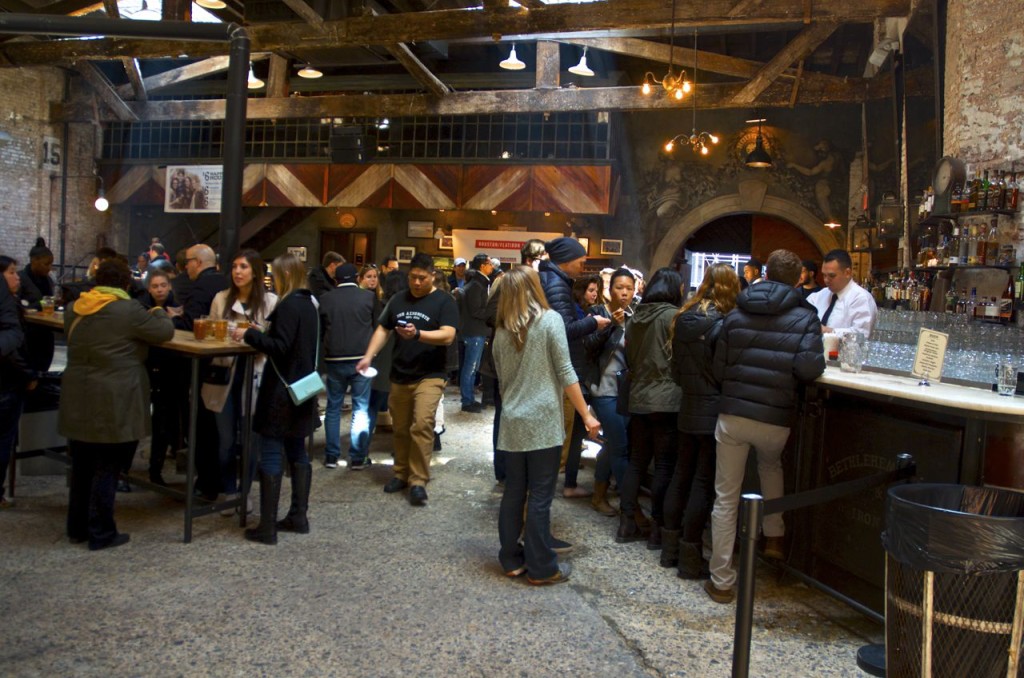 Houston Hall is a lovely huge, old place with a an enormous long marble bar. The exposed beams and brick walls gives the place a delightfully authentic vintage look. There are at least six skylights that let in a wonderful glow from the midday sun.
The participating eateries were situated on one wall. The lines for the tastings moved quickly, though some of the popular and well known restaurants had more people in their lines and of course the wait was longer. There was a trick to managing the waiting time. This is what I learned from a couple of giggly young women standing crowded together in one line; eat while you wait. Put your dish on top of your mug of beer, chow-down and chat with your companions.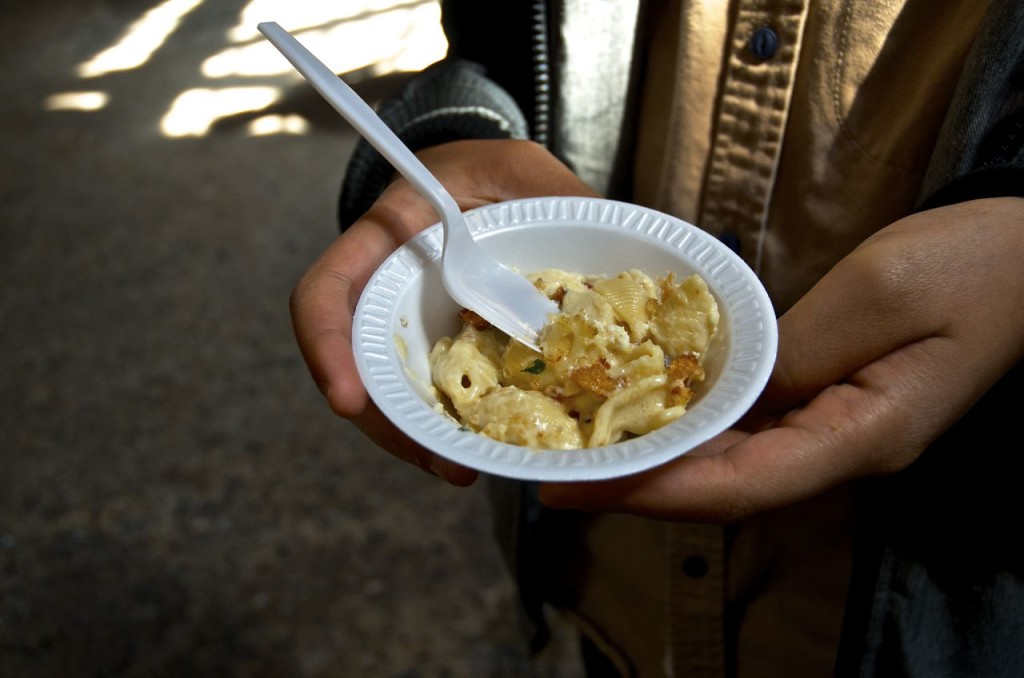 We were each handed a small bowl and a plastic spoon as we entered the Hall. Initially these containers seemed small, though after three helpings of the mac and cheese, the bowl appeared larger.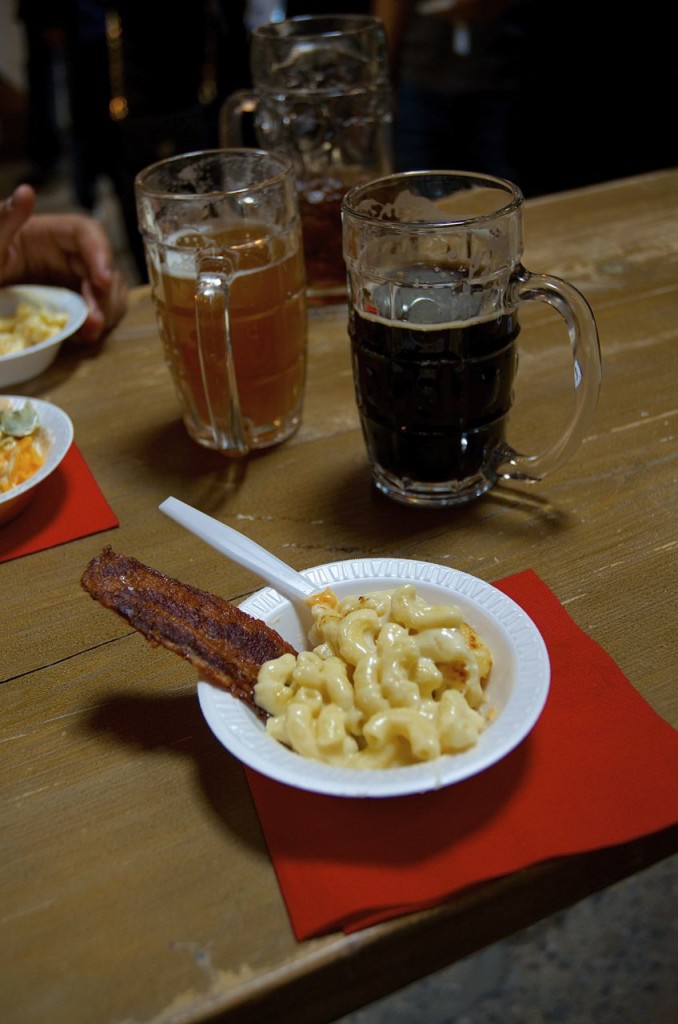 One of the vendors, the one who did not punch the card and told everyone to come back as often as they wanted, also slipped a candied strip of bacon into the dish. This particular mac and cheese had a slight smoky flavor. There was no bacon in the dish, but there was a hint of paprika in the dusting of toasted bread crumbs that topped each serving.
It seemed to me that the vendors tried to standout by using variety in the garnishes. Some dishes were heavily coated with a densely flavored breadcrumb topping, while others simply sprinkled  shredded cheddar cheese across the top of a serving.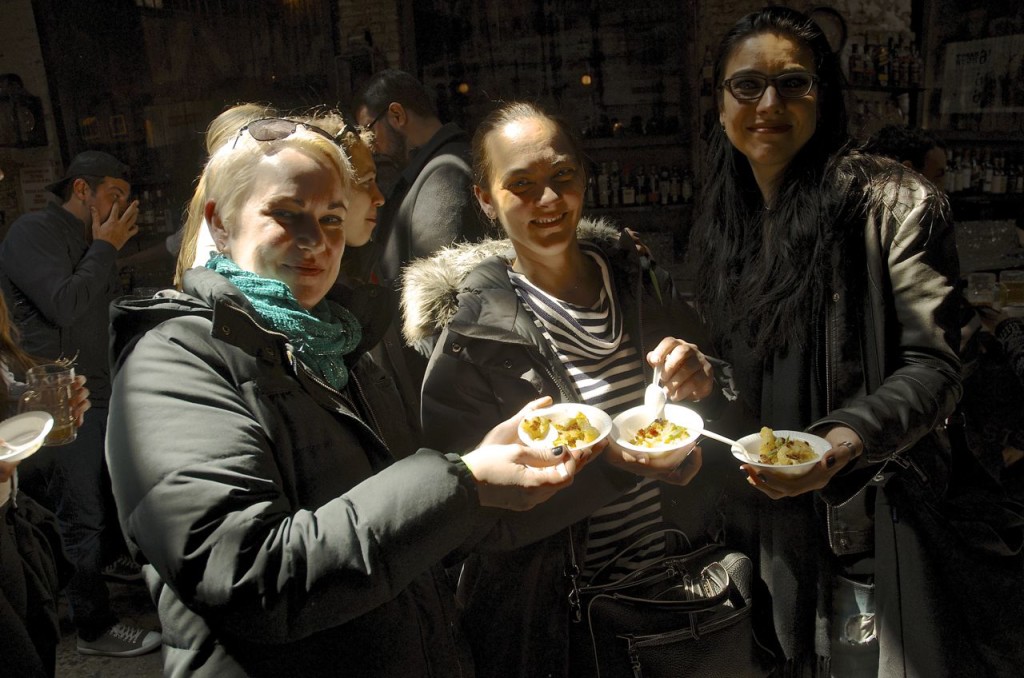 I ran into these ladies standing under one of the skylights tasting each others selections. They hadn't gotten to the bar yet, but were having a great time eating and giggling while basking in the late spring sunshine.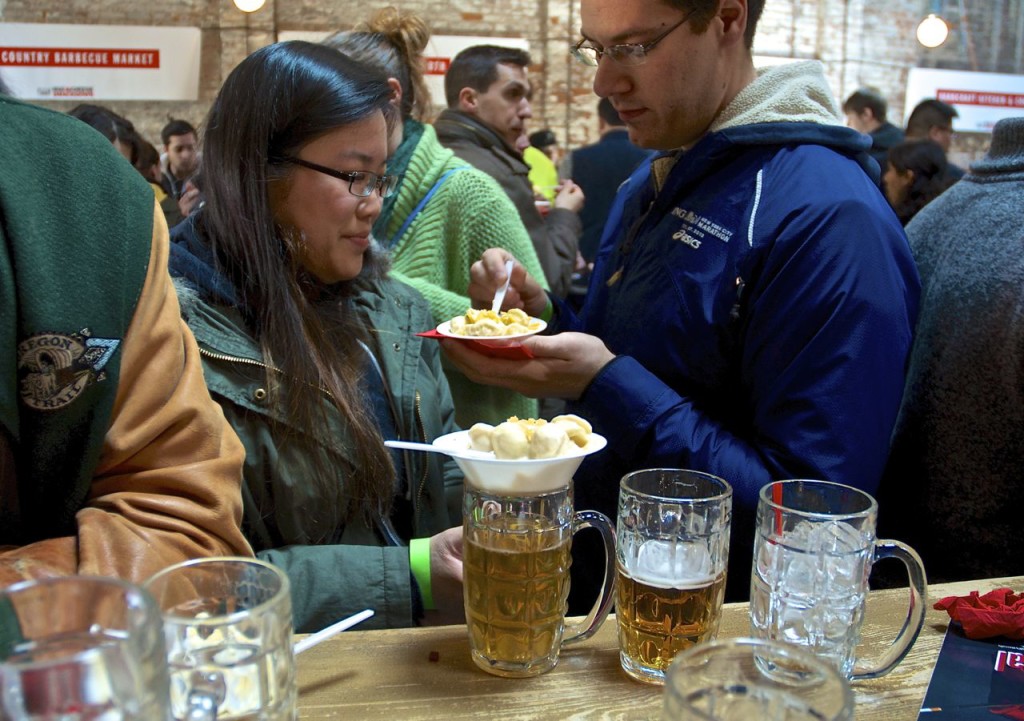 This couple had an enjoyable time feeding each other the various selections they each had made. Serious and intent, they appeared to be in a world of their own.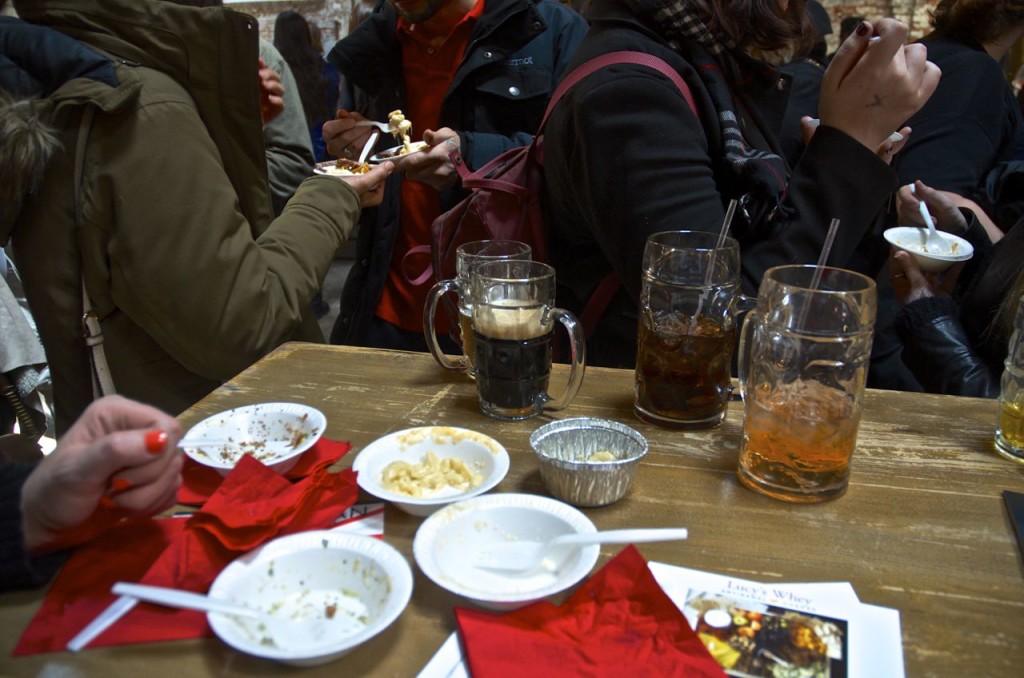 We did our best to give each vendor our serious consideration. What struck me was that outside of what the restaurant either added to the mac and cheese or what they had sprinkled over the top, all the cheese sauces tasted amazingly similar. There was one vendor that loaded their mac and cheese with jalapeño peppers. It was far too hot for my personal taste and I thought the jalapeños totally distracted from the main theme of the day, cheese and pasta. Some dishes had bacon bits mixed throughout the cheese sauce. One restaurant that specializes in BBQ meat and southern dishes, topped each helping with a slice of their signature roast beef.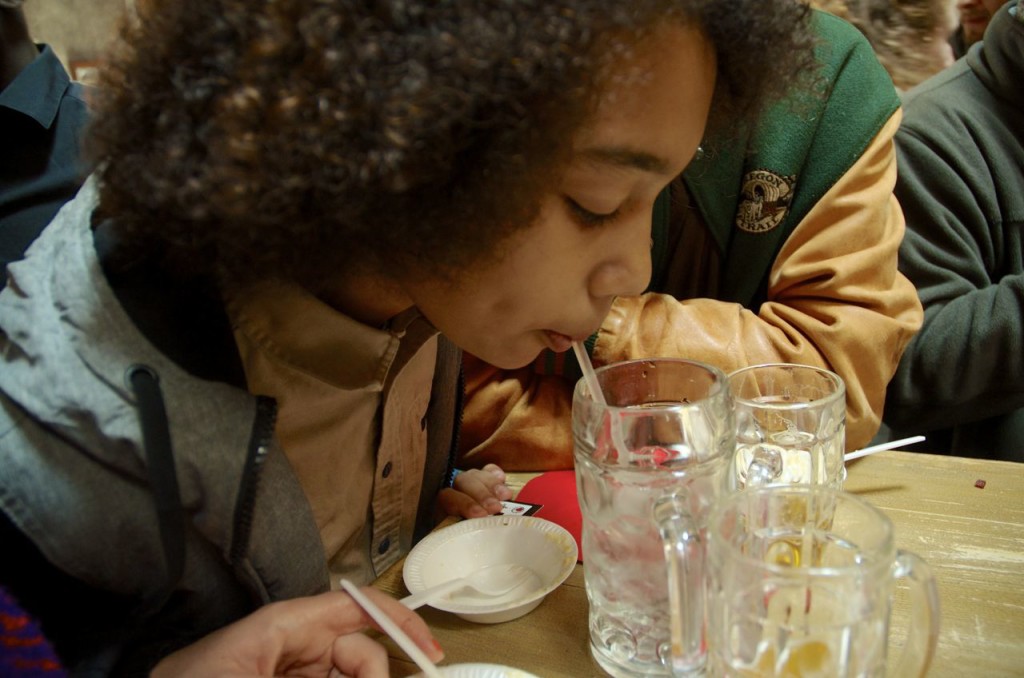 After my grandson drank two giant steins of soda, tasted all the vendors offerings, not to mention that this pre-adolescent went back for seconds and thirds using his mother's and his grandfather's cards, he hinted at being almost filled up. But he agreed that it was getting close to leaving time.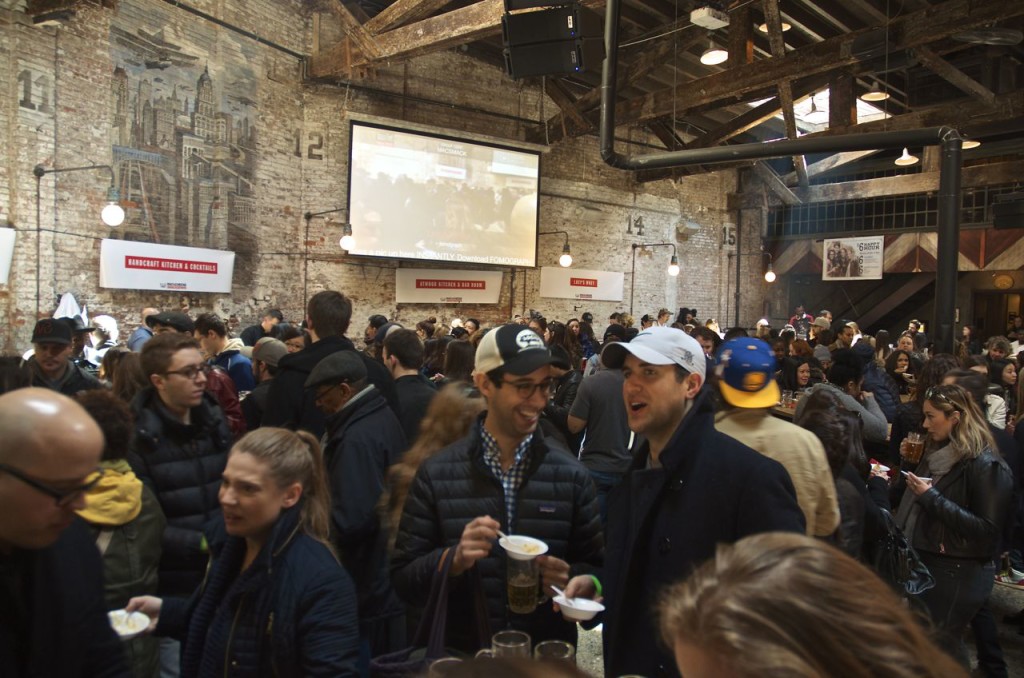 By 1:30 the place was really hopping. It was hard to tell where one line began or even which line you were standing in. After tasting every thing that was available and drinking a huge stein of beer, I was more than finished with mac and cheese. It was time to vote. It was also time to get out into that beautiful sunshine.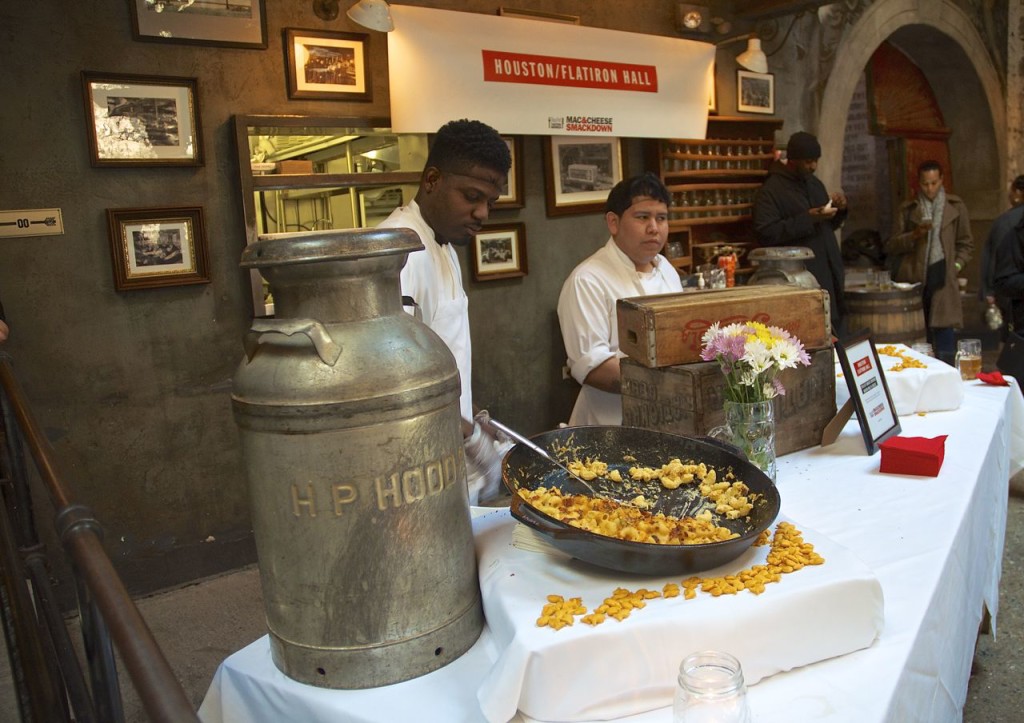 This was the winning vendor as far as I was concerned. They had the richest tasting cheese sauce, and though they added bacon and a few secret herbs and spices, this was done with a careful attention to what I thought was the main idea of pasta dressed in a strong flavoring of cheese. Let the cheese be the star. Let the cream and butter be the supporters, not the main attraction. But then I am a purist when it comes to comfort food.