The flight from New York didn't take off on time, nearly an hour late, but we arrived in Barcelona on the designated hour. It was an over-night flight and we got maybe a couple hours of sleep, though flying for seven hours certainly curdles the brain and it's hard to figure out if it was really sleep or just a travelers trance.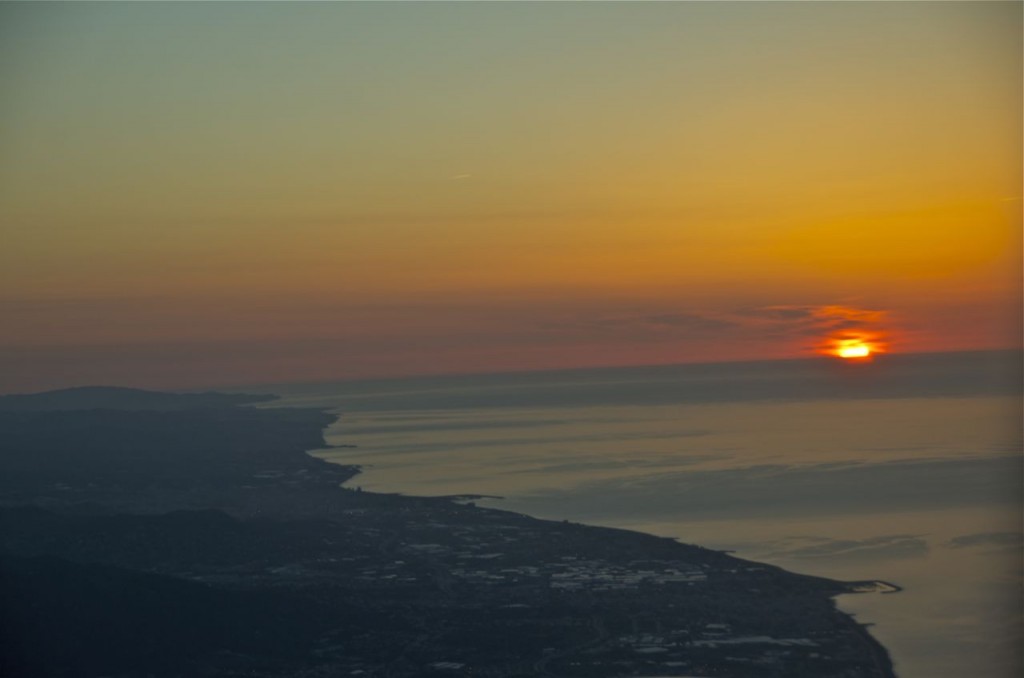 The sunrise is later in northern Spain than in NYC and the sun was just surfacing above the horizon at 7:30 as we were landing. Talk about a beautiful welcoming!!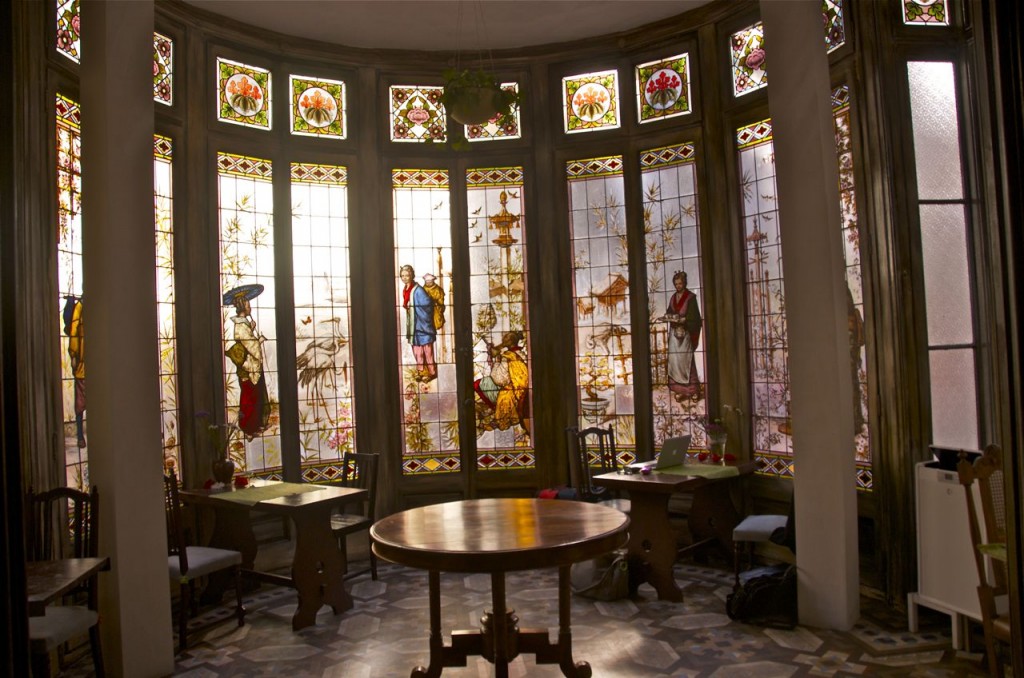 And this is the breakfast room that greeted us once we arrived at our B&B in Barcelona. We were early for check-in and had to wait for an hour or so before we could catch a quick nap and then head out to check out this town.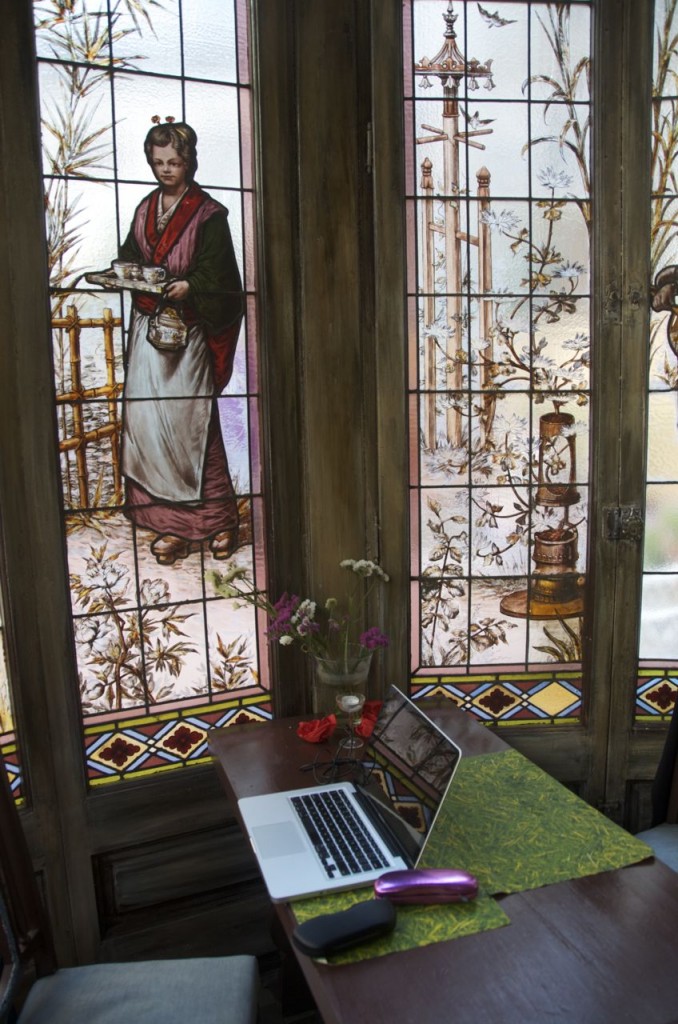 This is where I sit now each morning, first drinking a cup of strong Spanish coffee and then checking out the internet. Not a bad life.