In October 2007 we visited Vietnam. At the time, I had started research on a novel based in that country and desperately wanted to see the real thing. I knew that I'd only get a tourist's view in the short time that we would be visiting the country, but at least that would be better than nothing. The novel is now finished and is titled PUSHING WATER. The story takes place between 1938 and 1941.
While in Hanoi we saw a performance by a Water Puppet Company or Mua Roi Nuoc. It is a unique art form that began in the Red River Delta region of Northern Vietnam in the tenth century. Farmers devised this form of entertainment using the natural materials found in their environment. In ancient times, the ponds and the rice paddies after a harvest became the stage for these impromptu shows.
 This art form has only found its way to the world stage in recent years as a result of the normalized relations of Vietnam with the West. Today the Than Long Puppet Troupe is the most well known in Hanoi.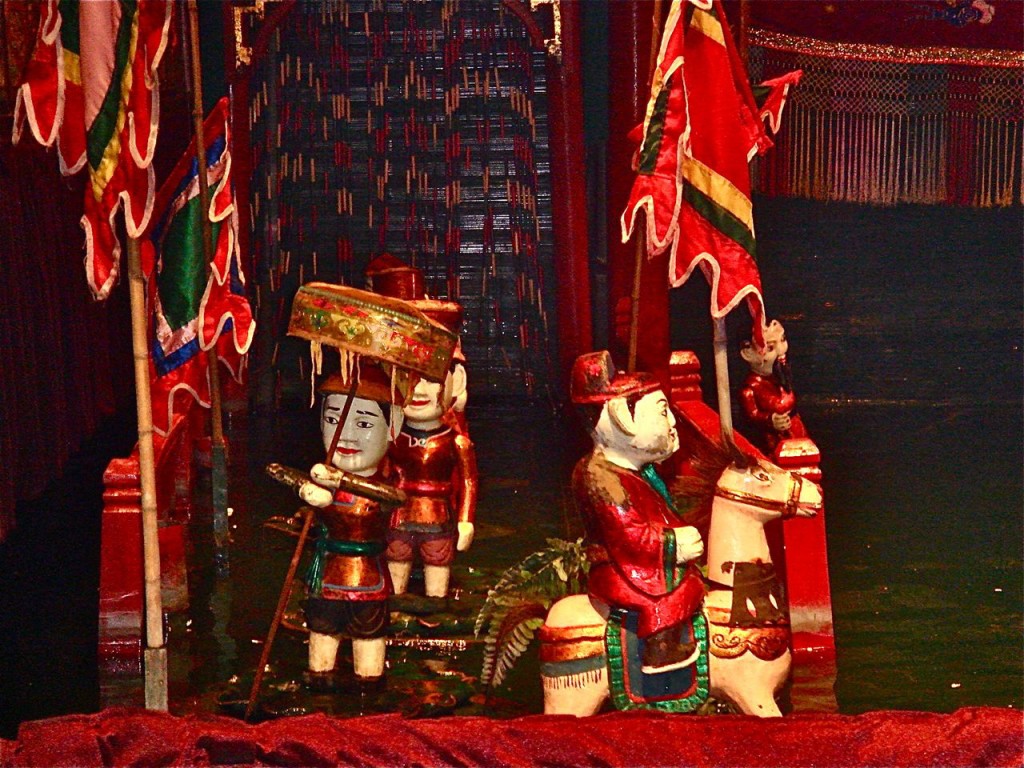 Modern water puppetry is performed in a pool with water as the stage. The puppeteers stand behind a screen and control the puppets using long bamboo rods and string mechanisms hidden beneath the water surface.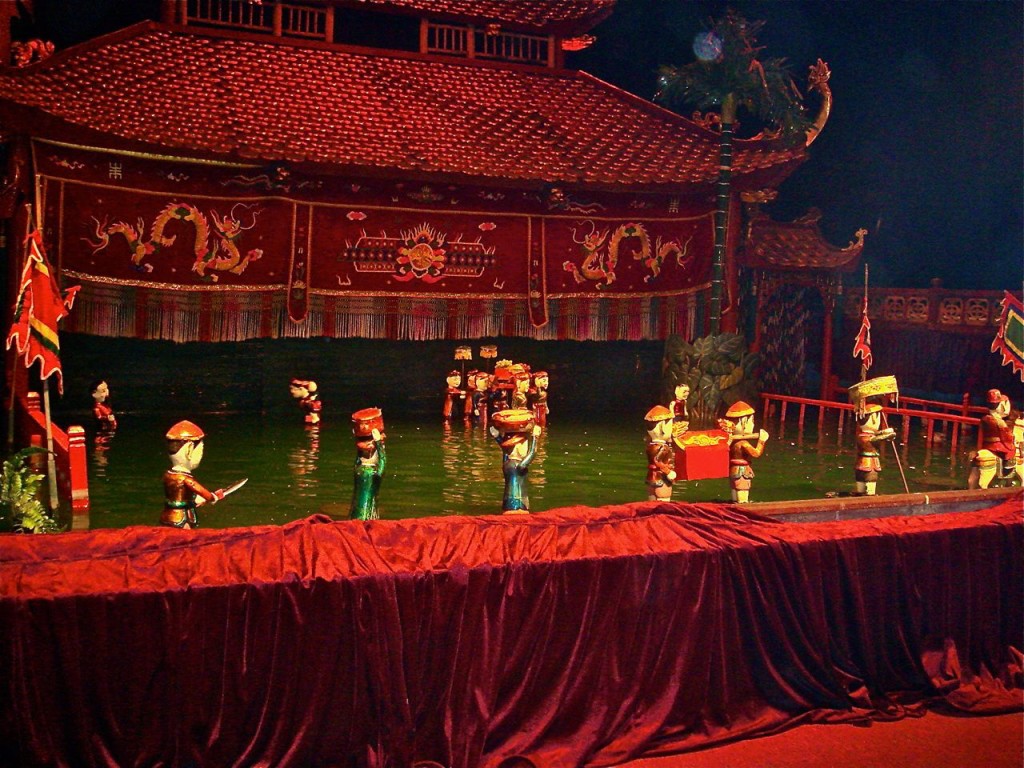 The puppets are carved out of wood and often weigh up to 15 kg (33 lbs). A traditional Vietnamese orchestra provides background music. Singers of Cheo (a form of opera) also with its origins in North Vietnam, perform songs while the puppets act out the story.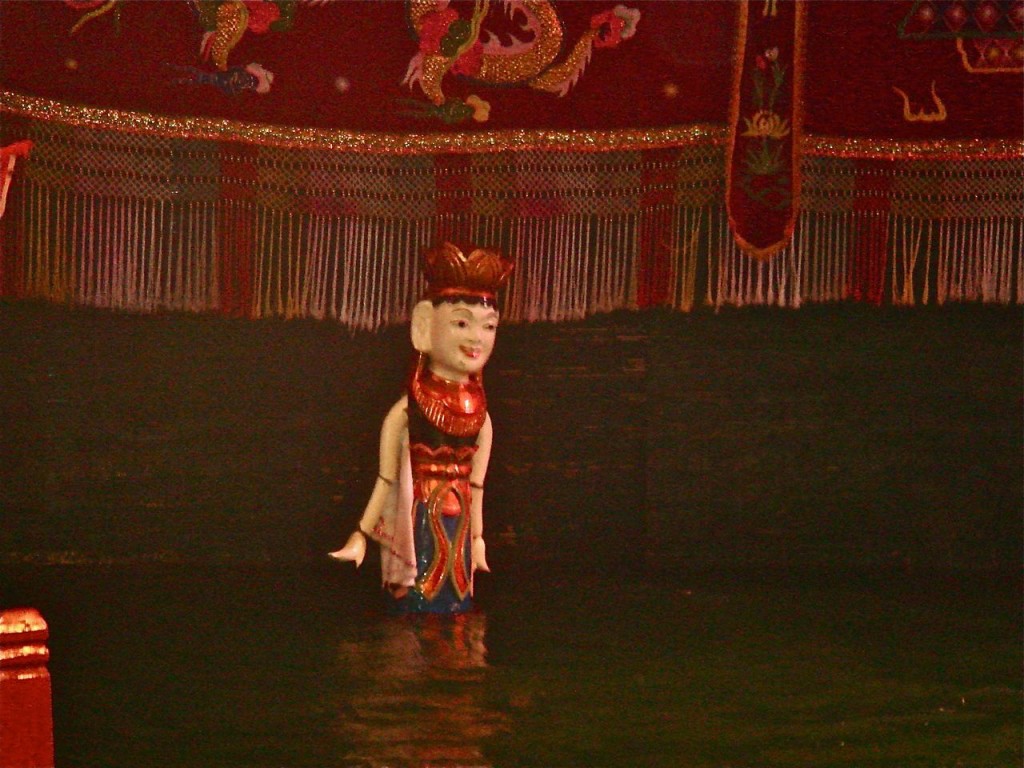 The themes of most stories are usually based in a rural setting with a strong reference to Vietnamese folklore. The tales are about day-to-day life and folk tales that grandparents tell their grandchildren. The puppets act out stories of the harvest, fishing and festivals. Legends and national history are also told through these short skits. Many of the skits especially those involving the tales of daily life, often have a humorous twist in the end.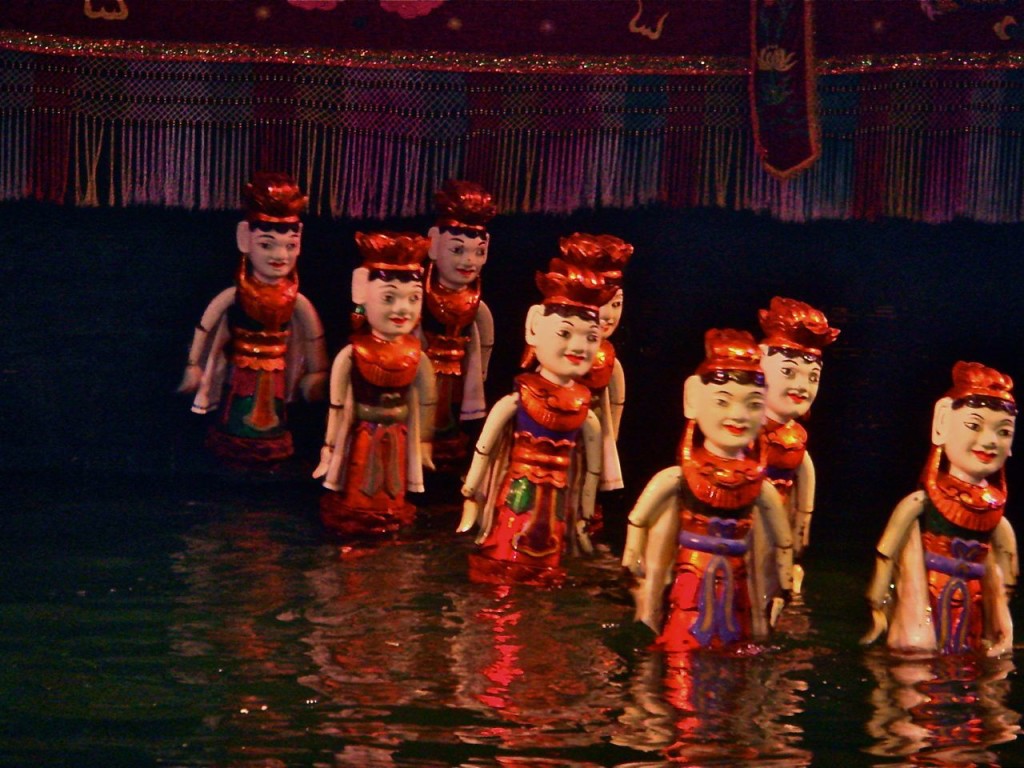 The costumes are painted and decorated to be an authentic representation of the time and place of the story being enacted.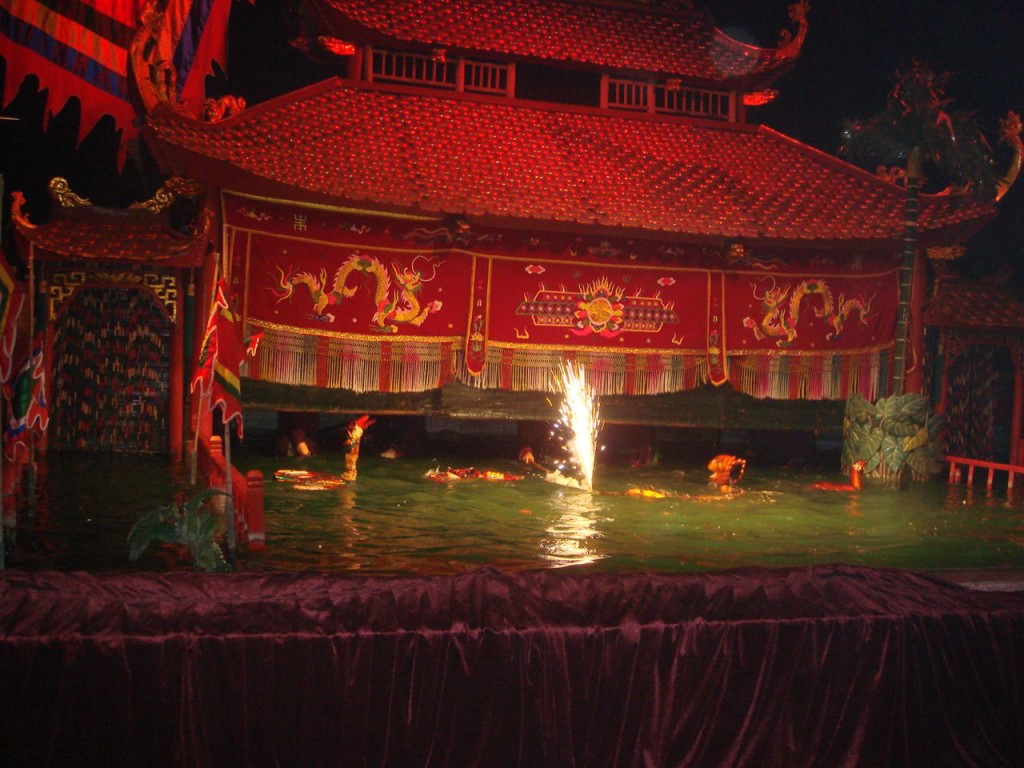 The program usually ends in a fireworks display with a sense of triumph no matter what the story.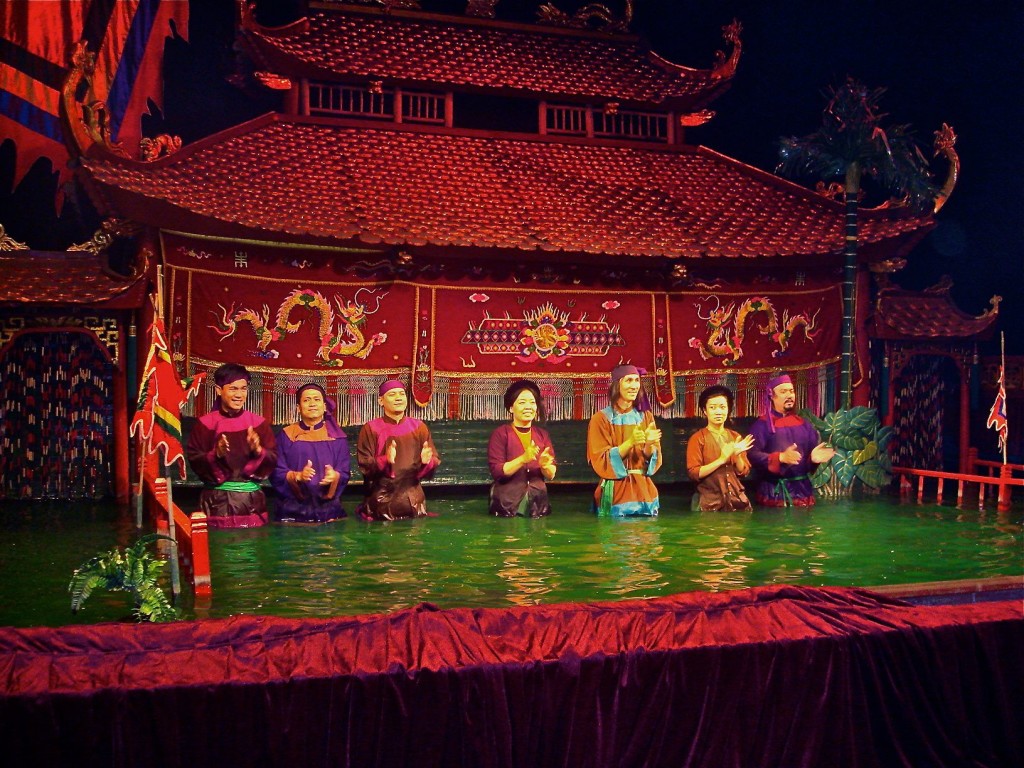 At the end of the performance the puppeteers and musicians come front and center, stand in the hip high water to take a final curtain call.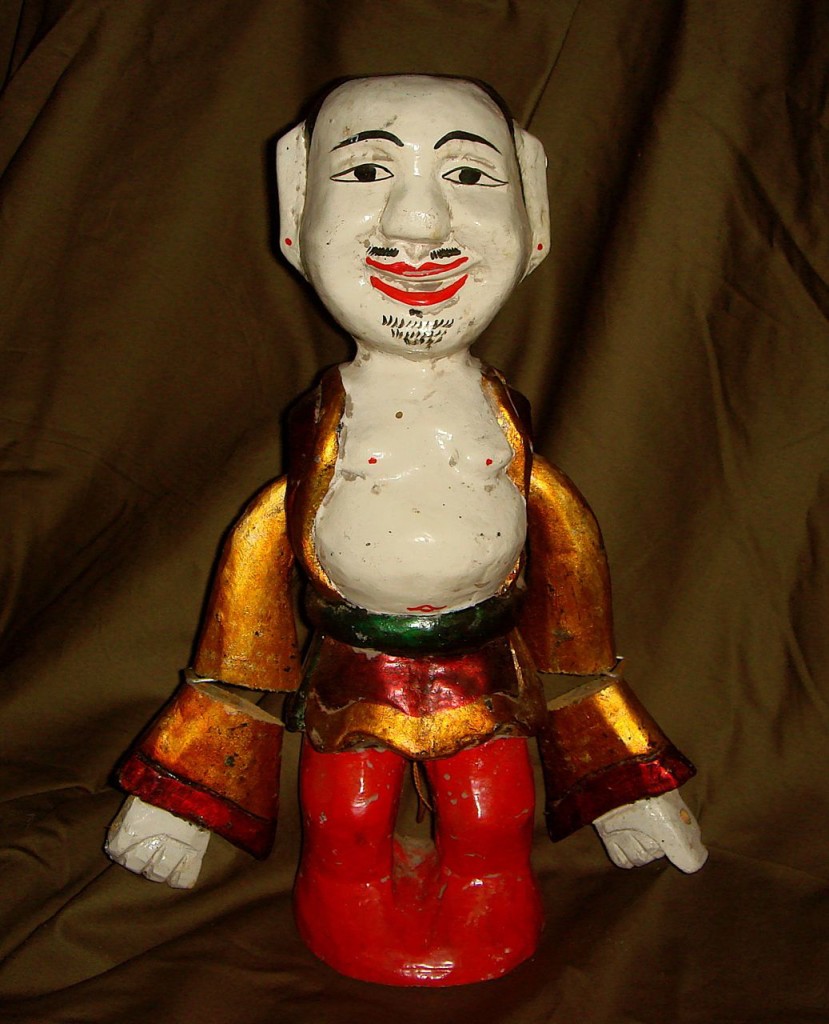 We bought this charming fellow in a market place in Hanoi, a water puppet called Happy Man. Many puppets are discarded for one reason or another, perhaps a broken joint, a malfunctioning inner working that cannot be repaired and are repainted and sold in a few locations.